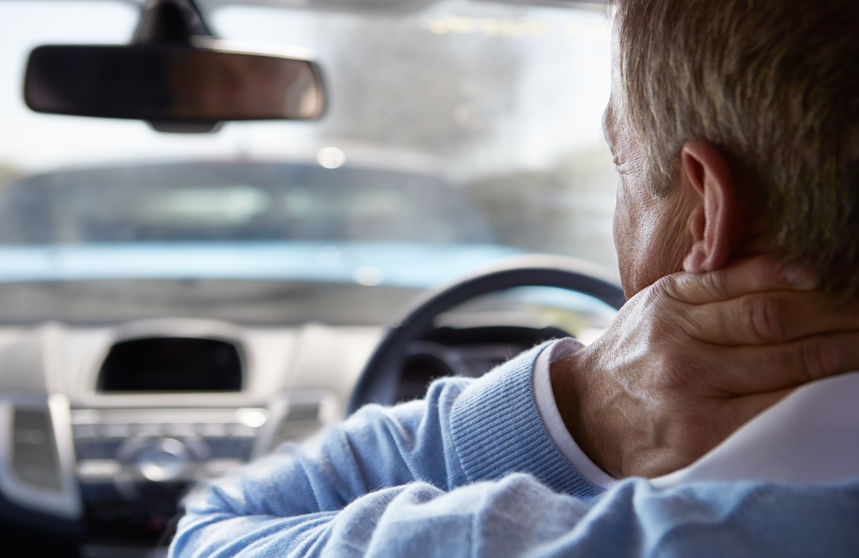 If you were in an accident and now suffer from whiplash, chances are that you want to know as much as possible about your injury. And who could blame you? Let Lerner and Rowe Injury Attorneys help you out. Here is some crucial whiplash information you may be interested in.
What is Whiplash?
Whiplash is a common injury that usually results from a quick motion of the neck from a hyperextended (backward) position to a hyperflexed (forward) one. Usually, whiplash occurs in rear-end collisions. When a driver is stationary and is hit from behind, their torso is pushed forward by their seat while their neck – unrestrained – leans backward, quickly recovers, and goes forward. This causes muscle, tendon, or if severe enough, bone damage in the neck.
What are the Symptoms?
Symptoms of whiplash are hard to miss. You could experience any of the following:
Pain when moving your head side to side

Pain when moving your head forward or backward

Stiffness or tenderness in the neck

Headaches

Shoulder pain or stiffness

Arm pain or weakness

Pain in the jaw

Fatigue, headache, or dizziness
This is by no means a comprehensive list of symptoms. So, see your doctor after you get in an accident. Following that call, you should call Lerner and Rowe Injury Attorneys to get all the help you deserve.
How Can I Treat Whiplash?
The first thing you should do is see your doctor. Even if your whiplash isn't severe, don't treat it alone. There could be unseen problems you won't notice yourself.
Your doctor may require you to get an X-Ray, CT scan, or an MRI. All of these methods seek to reveal not only if there is bone or tissue damage, but also if other problems besides whiplash are causing you pain. It's quite possible that there are other factors at play that you are unaware of.
Depending on how severe your whiplash is, you may only need over-the-counter medications and rest. If more severe, you may need prescription medications or a foam collar. Your doctor is the best judge of the severity of your whiplash. However, if you're really in pain, don't be afraid to tell your doctor that you need more intense treatment.
While whiplash usually heals on its own, it's still best to follow your doctor's orders. If necessary, go to physical therapy to help strengthen your neck muscles. To help expedite the healing process, put ice or heat (whichever your doctor recommends) on your neck for a few short periods per day. Also, take care of yourself, and don't exert yourself until you are completely healed. While it's tempting to get back to your normal activities – especially if you play sports – trying to get back to strenuous activities before you completely heal could leave you with permanent, chronic pain.
How Can I Prevent Whiplash?
One thing people often wonder when it comes to whiplash information is how whiplash can be prevented. Unfortunately, it's not always possible to prevent an accident that gives you whiplash.
However, there are some steps you can take to limit the extent of the damage. First, you should always wear a seatbelt while driving.
Next, and equally as important, you should make sure your head restraint is properly adjusted. Some drivers don't properly adjust their head restraints or, worse yet, don't use one at all. The proper position for a head restraint is this: the top of the restraint should be at an equal or higher level than the top of your head. Also, the restraint should be no more than two inches from the back of your head. This position prevents your neck from falling backward in a rear-end collision. Using a head restraint that is too low, too far away, or not using one at all is a recipe for disaster.
Do You Suffer from Whiplash?
If you suffer from whiplash after a car accident in Las Vegas, contact Lerner and Rowe Injury Attorneys right away! Our experienced personal injury lawyers, and we work hard to get you compensation. Visit us during our office hours, which are Monday – Friday from 8:00 a.m. to 5:00 p.m. You can also give us a call anytime at 844-977-1900. Or, you can feel free to contact us online and check out our LiveChat feature. Consultations are free, and we don't collect any fees until we win your case. So don't wait; call Lerner and Rowe's legal team today!
The information on this blog is for general information purposes only. Nothing herein should be taken as legal advice for any individual case or situation. This information is not intended to create, and receipt or viewing does not constitute, an attorney-client relationship.