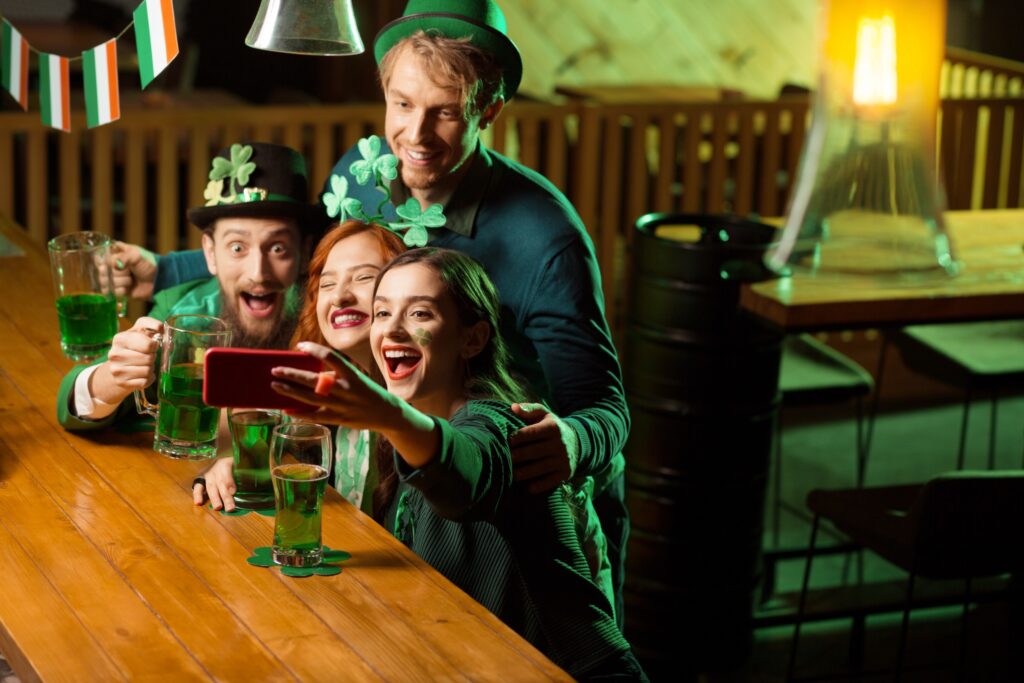 St. Patrick's Day is a day of celebration and fun for many. It's a day to relax, celebrate with friends and enjoy holiday fun and festive traditions. On St. Patrick's Day in Arizona, you can find many celebrations across the state ranging from family-friendly to more adult-themed parties with heavy drinking. It's common for party goers to have a little bit too much to drink and find themselves in dangerous or potentially dangerous situations.This is why our Arizona personal injury attorneys have put together this list of safety tips to help you celebrate St. Patrick's Day in Arizona.
St. Patrick's Day in Arizona Safety Tips
Have a Ride Home
Know how you are going to get home before you head out. Choosing a designated driver is a great alternative if you're going out with friends and want to save money. As a backup plan, it's crucial to have a ridesharing app on your phone or call a taxi in case everyone wants to drink, your designated driver consumes alcohol, or your planned driver doesn't show up.
Drive Carefully
If you aren't going out to celebrate St. Patrick's Day but find yourself on the road, it is important to drive safely on heavy drinking holidays like St. Patrick's Day when drunk driving accidents are prevalent. Drive defensively and call the police if you believe someone is driving under the influence.
Tell Someone Your Plans in Advance
If you plan on going out to celebrate St. Patrick's Day, it's a good idea to tell a trusted friend or family member who you'll be with, where you're going, and when you expect to return. Check in with them throughout the evening to let them know you are safe or if your plans have changed and you're going to another party, bar, location, etc. This person can also be your designated driver if other plans fall through.
Stick Together
It's common to become separated from your friends in crowded places. If this happens, it's important to have a plan in place by setting a specific location and time to meet up. Keep your phone charged and on vibrate, as it may be difficult to hear it ringing in a noisy and crowded bar, allowing you to stay in touch with the group. If you or someone in your group needs to leave suddenly or if plans change, make sure to communicate it to the rest of the group.
Be Careful When Crossing the Street
While out celebrating St. Patrick's Day in Arizona, it's crucial to exercise caution when crossing the street to avoid pedestrian accidents. With increased alcohol consumption, the risk of accidents involving pedestrians is higher on this holiday. As a result, it's important to stay alert and follow Arizona pedestrian safety rules, such as only crossing at marked crosswalks and obeying traffic signals.
Leave Valuables at Home
Carrying expensive items such as jewelry, electronics, or large amounts of cash can make you a target for theft, especially in crowded areas. It's also easy to misplace items while socializing or become distracted and forget to keep track of them. Instead, bring only what is necessary, such as identification and a small amount of cash or credit card. Consider carrying a bag or wallet with a secure closure to keep your belongings safe and within reach.
Watch Your Alcohol Consumption
When going out on St. Patrick's Day, it's best to pace yourself when drinking. Drinking too much alcohol can lead to impaired judgment, making it difficult to make good decisions. Consuming alcohol on an empty stomach can increase the effects of alcohol and lead to faster intoxication. It's important to eat and drink water before or during drinking to slow down the absorption of alcohol into the bloodstream.
Don't Leave Your Drink Unattended
Avoid leaving your drink unattended to prevent the possibility of having unwanted substances added to your drink. This can put you in a vulnerable situation, compromising your safety and well-being. Keep a close eye on your drink at all times, and if you need to step away, ask a trusted friend to keep an eye on it for you. Only order drinks directly from a bartender or server. Never accept drinks from strangers or anyone you don't know well.
Celebrate at Home
Hosting a party at your home can be a safer alternative to going out to a bar, as it allows you to have better control over the alcohol consumption and create a safer environment for your celebration with friends. Hosting a party at home also has the benefit of allowing you to provide your guests a secure place to sleep if they consume too much alcohol. You can also take their keys and arrange a designated area for them to sleep.
Contact Lerner and Rowe
We hope everyone who plans on celebrating St. Patrick's Day in Arizona enjoys their time and has fun with their friends and family. Remember, it is still possible to have a good time while staying safe. Being mindful of your safety can help ensure that everyone enjoys the festivities without any unfortunate accidents.
If an accident happens during your celebrations, our team of Arizona personal injury attorneys are here to help you 24 hours a day, 7 days a week. With billion-dollar results and over 240 years of combined legal experience, our team is ready to help after an accident.Thanks to our "no win, no fee" policy, you won't pay unless we win your case.
If you've been injured in an accident, chat with a live representative, call 602-977-1900, or submit a free online case review form.
The information on this blog is for general information purposes only. Nothing herein should be taken as legal advice for any individual case or situation. This information is not intended to create, and receipt or viewing does not constitute, an attorney-client relationship.