Lerner and Rowe Sponsors 5th Annual Honor Walk that Recognizes the Outstanding Sacrifices of Veterans
The Arizona law offices of Lerner and Rowe join other community organizations and thousands of walkers and runners at Talking Stick Resort Arena for the 2015 Honor Walk and 5K family fun run to help raise proceeds to assist military veterans integrate smoothly back into the civilian work force.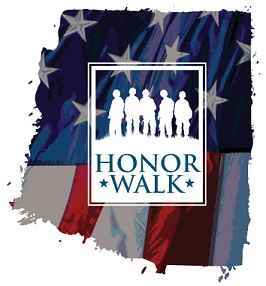 Phoenix, AZ. (November 2, 2015) – For the fourth year in a row, Lerner and Rowe's law offices are pleased to give back and show their respect to military veterans of all ages and branches by sponsoring the annual Honor Walk presented by Circle K at Talking Stick Resort Arena on Sunday, November 8th. Registration is from 6:30 a.m. – 9:00 a.m. with the walk/run set to start at 9:00 a.m. Event highlights include pre-5k and family fun run activities and entertainment such as patriotic displays and riders, color guard presentation, vintage aircraft fly-overs and a moving exhibit dedicated to "Remembering Our Fallen."
"Lerner and Rowe is proud to support and sponsor the Honor Walk Foundation and their efforts to provide programs, services and mentoring opportunities to our veterans to help them successfully ease back into civilian life," said Attorney Kevin Rowe.    
Veterans founded the Honor Walk in 2010 to support more than 670,000 Arizonans who have served and sacrificed in the U.S. military. For information on how to sign up and honor Veterans, contact Rick Young at 602-531-5021 or via email at [email protected].
More about Lerner and Rowe
Lerner and Rowe Injury Attorneys diversified the legal services their law offices provide in the spring of 2012 by opening Lerner and Rowe Law Group. The addition of Lerner and Rowe Law Group makes it possible for the firms to now represent clients with personal injury, medical malpractice, criminal and DUI defense, bankruptcy, social security applications and appeals, and real estate related cases, with offices in Phoenix, Mesa, Glendale, Bullhead City, and Tucson (offices opening soon in Yuma, Chandler and Peoria). For additional information about Lerner and Rowe Injury Attorneys, visit lernerandrowe.com or call (602) 977-1900. To learn more about the Lerner and Rowe Law Group, visit lernerandrowelawgroup.com or call (602) 667-7777.
To connect with the law firm socially, follow Lerner and Rowe on Twitter, or become a fan of their Facebook page. You may also visit lernerandrowegivesback.com to learn more about the community services that the lawyers and legal support team of Lerner and Rowe actively support.
###
CONTACT:
Kevin Rowe, Esq.
Lerner and Rowe
[email protected]
(602) 977-1900