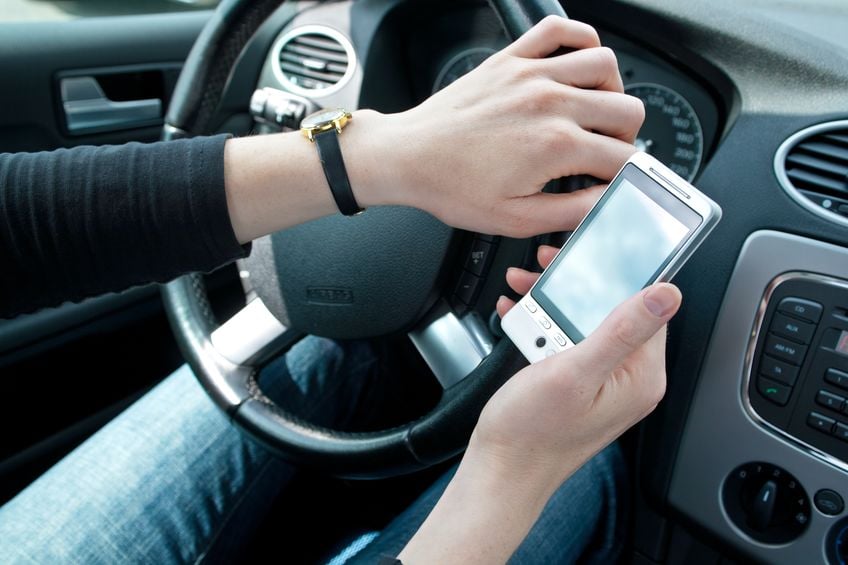 Texting while driving is one of the leading causes of vehicular accidents across the nation, which should come as no surprise. After all, texting while driving falls under the category of distracted driving, which makes drivers lose their focus while on the road.

But let's face it: texting while driving is awfully tempting. It can sometimes be difficult to restrain yourself from answering that phone call or replying to that text message. However, there are a few things you can do to stay safe. Lerner and Rowe Injury Attorneys is here to present you with three safety tips for texting and driving.

Set Your Phone to Silent (With Vibrate Off)
One reason phones are so distracting is that they make a lot of noise. A lot of noise. To counteract this, make sure you set your phone to silent whenever you're driving. In addition to this, keep your phone's vibrate setting off. This way, your phone won't ring, and it won't buzz. A phone that makes no noise is much less distracting than one that does.
Keep Your Phone Out of Reach
Another great strategy to avoid texting while driving is to keep your phone somewhere inaccessible whenever you drive. For example, you could stow your phone in your glove compartment. You could store your phone in your purses or other bags. Wherever you put your phone, just make sure you can't get to it.

A phone that is out of reach is a phone that is out of your hands! Do not put it within easy reach either. Digging through bags to get to your phone can be more dangerous than if you left it right by your side.
Pull Over for Emergencies
Perhaps one of the most important safety tips for texting and driving is to simply not do it. If there is something you must respond to, don't reply on the road. Instead, act safely and pull over to the side of the road. This way, you're not endangering yourself, others in your vehicle, or others on the road. Reply to that text or call when you are stopped and out of the way of traffic. Once everything is OK, carefully get back in your lane and resume your journey.

Remember, texting while driving is always dangerous. Don't put yourself or others in harm's way, and if you suffer an injury from someone else's negligence, contact Lerner and Rowe Injury Attorneys right away.
Hurt in a Texting and Driving Accident?
If you were injured while on the road by a distracted driver, contact Lerner and Rowe Injury Attorneys today! Give us a call anytime at 844-977-1900. Alternatively, you can feel free to contact us online and check out our LiveChat feature.

You can also visit us during our office hours, which are Monday – Friday from 8:00 a.m. to 5:00 p.m. Consultations are free, and we don't collect any fees until we win your case. So what are you waiting for? Contact Lerner and Rowe right away!