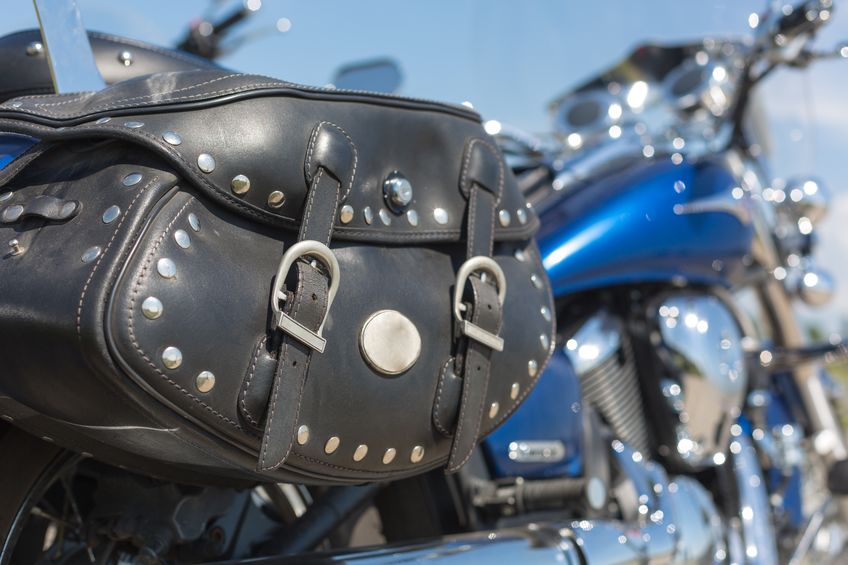 Ready to hit the road on your motorcycle near Chicago, or anywhere in Illinois? If you know anything about motorcycles, you must be thinking "It's winter! I'm not going out there on my bike!" We get it. With temperatures sometimes below freezing in the Midwest, it can certainly be a dangerous time of year for anyone on the road.
However, with specific safety precautions, you can ride your motorcycle twelve months of the year. Additionally, if you do get injured on dangerous winter roads, you have Lerner and Rowe Injury Attorneys in your back pocket to help you with your personal injury case. Whether you're flying through Galena or heading down to Shawnee National Forest, follow our motorcycle safety tips and enjoy yet another season on your bike.
GEAR
The first of our motorcycle safety tips is to have the right gear. Follow these steps to make sure you are prepared for the coldest of Illinois winter weather.
Start with a sufficient base layer of clothing. This layer should cover your full legs and arms. It should also be made of moisture wicking fabric.

Add in wool or moisture wicking socks.

Consider a second insulating layer made of fleece or wool.

Add your outer gear. This layer should feel breathable, not bulky. Ensure that it is waterproof. Also, include a neck warmer to hold in extra body heat.

Get warm, insulated boots that do not constrict movement.

Warm up your fingers with a good pair of gloves.

Finally, put on your snug yet comfortable

helmet

. Try to get one with a fog-free shield.
After this, you are ready to have a safe and comfortable ride, no matter the temperature. If you still get too cold, remember to take frequent breaks as you travel to heat up your fingers and toes.


MAINTENANCE
Just like everything else in extreme Illinois wintry conditions, there is special maintenance you should do to your bike before heading out. There are also some cool add-ons you can put into your bike to make your ride extra enjoyable.
Before heading out:
Make sure your antifreeze is full and mixed correctly.

Look at tire pressure and treads.
Add on:
A large windscreen to protect you from wind chills.

Heated grips to your handlebars and foot pegs.
With these measures put in place, it's far less likely that you should end up broken down on a very cold day. Instead, you will be flying down the road having a blast. See below for the last of our motorcycle safety tips.


TECHNIQUE
Similar to winter driving in a car or truck, your motorcycle driving techniques change this time of year. Many factors contribute to dangerous roads in Illinois. Here are a few to watch out for.
Watch
Keep your eyes peeled for different conditions and scenarios. Try to avoid where a truck has just plowed. They may have broken the concrete or left behind treacherous amounts of salt. Look for signs of black ice ahead, but looking further down the road than you normally might.
Increase Space Cushion
If you hit ice, it will be even more difficult for you to stop in an emergency situation. Decrease this hazard by ensuring space between yourself and the vehicle ahead of you. Similarly, drivers will not expect a motorcycle out in 30 below, so stay out of blind spots.
Hydrate
You may not think that you are sweating too much in the cold, but you are. Remain hydrated and well fed while you travel.
Snow
Finally, go home if it snows. Driving a motorcycle in the snow is nearly impossible, and can very easily result in damages to you, your bike, and others.
Lerner and Rowe Motorcycle Injury Attorneys
Our legal team handles personal injury cases from motorcyclists often. So, if you suffer an injury on wintery roads in Illinois, call us at 708-222-2222. We're available here, and through our online LiveChat feature, 24/7. You can also contact us via an online contact form.
In addition, with locations all over the state, you will certainly find an office near you. Visit one from 8:00 a.m. to 5:00 p.m. Monday through Friday. Reach out to us today so we can work to get you the compensation you deserve!
The information on this blog is for general information purposes only. Nothing herein should be taken as legal advice for any individual case or situation. This information is not intended to create, and receipt or viewing does not constitute, an attorney-client relationship.