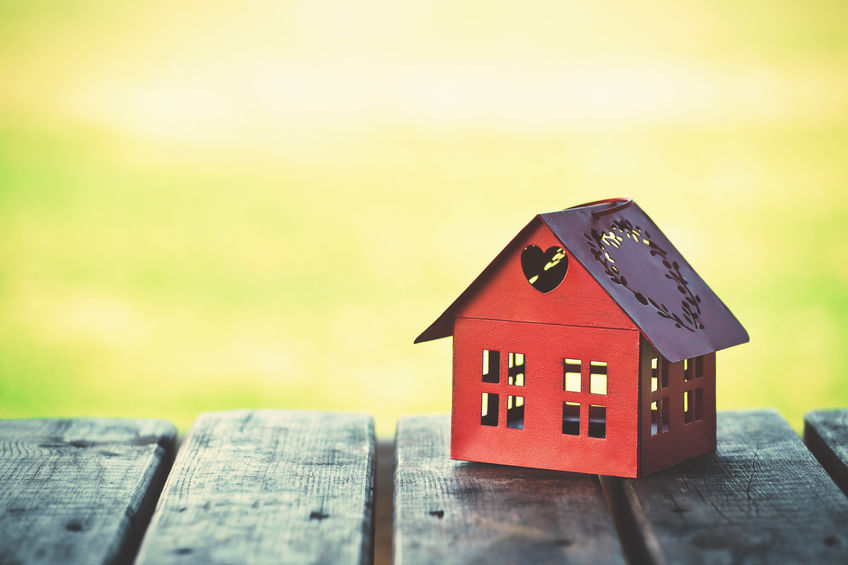 The world can sometimes be a frightening place, and injuries can happen anywhere. However, you'd perhaps least want an injury to happen when you're at or close to home. Such injuries are common, though, and some are quite avoidable due to another person's negligence. So, what can you do to stay safe? Don't worry. Lerner and Rowe Injury Attorneys wants you to stay safe when close to home, so here are 9 tips to stay safe and avoid injury.
At the Home
You feel most comfortable when you're at your home, and this is precisely what leads to unpreparedness. You should always be cautious in your home.The familiarity of home can lead to carelessness. Avoid carelessness by following these tips to stay vigilant, even when comfortable. However, if you or your child are harmed at someone else's home because they didn't take precautions, call our law firm to discuss any legal recourse.
Keep Emergency Equipment
When in your home, you should always have emergency equipment stored away yet easily accessible. Keep a fire extinguisher ready to go, preferably under the kitchen sink. Additionally, keep a First Aid Kit handy. Make sure it has the essentials such as:

Bandaids,
Any medications you or your loved ones need,
Gauze and tape,
Antibiotic cream,
EpiPens (for allergies), and
Anything else you may need.
Don't think your home is safe just because you live there! Injuries can still happen, and you should be prepared for any situation.
Monitor Children
If you have children, don't let them out of your sight, even when at home. They could wander off and accidentally hurt themselves. Don't be distracted on your phone or while watching your favorite Netflix series. Keep a close eye on them, and make sure they don't do anything unsafe.

Certain toys contain small parts that are choking hazards to young children. When your children are playing, supervise them closely. Make sure they use their toys as intended. Also, don't let them near any electrical outlets, sharp objects, aggressive animals, or anything else that could do harm to them.
Watch Your Step
Slipping and falling is actually more common than you might expect, and the home is a welcome place for accidents. If you have stairs in your home, be careful when going up or down them. Always take careful steps, and go slowly up the stairs.

Furthermore, you shouldn't run, even in your own home. Even if the floor isn't wet, you could still slip and fall on a slippery tile or polished wood surface. Turning a corner too quickly can cause you to lose balance and fall, too. Walk calmly, and don't rush anything. Slipping and falling could result in head injuries, fractured/broken bones, and other conditions you don't want to have to deal with.

Away from Home
Just as you can be injured in your home, so too can you be injured when you're not home. Even if you're just outside your home, injuries can happen. To stay safe, here are some tips on how to stay safe when you are away from home.
Secure Your Home
One of the best ways to stay safe when you're away from home is to have adequate security. You should consider investing in an alarm system to deter people from burglarizing your home.

Look into motion-sensing lights for your front and back yards, smart doorbells, and reinforcing the entry points such as the garage door, front door, and back door.

Also, if you don't have one yet, consider adopting a dog as a pet. Such a companion will not only bring joy into your life but will also act as a deterrent for burglars!
Carry Protection
When you're away from home, even for a brief moment, you should carry protection. Anything can happen, and you want to be prepared. Stun guns and pepper spray are legal in the state of Nevada, and you may very well consider carrying one of these for self-defense. However, you should check the legal exceptions, just in case.

In any case, at least consider investing in something to keep you safe while away from home. Even a whistle on your keychain can help deter assailants from bothering you.
Know Your Purpose
One of the most overlooked tips on how to stay safe when close to home is to know your purpose. Act confidently! No matter where you are, appearing confident and knowledgeable about your surroundings will deter potential assailants from approaching you. If you're walking around confused and oblivious, you make yourself vulnerable.

Whether in your front yard, back yard, or out on the town, you don't want to put a target on your forehead. Make a plan about where you're going, how you plan to get there, and stay alert; don't be distracted by your phone or talking with people. Keep an eye on your surroundings, and take note of suspicious individuals getting too close to you.

While Driving
Driving a vehicle is risky by design; there is always a certain level of danger present whenever you start up your car and get on the road. However, there are certain steps you can take to minimize the chances you'll get in an accident. Lerner and Rowe is here with a few driving safety tips, and if you do get in an accident, you know who to call.
Buckle Up
You should always, always wear your seatbelt, even when approaching or just leaving your home. You might think it's acceptable to not wear your seatbelt in your neighborhood, but this is not true. Accidents happen all the time, even close to your home. In fact, a large portion of car accidents happen closer to home. This is because the familiarity and comfort of our neighborhoods fool us into letting our guards down.

As a result, we tend to get into accidents by hitting parked cars or backing up into walls and fences. If you're not wearing your seatbelt, you can suffer an injury, no matter where you are. So always buckle up!
Stay Alert
Focus is incredibly important when driving since even a small mistake can result in severe injury. Make sure you're sober and awake before you get behind the wheel. You should avoid distractions such as:

Texting while driving,
Loud music, and
Noisy passengers.
Concentrate on the road, and if you feel like your fatigued or otherwise losing focus, pull over and refresh yourself. Even a ten-minute nap can rejuvenate you and give you the energy you need to get back on the road the right way.
Don't Take Risks
When you're driving, you should drive safely and obey all traffic laws. Your life is always at stake when driving a vehicle, and you don't want to treat your life in a trivial manner. Therefore, stay as safe as possible when driving. This includes not running any red lights or stop signs.

Additionally, practice defensive driving maneuvers such as letting more aggressive drivers pass you by. Leave plenty of space between yourself and other vehicles, and obey all traffic laws (i.e. don't speed).

If your vehicle requires maintenance, you should have it inspected immediately. You don't want something to go wrong when you're going 65 on the highway. Keep your vehicle in excellent condition, and don't abuse it. Treat it well since, after all, your life depends on how well it operates while on the road.
Suffer from an Injury?
If you suffer from an injury while close to home due to no fault of your own, contact Lerner and Rowe Injury Attorneys right away! Our legal team will work hard to get you the compensation you deserve.

Drop in our office Monday – Friday from 8:00 a.m. to 5:00 p.m., or give us a call at
844-977-1900. Alternatively, you can feel free to contact us via the web and utilize our helpful LiveChat feature. Consultations are absolutely free, and we don't collect any fees until we win your case. So don't hesitate; contact Lerner and Rowe today!
The information on this blog is for general information purposes only. Nothing herein should be taken as legal advice for any individual case or situation. This information is not intended to create, and receipt or viewing does not constitute, an attorney-client relationship.