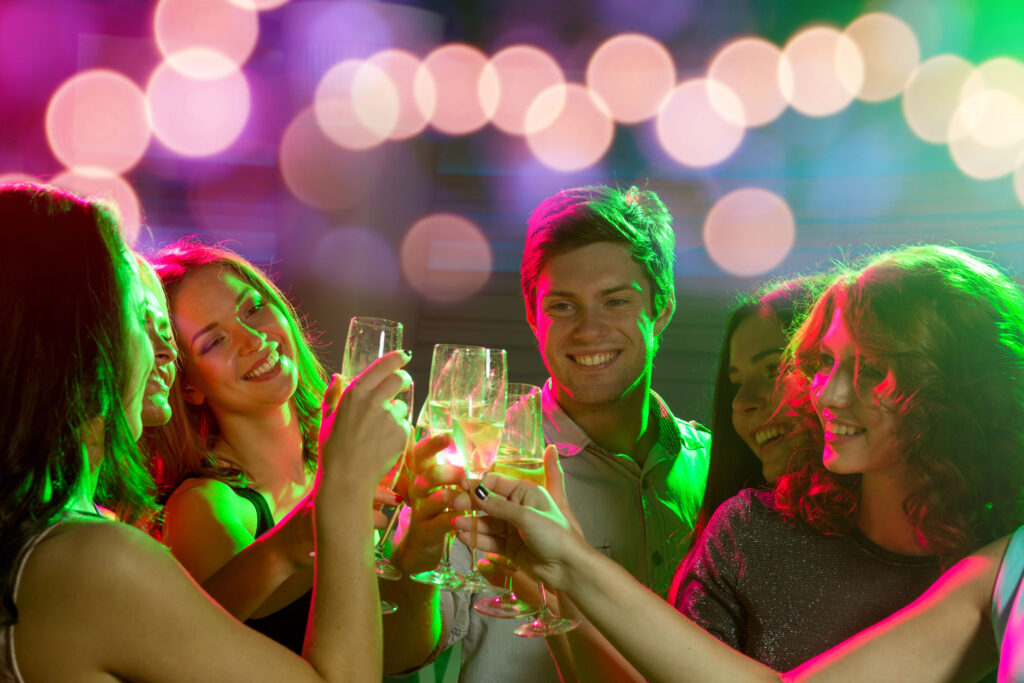 New Year's Eve in Las Vegas is one of the biggest celebrations in the country. Between the action-packed clubs, the dazzling fireworks, thrilling bars, and captivating shows, there's something to do and see for everyone. As with most New Year's Eve celebrations, there will be plenty of libations at Las Vegas New Year's Eve parties. Unfortunately, some people make bad decisions while inebriated, which is why Las Vegas averages 120 DUI arrests each year. In an effort to promote drunk driving prevention on New Year's Eve, Las Vegas personal injury attorneys at Lerner and Rowe present the following safety guide.
Getting Home Safely
Luckily for residents and tourists alike, Las Vegas offers tons of great transportation options for drunk driving prevention on New Year's Eve. Our Las Vegas car accident lawyers recommend using one of the options below instead of driving yourself.
Drunk Driving Prevention Through Rideshare Services
You can save yourself a lot of frustration trying to find a parking spot this New Year's Eve by catching an Uber or Lyft to and from the Strip, downtown, or wherever you decide to celebrate the new year.
Traditionally, ride requests usually peak around 8:00 p.m., so you may want to leave ahead of schedule or after demand dies down. The last hour between 11:00 p.m. and 12:00 a.m. is the least busy, so you can always join the party at the last minute and beat traffic.
Both Uber and Lyft generally have convenient pickup and dropoff areas near the celebration, although party-goers should keep in mind that the majority of the Strip and the Fremont Street area will be closed to traffic. Bring a pair of comfy shoes, jacket, and be prepared to walk.
Get Home Safe With Designated Driver Services
Drunk driving prevention hinges on having multiple safe options to get home. Most people don't want to be the designated driver on New Year's Eve. If you can't find a designated driver, you can always hire one!
Dryver is a nationwide designated driving service. With their car pickup option, you can summon a professional driver via their app to drive you and your vehicle home safely, starting at $25 plus mileage. You can also hire a personal driver through Dryver to pick up as many friends and make as many stops as you need, starting at $26.95 an hour.
Safe Ride Nevada is a locally–owned and operated designated driver service. You can request a pickup and ride home in the Las Vegas Valley for a flat fee of $60 or hire a personal driver for $25 an hour.
Taxicabs Are an Oldie, But a Goodie
When all else fails, you can always catch a taxi home. It will probably cost you more than other rideshare options, but with 16 taxi companies and more than 3,000 taxicabs on Valley roads, getting a taxi may help you get home more quickly and safely. You can find more information about available taxi services and rates on the Nevada Taxicab Authority website.
Don't Forget About RTC Free Bus Rides
The Regional Transportation Commission of Southern Nevada (RTC) oversees the public transit system of Las Vegas. Starting at 6:00 p.m. on New Year's Eve, free rides will be available on all of the RTC's fixed routes with extended service hours.
Passengers may board RTC buses without having to show a bus pass or pay for fare until 9:00 a.m. on New Year's Day. Keep in mind that certain bus routes will be subject to detours due to Strip and downtown street closures.
Do Your Part to Promote Drunk Driving Prevention
Lerner and Rowe Injury Attorneys wishes Las Vegas residents and visitors a happy new year. Whether you're hosting a party, attending a party, or hitting a club, we encourage you to drink responsibly. Remember, drunk driving prevention starts with good planning—so finalize your transportation plans before you leave for the night and always have a backup plan.
If you suffer personal injury on New Year's Eve due to a drunk driver or uber/taxi accident then contact Lerner and Rowe Injury Attorneys. Our personal injury lawyers will fight to protect your legal rights and get you the compensation you deserve.
You can reach our Las Vegas office as 702-877-1500, chat with a representative using our LiveChat feature, or submit a free case evaluation from the comfort of your own home. In a wreck and need a check? Make that "one call that's" all to Lerner and Rowe. It's the best call you ever make. That's a guarantee.
The information on this blog is for general information purposes only. Nothing herein should be taken as legal advice for any individual case or situation. This information is not intended to create, and receipt or viewing does not constitute, an attorney-client relationship.