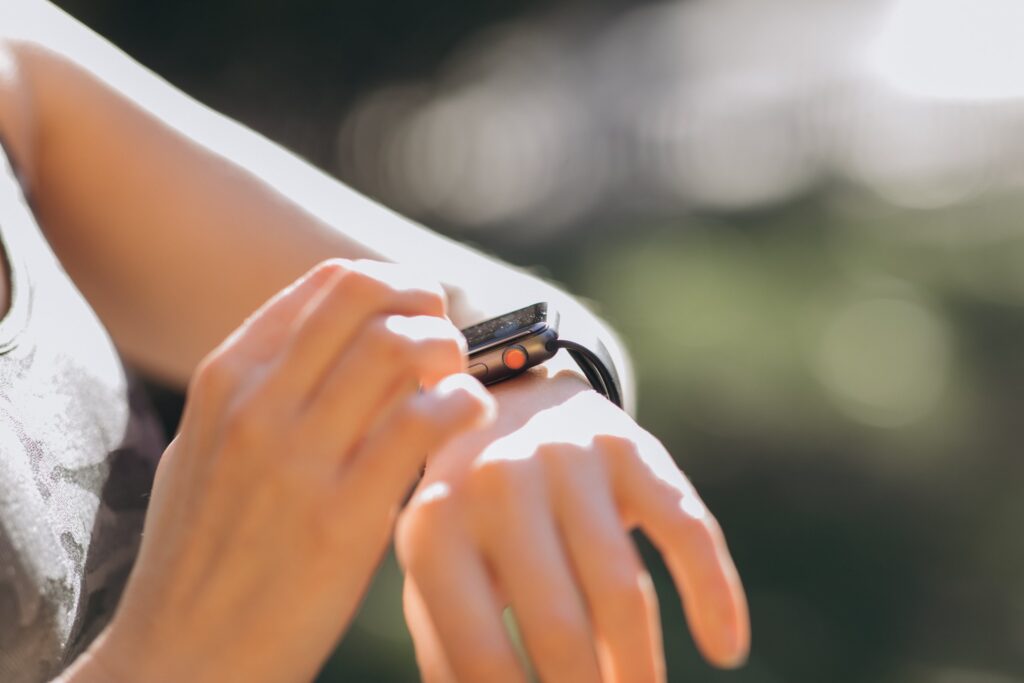 Apple has unveiled a potentially life-saving feature in several of its Fall 2022 products. The feature is called crash detection. It will be available in the Apple Watch Series 8, Apple Watch Ultra, iPhone 14, iPhone 14 Pro, and iPhone 14 Pro Max. As the name suggests, crash detection uses sensors in the phone or watch to determine if the user has been in a serious car accident and contact emergency service if necessary.
Previous Apple Watch models (Series 4 and later) used sensors to determine if the wearer had suffered a slip and fall accident. In those cases, the watch would call emergency services and user-assigned emergency contacts. Crash detection takes things a step further through advancements in technology. Most importantly, it has the potential to save lives by contacting emergency services faster than an injured person could.
How Does Apple Crash Detection Work?
Similar to fall detection in the Apple Watch, crash detection uses the phone's or watch's accelerometer and gyroscope. As expected, the accelerometer and gyroscope in Apple's upcoming products are more powerful than their predecessors. The key, however, is the new software algorithm that leverages the new hardware. According to Apple:
To enable Crash Detection, Apple developed an advanced sensor-fusion algorithm that leverages a new, more powerful gyroscope and accelerometer on Apple Watch, which now has the highest dynamic range accelerometer in any smartwatch. To create the algorithm, data was collected from these new motion sensors at professional crash test labs with common passenger cars in simulated real-world accidents, including head-on, rear-end, side-impact, and rollovers. In addition to motion data, Crash Detection uses the barometer, GPS, and the microphone on iPhone as inputs to detect the unique patterns that can indicate whether a severe crash has taken place.
If you had to explain that to a person that isn't tech savvy, you could simply say that, "The Apple Watch Series 8 and iPhone 14 use advanced technology that can figure out if you've been in a car crash."
Sounds Great, But What Happens After the Crash?
Similar to the longtime Apple Watch fall detection feature, Apple crash detection will contact emergency services and the emergency contacts you've designated in the event of a severe car accident. However, there are some safeguards to help prevent any false alarms. Here's how it works according to Apple:
When Apple Watch detects a severe car crash, the device will check in with the user and dial emergency services if they are unresponsive after a 10-second countdown. Emergency responders will receive the user's device location, which is also shared with the user's emergency contacts. When combined, Crash Detection on Apple Watch and iPhone work seamlessly to get users help efficiently.
While getting in touch with emergency responders is the most important thing in the event of a serious car accident, Apple crash detection can be used to notify those that need to know about the situation. Naturally, you'll want to include your closest family members and friends in your emergency contact list, but it's a good idea to include your preferred personal injury team at Lerner and Rowe as well. This way, our team can immediately assist in helping you find any medical attention you need, start building a case that will get you the settlement that you deserve, and help prevent insurance companies from taking advantage of you while you're in a vulnerable state.
Important Things to Keep in Mind About Apple Crash Detection
While Apple's newest safety features are potentially life-saving, there are some important caveats to consider. Obviously, you need cellular service so that your iPhone 14 or Apple Watch Series 8 (cellular models only) can make the appropriate calls.
While there have been iOS and watchOS apps that offered similar functionality, Apple's version leverages current hardware that's tightly integrated on the operating system level. On paper, this means that you won't have to worry (or at least worry much less) about an app crashing or bad code blocking functionality, which is vital in a situation like a major car crash.
Contact a Car Accident Lawyer
Lerner and Rowe applauds Apple for adding features like crash detection. If it helps just one person avoid a catastrophic injury or wrongful death then all the research and development that went into the feature will have been worth it. Of course we can't rely on technology for everything. When it comes to getting the money you deserve for your injuries, you need a knowledgeable lawyer that will treat you with the respect you deserve while getting the results you want. You need Lerner and Rowe.
Contact Lerner and Rowe today for a free consultation. You can reach us by phone at 844-977-1900 and online through LiveChat or form. Although many people know us for the million-dollar results we've won for our clients, we take great pride in helping clients carry the emotional burden of their injuries so that they can focus on recovery. Give us a call today and you'll learn why Lerner and Rowe has become one of the most trusted personal injury law firms in the country.
The information on this blog is for general information purposes only. Nothing herein should be taken as legal advice for any individual case or situation. This information is not intended to create, and receipt or viewing does not constitute, an attorney-client relationship.