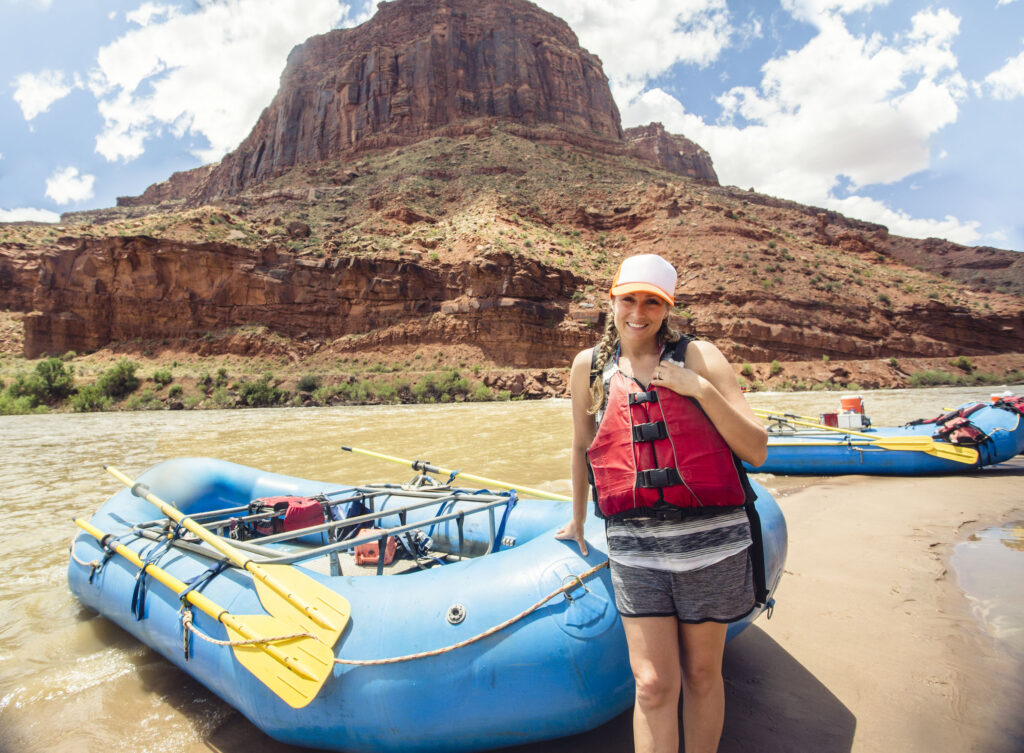 For many people in western Arizona, boating in Bullhead City is the highlight of the summer. The stretch of the Colorado River that crosses Bullhead City offers fantastic opportunities for relaxation, exercise, and more. Whether you're going out on a cabin boat, catamaran, or inflatable raft, it's important to follow good safety practices to make sure your river adventures are incident-free. With that in mind, the boat accident lawyers at Lerner and Rowe offer this safety guide for boating in Bullhead City.
Enjoy Safe Boating in Bullhead City All Summer
Will you be spending some vacation time boating in Bullhead City this summer? Lerner and Rowe's knowledgeable and skilled boating accident and personal injury attorneys in Bullhead City offer some tips to keep you content on the water and out of the emergency room.
Follow the Rules of the Waves
Boating may be a recreational activity, but operating any type of watercraft is a serious responsibility. The Arizona Game and Fish Department (AZGFD) has several online resources for boaters, including information about registration, rules and regulations, and water safety courses.
Check the Weather
Getting caught in a storm on the water can be both dangerous and frightening. Always check the weather conditions before leaving. Regardless of the forecast, head for shore if you spot darkening clouds or experience a sudden drop in temperature.
Always Have Personal Flotation Devices Ready
According to the U.S. Coast Guard's Boating Safety Division (BSD), 75% of fatal boating accident victims in 2020 drowned and 86% of those victims were not wearing a life jacket or using a personal flotation device (PFD). Before heading into the water, it is important to make sure that you have at least one life jacket or PFD for every person on your boat.
File a "Float" Plan
When you head out in your boat, make sure someone on land has the details of your trip, whether it's a friend, family member, or marina staff. Information should include:
Your planned route, as well as your time of departure and estimated time of return
Names and phone numbers of the leader and all passengers
Boat type, along with any identifying license or registration numbers
Should you get lost or crash your boat in an unfamiliar area, the float plan will make it easier for people to find you.
Avoid Alcohol or Appoint a Designated Driver
2020 had an alarming increase of boating accidents and fatalities. The BSD reported that alcohol use was the leading known contributing factor of boating accident fatalities in 2020, with 18% of all fatal crashes involving alcohol consumption.
Although there are fewer drivers on the water than on the land, drinking and boating is every bit as dangerous as drinking and driving. If you plan on drinking while boating in Bullhead City then make sure that at least one of your passengers stays sober and can serve as a designated driver.
Injured While Boating in Bullhead City? Call Lerner and Rowe.
If you or a loved one becomes a victim of a boating accident in Bullhead City this summer then contact our experienced boating accident attorneys for a free consultation. Our representatives are available to take your call at 928-923-6777 or respond to your inquiry online through LiveChat.
No matter when your accident happens, Lerner and Rowe is available to help you 24/7 to give you the highest quality legal representation and help you carry the emotional burden of an injury so that you can focus on recovery. Give us a call today.
The information on this blog is for general information purposes only. Nothing herein should be taken as legal advice for any individual case or situation. This information is not intended to create, and receipt or viewing does not constitute, an attorney-client relationship.