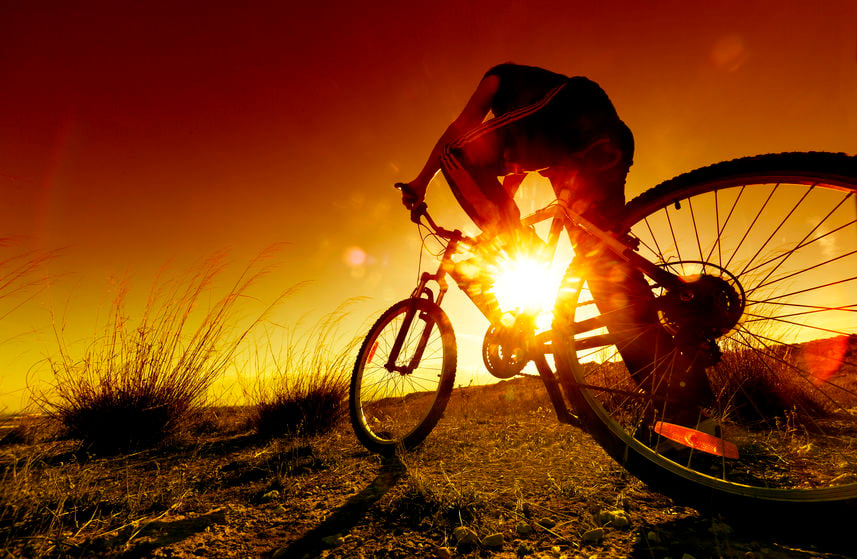 Las Vegas is known for its vibrant nightlife and colorful performances. The Las Vegas Strip is a go-to destination for tourists and locals alike, and the city, in general, fosters a bustling entertainment atmosphere.
Alongside this, the city allows for a simpler form of pleasure: biking. There are many fabulous routes in Sin City that many people don't know about. However, the safety tips and laws surrounding biking are almost as equally unknown. Lerner and Rowe Injury Attorneys wants you to stay safe and informed, so read on for some gems of biking knowledge.
Safety Tips
Riding a bike, while fun, is not a game. You bike is a vehicle, just like a car, motorcycle, or scooter. Because of this, it's important to take biking seriously. Here are some safety tips to follow to lessen your chance of injury while on the road.
Inspect Your Bike
Make sure your bicycle is in tip-top shape before you hit the road. Check to make sure there are appropriate reflectors. Also, take a look at the brakes and make sure your tires have enough air pressure, especially during the summer months. Even the slightest fault in your bike could cause you to lose control when riding, so take a careful look, and then look over your bike a second time. In addition, make sure your bike is equipped with proper reflectors, lights, and horns.
Know the Weather
Just as car and motorcycle drivers should know the weather before embarking on the road, so too should bicycle riders. If there is rain, make sure you ride with extra caution. The roads and sidewalks will be slippery, and biking in Las Vegas can get especially treacherous when flash floods occur. Also, make sure you're hydrated before you leave, especially during the hot summer days, and dress appropriately so as to not overheat.
Wear Proper Gear
There is plenty of safety gear involved in bicycle riding. The most important element, arguably, is the helmet. While wearing a bicycle helmet is not a legal requirement in the state of Nevada, it's still strongly recommended. A helmet will help reduce your chances of suffering a serious injury, such as permanent nerve damage or a traumatic brain injury (TBI). Additionally, you should wear reflective materials (especially at night), and you should consider wearing gloves and possibly even a mouthguard. Anything can happen, and the more you prepare yourself for the worst, the less damage you'll receive in the case of a personal injury.
Stay Vigilant
Always keep an eye out while riding your bike. Because your bike is smaller than cars and motorcycles, it can be more difficult for others on the road to see you. Look left, right, then left again before crossing any road. Also, be aware of pedestrians. While cars and motorcycles are of concern, pedestrians can also pose a problem for bike riders. Stay sharp, and avoid distractions. Further, don't wear headphones or earbuds, and never ride while fatigued or under the influence of mind-altering substances.
Biking Laws
There are many laws that bikers must follow. Just as cars and motorcycles have their own set of rules, so too do bicyclists. It's important to not be reckless on the road while biking in Las Vegas. Here are some of the key laws you should be aware of.
Bike Lanes
Bicyclists are required by law to ride in bike lanes when they are available. Additionally, cyclists must ride their bike "with traffic," meaning in the same direction as traffic, not against it.
Furthermore, drivers of motorcycles and cars are not allowed to enter the bike lane except in special circumstances. Those circumstances are:
In the case of an emergency
To avoid conflicting traffic, e.g. an accident or construction work
When parking or driving a disabled vehicle or one that will imminently become disabled
Driving through alleys and driveways
When following instructions from an officer of the law
Traffic Laws
First, the laws that apply to cars and motorcyclists still apply to people that ride their bikes. Bicyclists must signal before changing lanes or making a turn, and they must also come to a full stop when they encounter a red light or a stop sign.
However, bicyclists are unique in one particular regard. If a bicyclist has waited through two complete cycles of ordinary traffic and is still stuck at a red light, they may move through, providing the conditions are safe. This law was introduced because bicycles are very small vehicles and are often unable to trigger the sensors at stop lights. So, if you've waited through two full cycles and are still stuck, don't be ashamed of proceeding. Just make sure you check your surroundings.
Second, bicycles may only carry the number of people that the bike is designed to carry. In other words, no carrying people on the pegs attached to the wheels, handlebars, etc. If there is only one seat, only one person is allowed on the bicycle.
Lastly, don't think the cyclists are above the law. If you fail to follow the law, you may receive a citation, fine, or other punishment. Just because you're on a bicycle doesn't mean you can act recklessly on the road and violate the law.
The Best Routes
Once you're ready for biking in Las Vegas, the next step is to pick a path to ride on. Luckily, there are plenty of excellent biking paths to choose from. Here are some of our favorites.
Red Rock Canyon
Whether you're using a regular bicycle or a mountain bike, Red Rock Canyon has a trail for you. Journey around Nevada's first National Conservation Area and see plants, wildlife, and landscapes of the majestic desert. There are miles and miles of trails and people of all skill levels will find a path that's right for them. When you're done, stop by for some hiking, or set up a nice meal at one of the designated picnic areas.
Mt. Charleston
Tourists and locals alike are well aware of the prestigious Mt. Charleston. From its hiking trails to its cozy lodge, there is something for everyone. What many people don't know, however, is that there are plenty of bike paths along the rocky cliffs and hills. Yes, don't be afraid to bring your bike to the 3,000-12,000 ft. high biking paths. The high elevation and dense greenery will keep you nice and cool, especially during the summer, as you make your way up and down the scenic trails.
The Hoover Dam
Follow the historic trail and bike through railroad tunnels used during the Hoover Dam's construction. The biking path will take you through and over the top of the Hoover Dam and provide sublime views of Lake Mead. As though visiting the highest concrete dam in the Western Hemisphere weren't a significant enough of an event, you can do so in style by riding your bike and taking in the scenes as fast as you can pedal.
Suffer an Injury while Biking in Las Vegas?
Even if you obey the laws and do all you can to stay safe, personal injuries while biking are still possible, and they do happen. If you suffered a personal injury due to someone else's negligence while biking in Las Vegas, contact Lerner and Rowe right away. Our expert attorneys work hard to fight for the compensation you deserve.
Call us day or night at 702-877-1500 . Also, you can visit us during our office hours, which are Monday through Friday, 8:00 a.m. to 5:00 p.m. Alternatively, you can reach us online through a contact form or by using our LiveChat feature. Consultations are free, and we don't collect a penny until we win your case. So don't hesitate; call us today!
The information on this blog is for general information purposes only. Nothing herein should be taken as legal advice for any individual case or situation. This information is not intended to create, and receipt or viewing does not constitute, an attorney-client relationship.