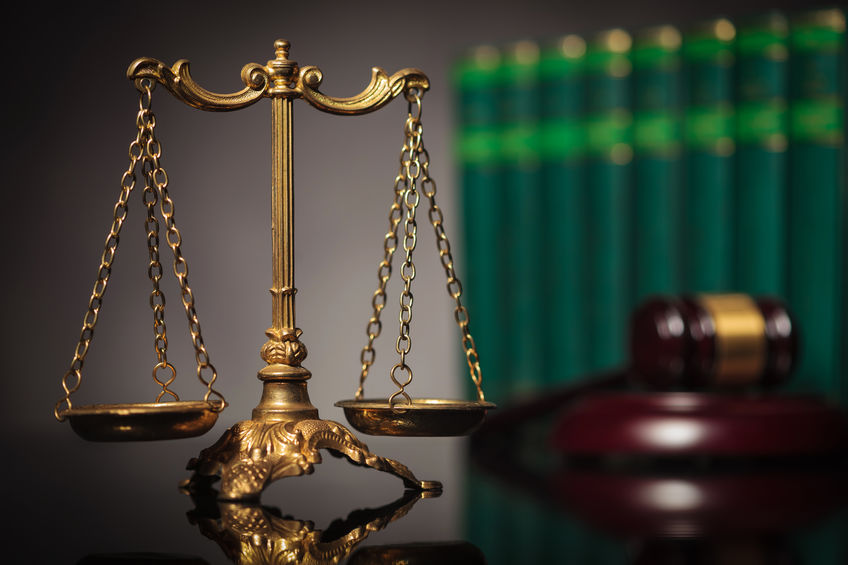 Imagine for a moment that you're just minding your own business, and suddenly BAM! You just got injured. Are you prepared? Do you know what to do next? Many people, thinking they're doing the correct thing, actually end up making many mistakes when it comes to filing their personal injury claim or lawsuit.
Making mistakes after your injury has occurred can ruin your case and lower, or even eliminate, your compensation. So, here are 7 tips from Lerner and Rowe Injury Attorneys about what you should never do after a personal injury.
1. Leaving the Accident
Many people think it is alright to leave the scene of the accident under certain circumstances. For example, if there are no immediately noticed injuries or no immediately noticed damages. This is a costly mistake. You should never leave the scene of an accident early.
When you leave the scene of the accident early, you miss the opportunity to collect witness information and document what happened. Additionally, you miss your chance to file a report with police officers. You also will not be able to get insurance information from the person who injured you. You should leave the scene of the accident only after as much information as possible has been collected and the scene has been accurately recorded.
2. Refusing Medical Treatment
Another common mistake? Many people think that it's OK to delay or even to refuse their medical treatment after they've suffered an injury. This can complicate your personal injury case. Even if you think your injury is not severe, you should immediately get examined by a doctor to document your injury and begin your healing process.
Doctors will be able to tell exactly what your injuries are and how severe they are. Just because an injury seems minor immediately following the accident doesn't mean there won't be substantial long-term consequences. Getting a proper medical examination is crucial to documenting your injuries.

Don't assume you're OK after an accident. Don't try to tough out the pain. More often than not, people don't go to a doctor after their accident only to find out a few weeks or even months later that something is wrong with them. You don't want this to happen to you, so don't take that chance.
3. Not Collecting Evidence
One of the most important things you can do to bolster your personal injury case is to collect evidence. If you were in a car crash, for example, you should stay at the scene (keeping in line with rule #1) and document everything.

Take pictures of all vehicles involved in your crash. Get up close to the vehicles, as damages can sometimes be minute and won't show up on camera if you take the pictures from far away. Take as many pictures as you can. The reason for this is that you may not notice minute details right away while on the scene, but all the documented details add up and can bolster your case.
Once you've thoroughly photographed all the vehicles, being sure to get their license plate numbers, etc., you should collect insurance information from all other drivers involved. Then, after going to your doctor for an exam regarding your injuries, keep your medical records! There is perhaps no stronger support to your case than medical bills and documents signed by your doctor. Medical records, along with other evidence, are key to claiming the compensation you deserve.
4. Accepting the First Offer
It is an old myth that insurance companies want to be fair to you. Spoiler alert: they do not. When the insurance company of the person who injured you offers you compensation, the chances that they are low-balling you are extremely high. The fact is, the lower they pay you, the more money they keep. They want you out of their hair, and the longer you deny their offer, the more of a problem you become. So, most insurance companies will offer you something they think you'll be happy with. But unless you have knowledge on personal injury law, you won't know if they are giving you an amount that accurately reflects how severe your injury is.
Because of this, you should always consult an attorney, such as those at Lerner and Rowe. Personal injury attorneys know more accurately how much compensation you should receive and insurance coverages to go after. In addition, personal injury attorneys know how to negotiate with insurance companies and file all the complicated paperwork that you don't want to do yourself.
5. Exaggerating Your Condition
You should always be honest with whomever you're talking to, whether it's a lawyer, police officer, doctor, witness, insurance company, etc. Exaggerating your condition can badly hurt your claim and credibility. The reason for this is that, chances are, people can tell when you're lying. Any medical evidence or police statements you provide more accurately reflect the truth, so don't exaggerate.
In addition, be honest about any pre-existing conditions you had before your injury. While some may think this is a bad idea because insurance companies may try and say your new injury is simply a symptom of your pre-existing condition, not being upfront about your pre-existing condition is a recipe for disaster. Waiting until the last minute to disclose your pre-existing condition is especially ill-advised, as it can completely destroy your case. Disclose your pre-existing conditions at the same time you disclose your other medical records.
6. Giving a Recorded Statement
You should never give a recorded statement unless the law requires you to. For example, many people think they have to give a recorded statement to the defendant's insurance company when, in fact, they don't. When you give a recorded statement, it's highly unlikely that anything you say can work to your favor. Remember your Miranda rights: Everything you say can and will be used against you in a court of law. And this is 100% true.

It's safe to assume the defendant's insurance company is looking for a way to give you less money, and if you agree to a recorded statement, you could possibly say something that backfires on you later. You should, at maximum, talk only to your personal injury attorney and no one else, unless the law requires.
7. Not Consulting an Attorney
Perhaps one of the most tragic personal injury claim mistakes is not consulting an attorney. Remember, most personal injury attorneys give free consultations regarding your personal injuries, and Lerner and Rowe is no exception. Not only should you consult a personal injury lawyer, but you should hire one. Lerner and Rowe Injury Attorneys don't charge fees up front, and we only collect money if we win your case. So, no cost to you.

In addition, personal injury attorneys are vast vaults of knowledge. Pursuing your personal injury claim alone is a dangerous and often overwhelming game. You will probably not get as much compensation as you could if you decide to pursue your case alone. If you're really unlucky, you won't get any compensation at all. Attorneys know the complexities of the law that most laypeople don't. Even small mistakes could cost you dearly, so contact us to help you with your personal injury case.
Have Questions About Personal Injury Claim Mistakes?
If you have questions about personal injury, contact Lerner and Rowe Injury Attorneys today! We are well-qualified professionals with many years of experience, and we work tirelessly to address all your questions and concerns.

If you wish to contact us, call us anytime at 844-977-1900. Our office is open Monday – Friday, 8 am – 5 pm. In addition, you can contact us online and check out our LiveChat feature. Don't keep your questions to yourself. Contact Lerner and Rowe right away!
The information on this blog is for general information purposes only. Nothing herein should be taken as legal advice for any individual case or situation. This information is not intended to create, and receipt or viewing does not constitute, an attorney-client relationship.