Lerner and Rowe Injury Attorneys launches 4th TV commercial parody contest with BIG cash prizes totaling $5,000!
FOR IMMEDIATE RELEASE
Media Contact:
Kevin Rowe, Esq.
Lerner and Rowe Injury Attorneys
[email protected]
602-977-1900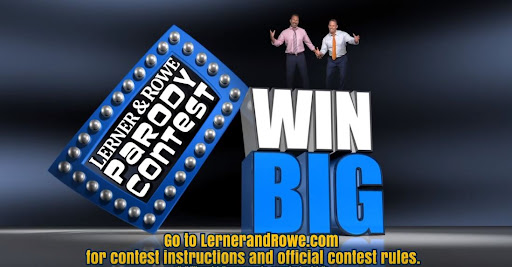 PHOENIX, AZ (May 24, 2023)– Attorneys Glen Lerner and Kevin Rowe once again invite others to make fun of their whimsical TV ads by creating an original "Lerner and Rowe" style TV commercial during their 4th commercial parody contest. Submissions for the contest can be entered May 22, 2023 at 6:00 a.m. PST thru June 23, 2023 at 12:00 p.m. PST. Voting will occur from June 24, 2023 at 12:01 a.m. PST thru June 28, 2023 at 3:00 p.m. PST and is subject to complete official rules. The top three entrants who make Kevin Rowe and Glen Lerner laugh will be awarded a 1st ($2,500), 2nd ($1,500), or 3rd ($1,000) place cash prize, bragging rights, and the chance to have their commercial shown on local TV. 
Kevin Rowe expressed his appreciation for humor and shared how he and Glen find immense joy in participating in commercial parody contests, "Glen and I both love a good laugh and these commercial parody contests never let us down. The remarkable creativity and cleverness displayed by participants of all ages in their video entries never cease to amaze us."
Kevin Rowe further emphasized that even though the law firm's commercials present a more relatable and humorous side to potentially life-altering events, their team has an unwavering commitment to fight for accident injury victims when they need it most. That includes weekends, holidays, and outside normal business hours.
The official rules and regulations for the Lerner and Rowe Commercial Parody Contest may be viewed online at LernerAndRowe.com.
About Lerner & Rowe Injury Attorneys
Lerner and Rowe Injury Attorneys is a powerhouse law firm in representing personal injury clients. Attorneys Glen Lerner and Kevin Rowe have grown their law firm into one of the largest personal injury firms in the country, with over 400 legal professionals around the country ready to help you 24/7, anywhere in the US. The law firm's continuous exalted levels of success can be attributed to the high levels of respect and dignity shown to victims and family members hurt in an accident.
For those injured outside of Arizona, Indiana, Illinois, Nevada, California, New Mexico, and Tennessee, Lerner and Rowe has an established network of attorneys across the country, ready to help. The firm takes pride in nourishing these relationships as they know a personal injury attorney can make all the difference in obtaining fair compensation for the pain and suffering inflicted upon the victims of tortious conduct.
For more information about Lerner and Rowe Injury Attorneys, please call 844-977-1900. 
To connect with the law firm socially, follow Lerner and Rowe on Twitter, TikTok, and Instagram, or like their Facebook page. 
###