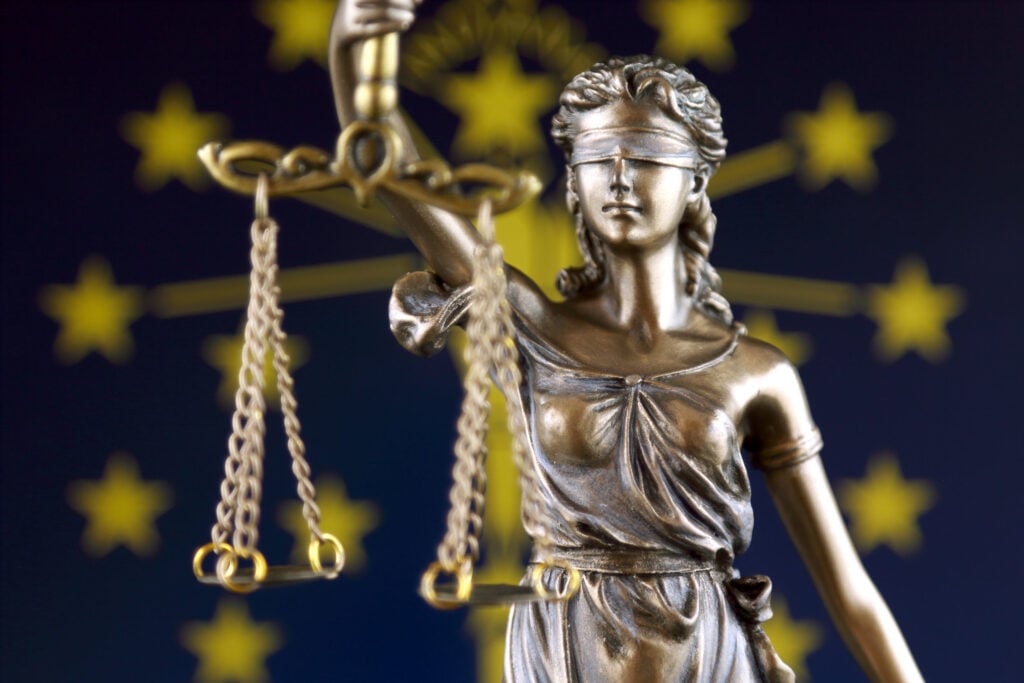 Chances are that if you or a loved one has been injured in an accident, you could be debating on whether or not you should hire a personal injury attorney. Because really, what does a personal injury lawyer handle during an accident case? And, is it even worth contacting one to help you process your claim? Our Northwest Indiana personal injury team is here to provide you with an in-depth explanation of what an attorney handles. We will also give you a few reasons why you should at least call a law firm for a free consultation, even if you later decide not to hire one to handle your Indiana personal injury claim.
Read on to learn all that your attorney can do for you and your family. And, if you need us, our knowledgeable representatives are available 24/7 at 219-227-4993 and through LiveChat.
Types of Personal Injury Cases
Very often, we see advertisements for personal injury attorneys specializing in car accident cases. However, while the Merrillville personal injury attorneys at Lerner and Rowe do handle a large amount of car accidents, they handle many other types of personal injury cases as well.
Other Accidents on the Road
Our personal injury lawyers represent cases dealing with other vehicles on the road. We cover motorcycle accidents, truck accidents, and bus accidents. We also handle accidents that involve passenger injuries and bike accidents. Each of these types of personal injury cases demand a different application of Indiana law according to the circumstances surrounding the crash.
Accidents Off the Road
We handle cases that did not occur on Indiana roads as well. For instance, if your uncle was injured in a boating accident due to a faulty motor, he may be able to seek compensation for those injuries. Or, if you slipped and fell while walking on the slippery tile floor of a diner, we may be able to assist you with a slip and fall case.
We also handle cases of nursing home abuse and worker's compensation, We even assist clients with their social security benefits.
Additionally, we specialize in specific injuries, like:
Personal injury attorneys also handle cases of defective and/or dangerous products. A few that we cover are:
Finally, our personal injury lawyers also represent family members during cases of wrongful death.
If any of these common Indiana personal injury claims sound similar to your situation, it may be the best time to reach out to Lerner and Rowe. With thousands of five-star reviews, across all of our practice areas, you will know you are in good hands.
What Does a Personal Injury Lawyer Handle?
You're familiar with the types of personal injury cases we work with, but what else does a personal injury lawyer handle? A lot of time, effort, and detail-oriented dedication goes into each and every one of our clients. That dedication is recognized by others like you, as we were voted number one in the region for Best Law Office and Best Customer Service in The Times of Northwest Indiana's 2021 online contest.
Here are just a few ways why people like how we help and handle personal injury cases.
Carefully Listen to Your Story
First, our Merrillville injury attorneys will listen to your story. You can begin this process by first speaking with one of our legal representatives, available any time of day or night, 365 days a year. They will take in your information and hear the details of your accident during your FREE consultation. Then, they will pass on this information to one of our personal injury lawyers. They will analyze your case and determine whether or not another party was liable for your injury.
When you speak with your personal injury attorney, they will discuss your case with you and review your rights. For instance, if you were struck by a car as you were biking safely in a bike lane, you most likely will be eligible for compensation. Similarly, if a semi-truck swerved on the highway, hitting your car and causing you to roll onto your roof, you may have a strong case against the negligent party.
Providing an Offer for Representation
After sharing the details of your accident with us, our team will evaluate the data and then go over your legal options. Once you hire us, your dedicated team of experienced legal support staff and attorneys will begin to provide you with legal protection by representing your claim. This means any other party that wishes to speak with you about your accident must first go through your lawyer.
Building Your Case
From there, one of our Northwest Indiana personal injury lawyers will work with other members of your team to continue to build a strong case on your behalf. This involves many interesting steps that are unique to each situation.
First, your lawyer will investigate the details of your personal injury case. They will do this by collecting police and witness statements. They may ask for more details from you- like how your injuries have progressed, or how your mental health is doing.
Personal injury attorneys will also collect evidence from the accident. They may ask you for photos of the damage, or the scene of the accident. They may also collect your accumulated medical bills, information about lost income, or collect the defective product or item that caused your injury. All of this evidence is kept safe to build the basis of your case.
If your case does involve a potentially defective product, your attorney will research that product and any other injuries it may have caused. They may also request testing to prove the allegations. This non-destructive testing can help strengthen your case.
Then, your personal injury attorney will review insurance policies between parties, and look ahead to hopefully foresee any potential legal issues that may arise as we begin the fight for your compensation.
Of course, there are many other steps a personal injury lawyer may take, depending on the complexity of each individual claim. All of this leads up to the next step- seeking compensation for your injuries.
Fighting for Your Compensation
When all of the data is collected, your injury attorney will begin the fight for your compensation. A big part of this fight is often with insurance companies.
Sometimes, pushy insurance representatives may try to pressure victims right after an accident. A personal injury lawyer will look over initial offers from insurance and help you decide if you should settle. Often, this first offer is much lower than what you could win as compensation.
If you do turn down an initial settlement, your lawyer may send a demand letter detailing the amount of compensation they have determined. Thus begins the complicated and sometimes lengthy process of negotiation with insurance companies.
Indiana personal injury claims get especially confusing and frustrating at this stage. Without a lawyer, your next steps would be to:
make the calls to your insurance company,
decide if their settlement amount is fair,
either accept or determine a counter offer, and much more.
However, our lawyers handle the fight for your compensation every step of the way. With their experience on your side, you can rest knowing they are working to maximize the monetary amount you may win.
Types of Compensation
There are three different types of compensation you can win in Indiana personal injury claims. Your compensation may be higher or lower, depending on what kind of compensation is applicable to your specific claim. A personal injury attorney understands the differences, and knows how to apply them to your case.
The first type of compensation is economic, or special, damages. These cover any kind of concrete costs or loss of income that happened to you due to your accident. They may include medical expenses, ambulance rides, continued cost of care into the future, or a loss of future income. These damages are easiest to calculate, as much of the evidence collected by your attorney will prove this amount.
The second is general, or non-economic damages. This compensation applies to more abstract effects of the accident, like the loss of a loved one, loss of reputation, or pain and suffering.
The third type of compensation is punitive damages, which punishes the responsible party monetarily. This amount is tricky to calculate, and is best done with the help of a personal injury attorney.
If you do not understand the ins and outs of compensation, you won't be able to write an effective demand letter to the insurance company on your own. That's where Lerner and Rowe come in. Don't wait to talk with us–send a message via LiveChat, or fill out this online form.
Going to Court (If Necessary)
Sometimes, though rarely, Indiana personal injury claims cannot be settled outside of court. Our lawyers will prepare the case for filing of a lawsuit and work with litigation partners to represent their clients (personal injury plaintiffs) in the courtroom. The attorneys will do their best to hold defendants accountable for their actions and ensure clients are compensated for their losses.
Caring for Clients
The most important non-legal service we offer at Lerner and Rowe is to carry the emotional burden of a troubling personal injury case. Our personal injury lawyers will take on building a case, talking with insurance companies, and fighting for your rightful compensation in the courtroom. You won't need to worry about handling the legal process yourself.
How to Find a Northwest Indiana Personal Injury Lawyer
You can find our Northwest Indiana personal injury lawyers online 24/7. You can also connect with us 365 days of the year by phone, computer, or tablet. Plus, all of the personal care and attention offered while we represent your accident claim is provided completely free of charge. Basically, we don't get paid until we win your case. And since Indiana law states that personal injury plaintiffs have two years to file their claim, it's within your best interest to contact us sooner than later.
So, call 219-227-4993, message us on LiveChat, or fill out this online form today.
The information on this blog is for general information purposes only. Nothing herein should be taken as legal advice for any individual case or situation. This information is not intended to create, and receipt or viewing does not constitute, an attorney-client relationship.