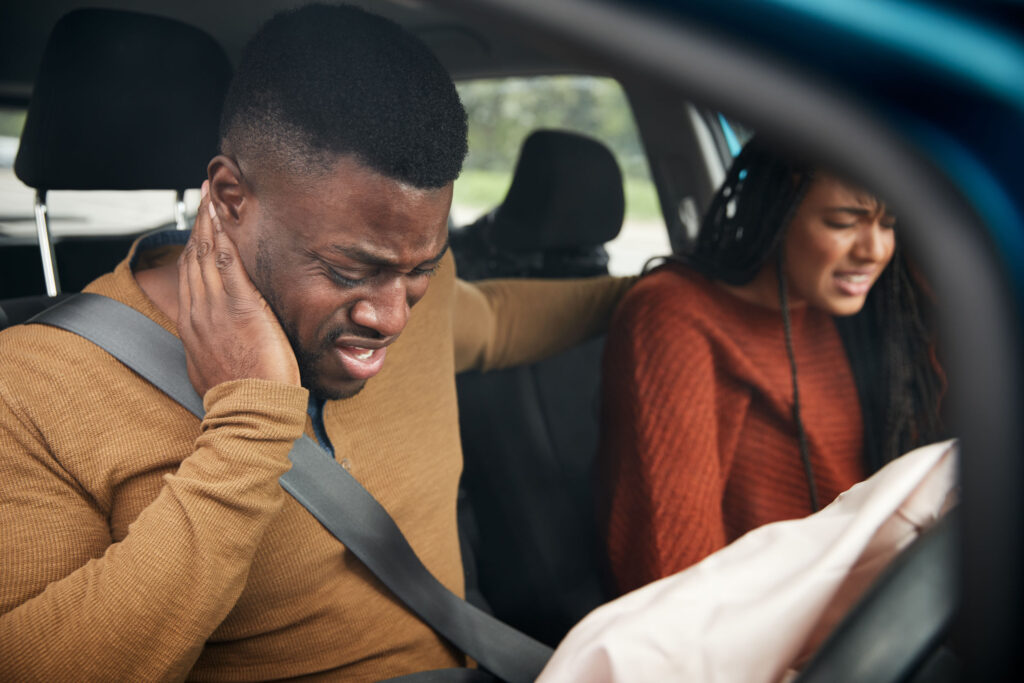 A car accident is a frightening experience for everyone involved. It can be especially startling as a passenger in the car with little to no control over the situation. Injured passengers may be entitled to receive compensation for their injuries. More often than not, these car accidents result from driver negligence. Often, passengers get caught between disputing insurance companies who argue over fault and which company should pay to cover the passenger's damages. After the trauma of an accident, there is no reason to have undue stress caused by insurance claim disputes. Merrillville drivers and passengers alike should be aware of Indiana passenger injury rights.
An Indiana passenger injury accident lawyer can offer the legal guidance you need. Be sure to work with a qualified injury attorney who can help you get the settlement you deserve — without any additional undue stress.
Negligence and Liability in a Single-Vehicle Accident
In single-vehicle accidents, the driver is liable for damages suffered by the passenger. This implies that the driver's negligence behind the wheel caused the crash (for example, if the driver lost control and crashed into a guardrail). 
Indiana passenger injury rights also include responsibilities in single-vehicle accidents. The injured passenger bears the burden to prove that the driver was at fault and that the damages they suffered resulted from the accident. A passenger injury lawyer will gather all documents relating to the accident, including complete medical bills and records, and present their findings to the insurance company to get the best settlement demand possible. Although insurance companies use many strategies to deny liability and discount damages, an experienced accident injury lawyer like Lerner & Rowe Injury Attorneys can persuade the insurance to settle the claim fairly.
Multi-Vehicle Accident Negligence and Liability
In most two-car accidents, the passenger can assert a claim against both drivers. Although the passenger may only collect once for their injuries, Indiana passenger injury rights allow them to assert claims against both and requires the drivers and their insurance companies to decide who pays.
Liability in a Multi-Passenger Accident
Complications may arise in reaching a settlement in the event of a multi-passenger accident. If there are two or more other passengers in the crash, then Indiana passenger injury rights will apply to all injured passengers. They may choose to file claims against the driver or drivers at fault.
Settling the claim may be tricky, because the insurance of the driver at fault will likely have a limit on the amount it will pay for the injuries of all the accident victims. If the damages suffered by multiple passengers exceeds the limit of the driver's insurance policy, a lawsuit will need to determine how to divide payments.
An Indiana personal injury attorney can be a critical resource in settling a dispute over the compensation deserved for damages a passenger suffers in a car accident.
Indiana's Guest Statute
Indiana's Guest Statute , articulated in IC 34-30-11-1, stipulates that certain passengers may not file a lawsuit against the driver in the event of a crash. This statute prohibits the following passengers from suing for damages:
Parent
Spouse
Child (step- or half-child)
Sibling
Hitchhiker
The Guest Statute was implemented to promote family harmony and to prevent drivers from being unfairly sued by passengers unless it can be proven that the driver acted with reckless disregard for the passenger's safety and well-being. If there is evidence that the driver's reckless behavior caused the accident, then the passenger should seek the legal counsel of an experienced car accident lawyer to build a case against the driver's insurance company.
Who to Contact about Indiana Passenger Injury Rights
Suffering an injury from a car crash is distressing, to begin with. It can be even worse as a passenger who now must pay bills, miss work, and recover from injuries.
Seeking compensation for damages is more than warranted in this situation. Receiving sound legal advice can prove to be a major relief after an accident. At Lerner & Rowe Injury Attorneys, we will offer you the legal guidance you need about your Indiana passenger injury rights.