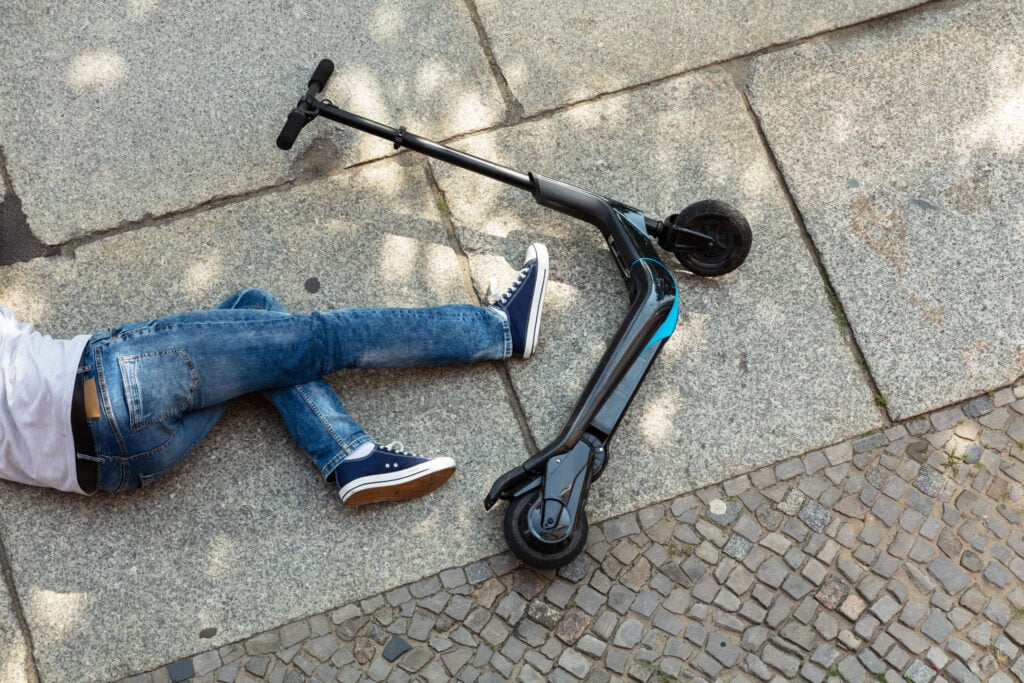 Electric scooters are among the latest technology trends to pop up in major cities around the globe, from Paris to San Francisco. Indianapolis saw a massive influx of them back in 2018, followed by an almost immediate request by city officials to suspend their usage because of safety, legal, and regulatory concerns. After a brief two-month hiatus and the imposition of new city regulations, e-scooters made a comeback last September and have been growing in popularity ever since.
If you or someone you know has been injured while riding an electric scooter, either due to scooter malfunction or another's negligence, you may be entitled to compensation for your injuries. Contact our Indiana scooter accident attorneys at Lerner and Rowe Injury Attorneys for a free consultation, and pay nothing unless we win your case.
Scooter Usage
The most popular e-scooter rental services are Lime and Bird, who are both international companies operating in over 100 cities. These rechargeable two-wheel scooters max out at about 15 mph and are primarily used in urban settings. Millennials and Generation Z are their primary user base, although riders must be at least 18 years old to use the service. Lyft and Spin are the latest companies to start deploying their scooters in Indianapolis. Although some of the hype has died down since last year, some 1400 scooters are still being used each day in Indianapolis between Bird and Lime alone.
Scooter Accidents
Indianapolis issued an ordinance back in July which bans e-scooters from use on sidewalks, but city lawmakers still have their eye on increasing regulations to protect the public—and their concern isn't unwarranted. 
Since the fall of 2017, 8 people have died because of scooter-related accidents nationwide, and over 1500 riders have been injured. More stringent e-scooter laws have recently gone into effect in Nashville, Tennessee after a Bird scooter rider was killed after being struck by a vehicle. 
At the height of their initial wave of popularity, ER doctors at Indianapolis area hospitals noticed a significant uptick in accident victims, noting that they had treated over 100 e-scooter riders for both major and minor injuries in just a two-month period. 
Some of these were caused by user error or misuse while others were caused by negligent drivers. Illegal scooter riding on sidewalks can also lead to pedestrians being hit and injured by scooters.
Legal Recourse for Indiana Scooter Accident Victims
Like lawmakers, Lerner & Rowe Injury Attorneys are concerned about the rising number of Indiana scooter accident victims. Those who have been injured while riding or because of a collision with an e-scooter will face both physical and emotional repercussions of their injuries. We don't want them to suffer any more than they have to by fighting with big insurance companies for fair compensation.
If you or a loved one has been the victim of an Indiana scooter accident, contact us at Lerner & Rowe Injury Attorneys. We'll protect your rights and fight the insurance companies for you to get you the settlement you deserve. You can reach our office at at 219-227-4993 from 8:00 a.m. to 5:00 p.m., Monday through Friday. You can also submit your case details online 24/7.