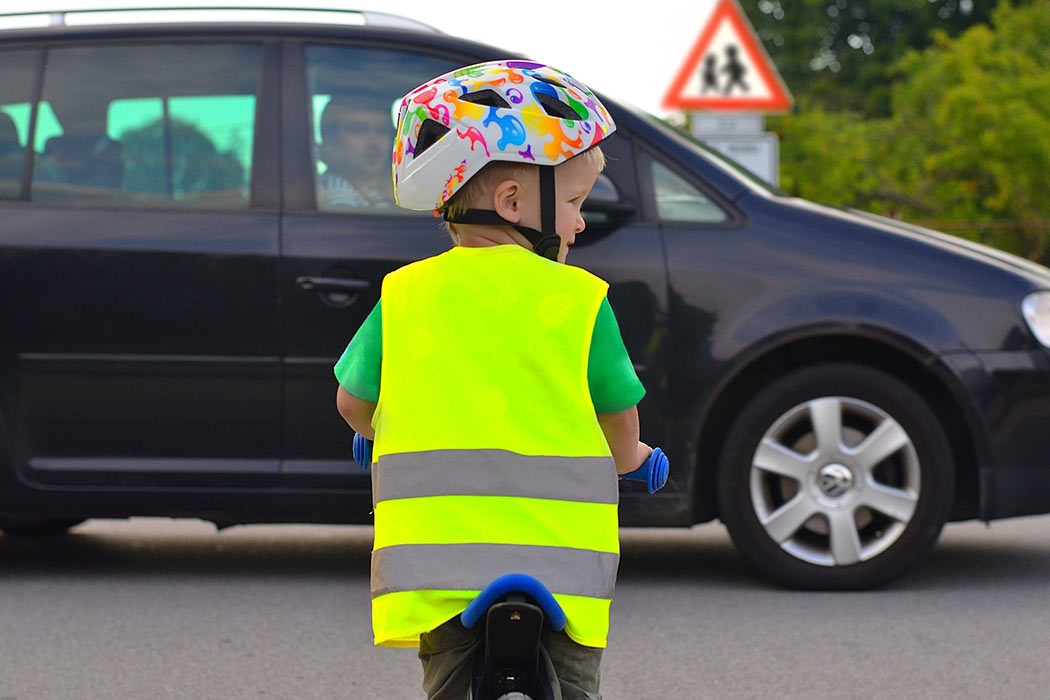 Because May 10 is National Bike to School Day, expect to see more young cyclists out on the road. And since we know you don't want to crash into any kid cyclists then have to deal with our Bullhead City bike crash lawyers, here are a few tips to help ensure you drive around them safely:
Keep a safe distance. Bikes are smaller than cars, but they still need ample room to move. Arizona laws require motorists to give at least three feet of space when passing bikes. But to be safe, wait until you can give them at least four or five feet to avoid sideswiping them.
Put down that cellphone. Arizona doesn't have strict laws on cellphone use while driving. Only school bus drivers aren't allowed when on the job. In fact, the first texting-while-driving ban has just been implemented, and it's limited to new drivers with licenses less than six months old. Nevertheless, avoid cell phone use when sharing the road with cyclists. They're not as visible as larger vehicles so you can't afford to be distracted.
Look out for intersections. Intersections are common accident sites because people are heading in various directions. Thus, make sure that you clearly signal if you plan to make a left or right turn. This will alert another cyclist or vehicle that is behind you of your intention and lets them know to wait for you to turn.
But What If You're on the Other Side of the Fence?
Some people prefer to drive on two wheels instead of four. So what do you do if you get into an accident as a cyclist?
First thing's first – seek immediate medical attention. A two-ton car hitting a 20-pound bike can inflict considerable damage on your body. Even if you feel fine immediately after being hit, it's always a good idea to seek medical attention and get checked for internal injuries.
The next best thing is to seek legal help. And as an injured cyclist, you can't go wrong with our Bullhead City bike accident lawyers.
Contact Bullhead City Bike Crash Lawyers
It's never ideal to be involved in an accident, whether you're a motorist or a cyclist, but such things can happen unexpectedly.
Hurt in a bike wreck in Mohave County? Connect with our Bullhead City legal team at Lerner and Rowe 24/7. Our personal injury attorneys have extensive experience in handling bike accidents. Call us day or night at (928) 923-6777 for a free consultation.