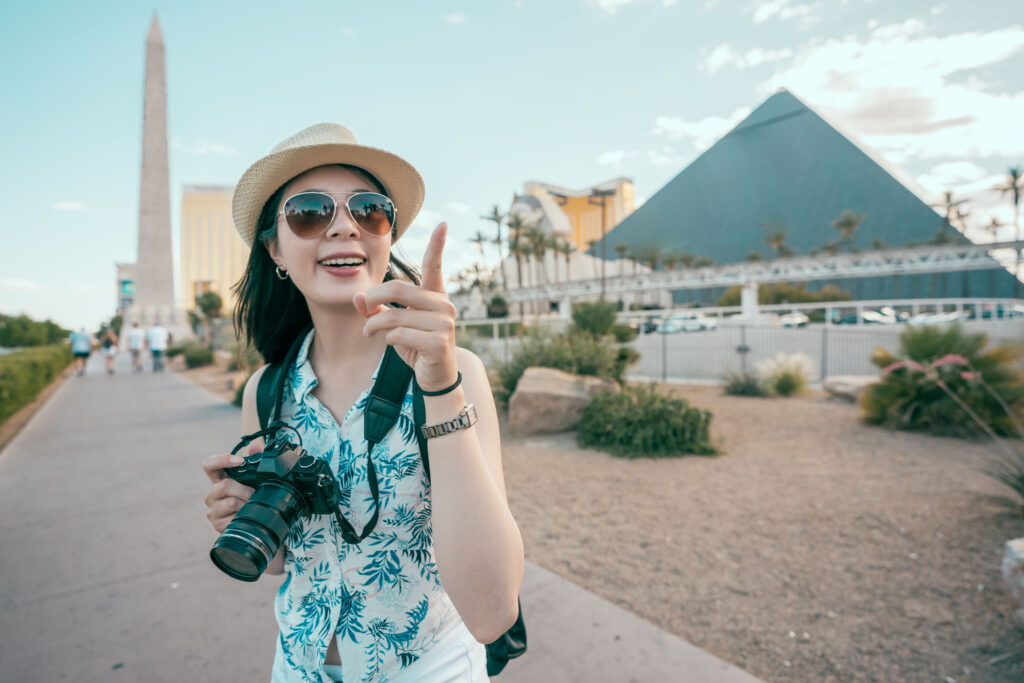 Merriam-Webster defines a pedestrian as "a person going on foot" or a "walker." A global tourist destination like Las Vegas hosts millions of pedestrians every year. With heavy foot traffic and bustling intersections, the potential for a Las Vegas pedestrian accident is high.
In 2019 there were 42 Nevada pedestrian accident fatalities, an increase of 31% from 2018. Nationally, there were 6,590 pedestrian deaths in 2019, the highest number since 1988. The Governors Highway Safety Association (GHSA) cited increased mobile phone use leading to distracted driving and walking as one of the key factors in the increase.
To help celebrate National Walking Day and further support the Dusk to Dawn pedestrian awareness campaign, Lerner and Rowe Injury Attorneys has assembled a list of vital pedestrian safety tips for you and your family to follow.
How to Avoid a Las Vegas Pedestrian Accident
Nobody is immune to Las Vegas pedestrian accidents. They do not discriminate against age, race, or gender. However, there are things everyone can do to keep safe in busy cities like Las Vegas.
Do not use your phone while walking. The number of distracted walking incidents involving pedestrians and motor vehicles are increasing. Put the phone down, even if you are only walking down the street on the sidewalk, but especially if you are crossing an intersection or in a crosswalk.
Always walk on sidewalks. If a sidewalk is not available, walk facing traffic.
Do not walk while under the influence of alcohol or drugs. Walking while impaired increases your risk of being in a pedestrian accident because your alertness and reaction time are decreased.
Pay attention to your surroundings. Do not assume that cars will always stop once a traffic light turns red. Always look both ways before entering a crosswalk.
Cross only at intersections, marked crosswalks, or pedestrian bridges. Do not cross in the middle of a street. Instead, walk to the next intersection and obey the traffic signals that tell you when to walk and when not to walk. If an intersection is not near you, use a marked crosswalk and look both ways before attempting to cross a road.
Wear light/bright colored clothing when walking or jogging at night. This will help make you more visible to drivers. It also helps to carry a flashlight for added visibility and to help you avoid tripping
What to Do if You Are Involved in a Pedestrian Accident
Despite your best efforts, it is not always possible to avoid getting into a pedestrian accident. However, if you become a victim of an accident:
Call 911
Take note of your surroundings and weather conditions
Get the names and phone numbers of witnesses
Do not agree to accept payment from the party that injured you in lieu of contacting the police or filing a lawsuit
Do not admit fault for the accident
Seek immediate medical care for your injuries
Consult with an experienced pedestrian accident attorney before accepting a settlement from an insurance company
Contact a Las Vegas Pedestrian Accident Attorney
You have rights if you or someone you love gets injured in a Las Vegas pedestrian accident. If you are not at fault, you or your family may be entitled to compensation for your pain and suffering, loss of income, medical bills, and other considerations. The Las Vegas pedestrian accident attorneys at Lerner and Rowe Injury Attorneys are ready to assist you. While our office hours are 8:00 a.m. to 5:00 p.m., we are always available 24/7 to take your call. Call 844-977-1900 or contact us via our website's LiveChat to schedule your free consultation. There is no fee unless we win your case.
The information on this blog is for general information purposes only. Nothing herein should be taken as legal advice for any individual case or situation. This information is not intended to create, and receipt or viewing does not constitute, an attorney-client relationship.