Lerner and Rowe are Title Sponsors for the Tucson Police Foundation's 3rd Annual Charity Golf Tournament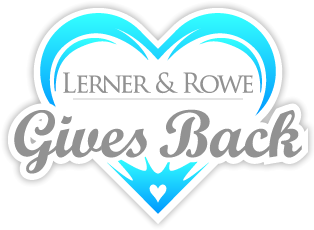 Tucson, AZ. (Sept. 5, 2017) – 
Lerner and Rowe Injury Attorneys announce their firm is the title sponsor of the Tucson Police Foundation's 3rd Annual Charity Golf Tournament. This year's tournament begins with a shotgun start at 7:30 a.m. on Friday, Sept. 15 at the La Paloma Country Club (3660 E Sunrise Dr., Tucson, AZ 85718). Proceeds raised will go towards the Tucson Police Foundation's mission to provide life-saving equipment, technology and training to help keep Tucson Police Officers safe while performing their civic duties.
"We're fortunate to be the Title Sponsors of such a beneficial charity tournament. Our legal team hopes that others will join us in supporting TPD Officers who make it their mission to keep our communities safer," said personal injury attorney Kevin Rowe.
To learn how to join Lerner and Rowe in giving back and support the efforts of the Tucson Police Foundation, visit tucsonpolicefoundation.org. Multiple donation opportunities and event sponsorships are listed online. Or, contact the Foundation directly by calling (520) 207-2878.
More About Lerner and Rowe
For additional information about Lerner and Rowe's Tucson personal injury attorneys call (520) 977-1900. To learn more about the criminal defense and bankruptcy legal services offered by their partner law firm Lerner and Rowe Law Group, visit lernerandrowelawgroup.com or call (602) 667-7777. Need help filing an application or appeal for Social Security benefits? Contact the law firms other legal partners at Social Security Disability Advocates by calling (602) 952-3200 or online at socialsecuritydisabilityadvocatesusa.com.
To connect with the law firm socially, follow Lerner and Rowe on Twitter and Instagram, or become a fan of their Facebook page. Also, visit their philanthropic page Lerner and Rowe Gives Back to learn more about the community services that the lawyers and legal support team of Lerner and Rowe actively support.
###
FOR IMMEDIATE RELEASE                                                                                Media Contact:
Kevin Rowe, Esq.
Lerner and Rowe, P.C.
(602) 977-1900