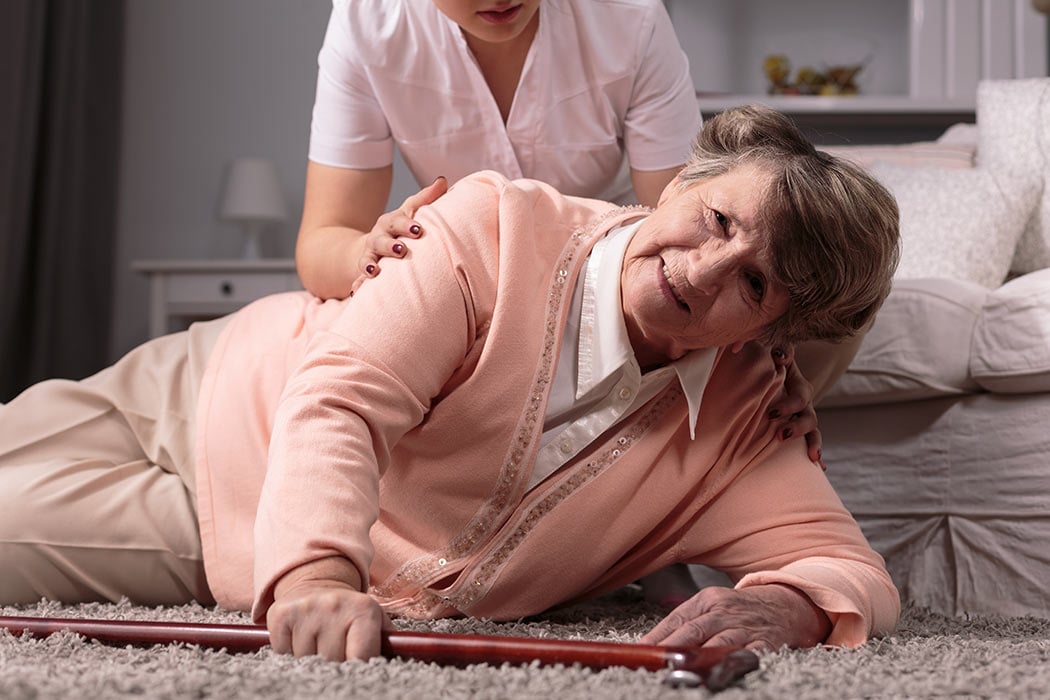 In the United States, falls are the leading cause of non-fatal and fatal injuries for senior citizens. According to the CDC, 25 percent of adults over 65 experience a fall each year, which results in:
2.8 million trips to emergency rooms for injuries

800,000 hospital stays

27,000 deaths
While you were growing up your mom looked out for you and tried to keep you from harm. Now that your mother is getting on in years, it's time to return the favor and do what you can to keep her from harm. The Phoenix personal injury lawyers at Lerner & Rowe Injury Attorneys would like to offer you some tips for keeping your mom safe from falls throughout the year.
Preventing Falls
You can help prevent your mom from becoming one of the thousands of fall victims each year by developing a fall prevention plan as recommended by the Mayo Clinic:
Accompany your mom on a doctor's visit to access her risk for a fall.

Certain medications or medical conditions can increase her risk of falling.

Encourage your mom to remain active with gentle exercise, such as tai chi, walking or pool exercises.

These activities help improve balance and coordination.

Help your mom select sensible shoes with nonskid soles.

These shoes are much safer than high heels or loose fitting slippers.

Remove hazards around the home, such as loose rugs, extension cords or furniture that can cause your mom to trip.

Put nonslip mats in the bathroom and make sure spills are quickly cleaned up.

Make sure that all areas in the home are brightly lit to prevent tripping.

Put nightlights throughout the home for extra light at night in hallways, bedrooms and bathrooms.
Phoenix Personal Injury Lawyers Care about the Elderly
If your mother has suffered a fall due because of the negligence of others, Lerner & Rowe Injury Attorneys are ready to help. Our highly skilled personal injury attorneys have gained the reputation of being among the most aggressive attorneys in Arizona.
Whether it is a slip and fall at a  grocery store or carelessness at a nursing facility, our Phoenix personal injury lawyers will fight to protect your family's rights for fair compensation. Because we know injuries can happen at any time, we are available 24 hours a day to schedule a free consultation at (602) 977-1900.