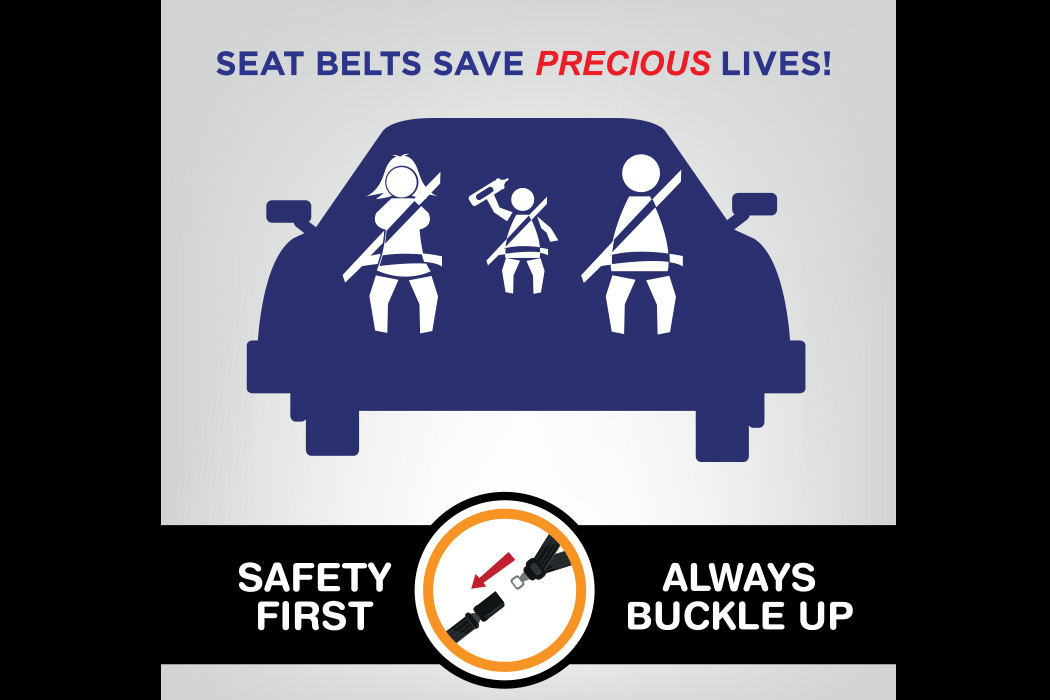 The fourth Thursday of November always marks Thanksgiving Day, and means getting together with friends and family for delicious food and high spirits. It also often includes traveling on congested highways during one of the busiest long-distance travel times of the year. In 2015, nearly 47 million Americans traveled for Thanksgiving with 89% of them hitting the highways, according to AAA. Due to continued, lowered gas prices, 2016 is gearing up to be just as hectic on the roads. Help ensure that you and your family enjoy safe Thanksgiving travel by beginning every trip with a click — Buckle Up!
Seat Belts Save Lives

According to one car insurance group study, Arizona ranks in the top 10 of worst drivers in the nation and landed in the number seven spot for failing to obey traffic laws, which includes failure to wear a seat belt.
Add to this the state's third place ranking for careless driving and you have a recipe for the disaster during holiday travel. The Arizona Department of Public Safety states that someone in the U.S. is injured every nine seconds and killed every 13 seconds in a traffic accident. Worse, someone dies every hour because they refused to buckle up for safety. More than any other behavior, not wearing a seat belt is the highest cause of traffic-related fatalities.
Buckle Up & Make It Click
Buckling up is the easiest and most important thing to do when getting in a car. When you're in the driver's seat, you're responsible for the safety of your passengers. No matter the argument, make everyone buckle up before you put the vehicle in "drive."
A seat belt's sole purpose is helping people survive a car accident.
Hire a Top Phoenix Personal Injury Attorney
The dedicated legal team at Lerner & Rowe wishes you and your family safe Thanksgiving travel throughout the holiday season. Just know that day or night, if you're involved in a car accident we're here to help 24/7- just make one call to  602-977-1900 for a free consultation. Our Phoenix personal injury attorneys are dedicated to ensuring that you a priority so that you can feel confident that you will have the best attorneys on your side handling your case.