Taking a ride in a hot air balloon is generally a pretty safe activity—some experts go so far as to say that it's the safest air sport in aviation. But when mishaps do occur, they often have devastating consequences.
Common hot air balloon accidents include collisions with power lines, trees, or other hot air balloons. Windy weather conditions, poor visibility, and inexperienced or impaired pilots are often to blame for these types of accidents.
Read more about hot air balloon safety.
Hot Air Balloon Accidents in the U.S.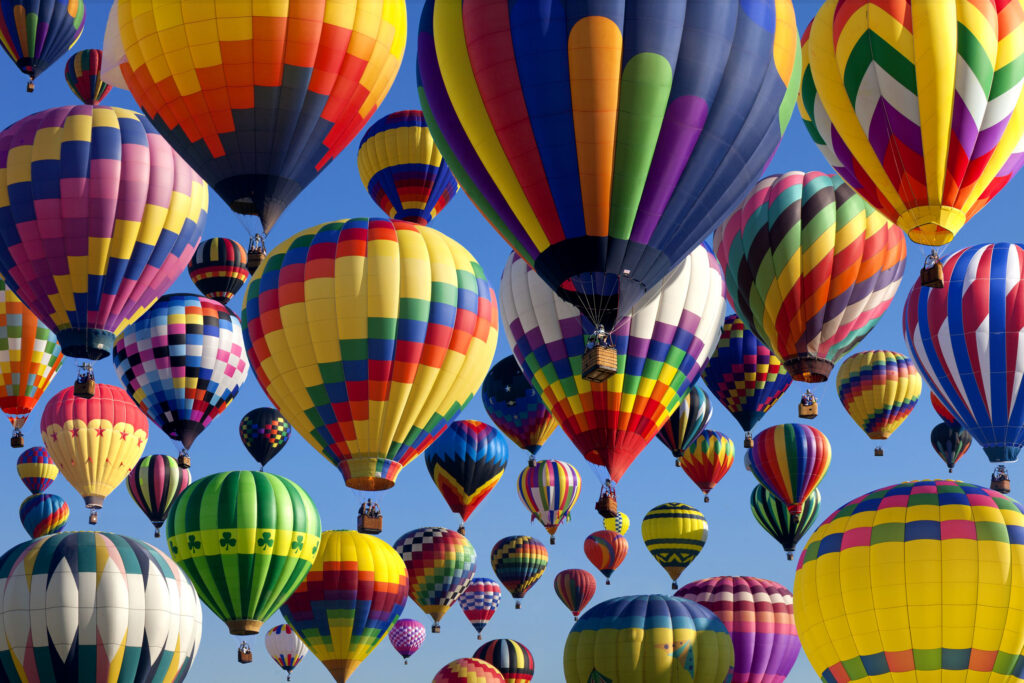 Since 1964, there have been 137 deaths attributed to hot air balloon crashes in the U.S. Here are just a few examples of the most recent accidents and injuries:
Albuquerque, New Mexico, June 26, 2021: Four people have died and one person is in critical condition after a balloon crashed into a power line around Central Ave. and Unser Blvd.
Las Vegas, Nevada, 2019: Seven passengers were hospitalized after being dragged and ejected from a hot air balloon after a crash landing.
Lockhart, Texas, 2016: 16 passengers were killed after their hot air balloon collided with power lines and burst into flames.
Caroline County, Virginia, 2014: Three passengers were killed after a hot air balloon became entangled in a power line and caught fire.
Phoenixville, Pennsylvania, 2008: One person died and seven were injured when their hot air balloon erupted in flames upon landing.
Injuries Often Associated with Hot Air Balloon Accidents
Though rare, hot air balloon accidents can result in catastrophic injuries. One study found that, of the 78 commercial hot air balloon crashes that occurred between 2000 and 2011, 83% of incidents resulted in the serious injury or death of a passenger.
Broken Bones
Lower extremity fractures are often sustained by passengers who are involved in hot air balloon crashes, especially if they are ejected from the gondola. This includes broken feet, leg, and pelvic bones. Upper extremity fractures are also common, affecting the hands, arms, and shoulders. Spinal injuries may also occur.
Head Injuries
Traumatic brain injuries (TBI) can occur when gondolas tip over while in the air or in a rough landing. Severe head trauma from collisions with stationary objects or other hot air balloons have also been reported.
Burn Injuries
Burn injuries from these accidents tend to be severe due to the mechanism of hot air balloons, which are powered by highly flammable propane tanks. If one of these tanks explodes in a collision or a hard landing, passengers may suffer from serious burn injuries or death.
If you are a passenger who has been injured in a hot air balloon, or if you were injured as a spectator at a hot air balloon festival, contact Lerner and Rowe Injury Attorneys today.
Liability in Hot Air Balloon Accidents
Often, hot air balloon accidents are a result of negligence on the part of the pilot or the company who operates the hot air balloon tours. Although weather is a factor in many accidents, pilots are responsible for gauging the risk of every balloon ride.
Negligent or reckless maneuvers made by balloon pilots can be a result of intoxication, distraction, or inexperience. Accidents can also occur when hot air balloon tour companies fail to properly maintain their equipment or properly brief passengers on best safety practices.
Even if a release of liability waiver was signed, our hot air balloon accident attorneys will look for different ways to prove liability, such as:
Was the pilot licensed to operate hot air balloons in a commercial capacity?
Was the hot air balloon company licensed and in compliance with all regulations?
Did the pilot fail to abide by all state and federal regulations when operating the aircraft?
In the case of collisions with power lines, did the power company follow protocol in ensuring the insulation and visible aviation markings of the wires?
Was any of the balloon equipment defective?
Legal Recourse After a Hot Air Balloon Injury
Have you or someone you know been injured in a hot air balloon accident? If you suspect negligence contributed to your injuries, you may be eligible for compensation through a personal injury case.
Contact Lerner and Rowe Injury Attorneys today to speak with an experienced personal injury attorney. You can reach us by phone at 844-877-1900 or visit one of our offices located throughout New Mexico, Arizona, Nevada, Illinois, Indiana, and Tennessee. You can also chat with a live representative online, or submit the details of your case for review 24/7.