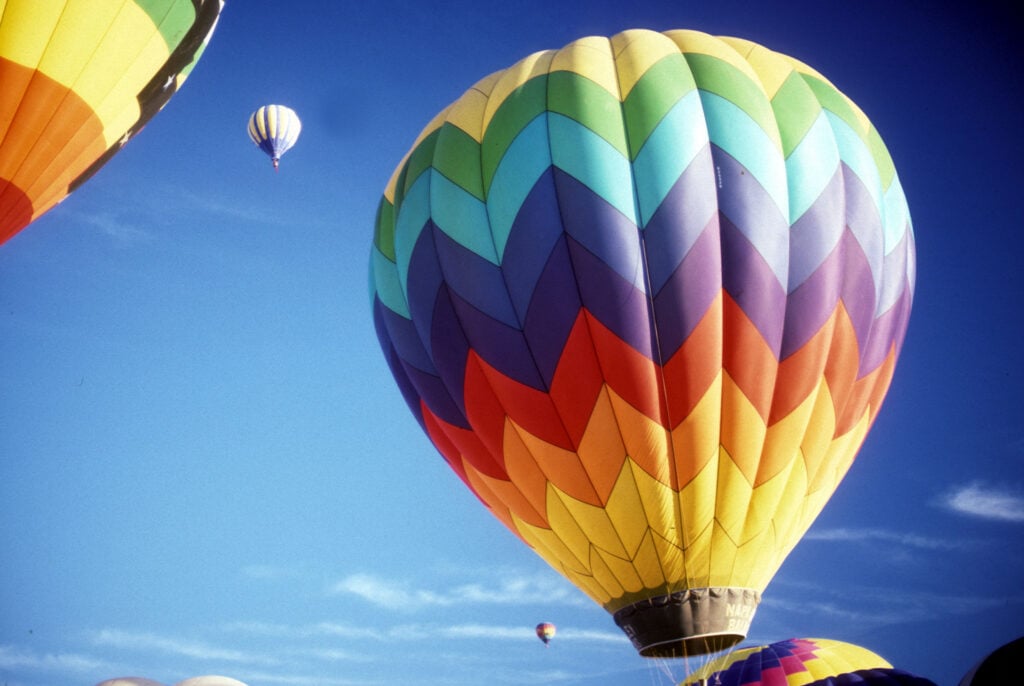 Earlier this month more than 135 colorful hot air balloons took flight across the New Mexico skyline. On February 8 and 9, 2020, thousands gathered at Balloon Fiesta Park for the second-largest hot air balloon rally in the country, the annual Friends and Lovers Balloon Rally in Albuquerque.
As exciting as hot air balloon festivals can be for all ages, it's important to remember that hot air balloon accidents and the resulting injuries can be serious and even deadly. To help prevent injury during any balloon rally, check out these hot air balloon safety tips from Lerner and Rowe Injury Attorneys.
Are Hot Air Balloons Safe?
The good news is that in general, hot air balloons are a lot safer than they look. Hot air ballooning is commonly regarded as one of the safest air sports in aviation. In addition, hot air balloon accidents in the United States are relatively rare—according to data published by the National Transportation Safety Board, there have been only 137 deaths attributed to hot air balloon accidents in the United States since they first began collecting data in 1964. For comparison, USA Today reports that at least 45,000 people died in small plane and helicopter crashes during the same time period.
Hot Air Balloons: The Dangers
Although hot air balloon accidents are uncommon, they do happen, and they can result in devastating and sometimes fatal injuries. Even hard landings can lead to whiplash, broken bones in the upper and lower extremities, and traumatic brain injuries (TBI).
Sometimes described as gentle giants, hot air balloons are easily affected by their surroundings, which are more likely to cause accidents than any kind of equipment malfunction.
Weather
Bad weather can be incredibly dangerous for hot air balloons, particularly windy conditions. Unfortunately, even the best weather forecasters are sometimes wrong, and weather conditions can change on a dime, meaning hot air balloon pilots must react quickly to steer the balloon to safety.
Collisions
Collisions with other hot air balloons is a major concern, especially at large balloon rallies like the ones held in Albuquerque. Collisions can cause the basket to tip over, cause the pilot to lose control, or potentially start a fire on the aircraft.
Collisions with stationary objects are even more dangerous. Power lines, trees, and sharp objects like barbed-wire fences can puncture the balloon's nylon and cause a crash.
Pilot Inexperience
An inexperienced pilot can greatly hinder hot air balloon safety. Under current Federal Aviation Administration (FAA) standards, a pilot needs only 10 hours of balloon flight experience in addition to passing written tests to obtain a private hot air balloon license, which many veteran pilots argue is not enough time to attain the necessary skills to pilot a balloon.
Hot Air Balloon Safety in Albuquerque
If you'll be attending an event, like the Friends and Lovers Balloon Rally that took place in Albuquerque to enjoy a hot air balloon ride, follow these hot air balloon safety tips in addition to any safety briefings given before your ascent.
Dress Appropriately
In spite of the burning fireball over your head, hot air balloons can get chilly at high altitudes in the winter. Wear warm protective clothing that doesn't restrict movement. You should also wear supportive, close-toed shoes that can help you keep your balance when you land.
Always Listen to Your Pilot
Although hot air balloon rides can sometimes be unpredictable, experienced pilots generally know what to expect when piloting a balloon. Listen carefully to any instructions your pilot gives you before takeoff, during flight, and as you land.
Brace for Landing
Rough landings are common in hot air balloon rides. You can prevent injuries related to a hard landing by steadying yourself as the balloon descends and paying attention to your surroundings. Your pilot will let you know when it's time to brace yourself. Keep in mind that you may be required to lean or squat to help make for a smooth landing for everyone on board.
Injured in a Hot Air Balloon in Albuquerque?
Lerner and Rowe Injury Attorneys hopes that the people of Albuquerque enjoyed the Friends and Lovers Balloon Rally safely. If you or a loved one suffers an injury while attending a hot air balloon festival because of an inexperienced pilot or another's negligence, you could be entitled to compensation. 
Contact our hot air balloon accident lawyers in Albuquerque for a free consultation regarding your case. Operators are standing by at 505-544-4444. You can also visit our office during regular business hours, chat with a live representative online, or submit the details of your case 24/7.
The information on this blog is for general information purposes only. Nothing herein should be taken as legal advice for any individual case or situation. This information is not intended to create, and receipt or viewing does not constitute, an attorney-client relationship.