After giving away approximately $60,000, Lerner and Rowe announce continuation of giveaways as states reopen in phases during coronavirus pandemic.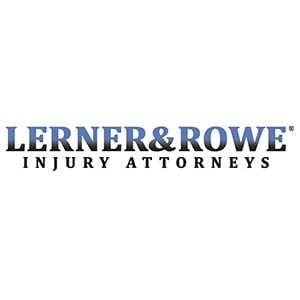 FOR IMMEDIATE RELEASE
CONTACT:
Kevin Rowe, Esq.
Lerner and Rowe, P.C.
602-977-1900
[email protected]
PHOENIX (June 16, 2020)– Towards the beginning of April 2020, the Phoenix-based law firms of Lerner and Rowe launched a Pay it Forward giveaway. The giveaway wrapped up on Friday, May 29, 2020, with a grand total of $58,875 gifted directly to disadvantaged individuals thanks to the care and attention of their family, friends, and neighbors. Now as the nation begins to reopen in phases, the law firm continues giving back with through annual Father's Day giveaway ending on June 19, and their annual Christmas in July giveaway to begin on July 1, 2020.
"Our team is honored by each community member who entrusts us to provide top-level representation to assist with a variety of legal needs. That trust makes it possible for us to host giveaways and give back portions of what we've earned in a manner that positively impacts disadvantaged individuals and the organizations that are dedicated to offering a helping hand to those in need. I truly believe that together we can make the neighborhoods where we live, learn, work, and play safer, happier, and healthier now and for generations to come," said attorney Kevin Rowe.
Lerner and Rowe's Father's Day giveaway gives others the chance to nominate a deserving father via the Lerner and Rowe Facebook page for the chance to win one of five $250 gift cards to Home Depot.
The law firm's Christmas in July giveaway is a popular event that makes it possible for followers of their Facebook page to submit wishes daily during the month of July for the chance to win a gift valued up to $500. They may also include a friend on the wish list on two-for-Tuesdays.
Follow Lerner and Rowe on Facebook or visit LernerAndRowe.com for more details about the giveaways. Also, visit lernerandrowegivesback.com to learn more about the many other community services that the lawyers and legal support team of Lerner and Rowe actively support.
More about Lerner and Rowe Injury Attorneys
Lerner and Rowe Injury Attorneys is a powerhouse law firm representing personal injury clients. Attorneys Glen Lerner and Kevin Rowe have grown their law firm into one of the largest personal injury firms in the country, with over 50 attorneys and nearly 400 support employees located in Arizona, Nevada, California, Illinois, Indiana, New Mexico, and Tennessee. The law firm's continuous exalted levels of success can be attributed to the high levels of respect and dignity shown to victims and family members hurt in an accident.
For those injured outside one of the previously listed states, Lerner and Rowe has an established network of attorneys across the country, ready to help. The firm takes pride in nourishing these relationships as they know a personal injury attorney can make all the difference in obtaining fair compensation for the pain and suffering inflicted upon the victims of tortious conduct.
For more information about Lerner and Rowe Injury Attorneys in Phoenix, please call 602-977-1900. To connect with the law firm socially, follow Lerner and Rowe on Twitter and Instagram, or become a fan of its Facebook page.
###