Lerner and Rowe's Phoenix Personal Injury Attorneys Donate $1,500 to Team Raising Funds for Making Strides Phoenix
FOR IMMEDIATE RELEASE                                                                                  Media Contact:
 Kevin Rowe, Esq.
Lerner and Rowe, P.C.
(602) 977-1900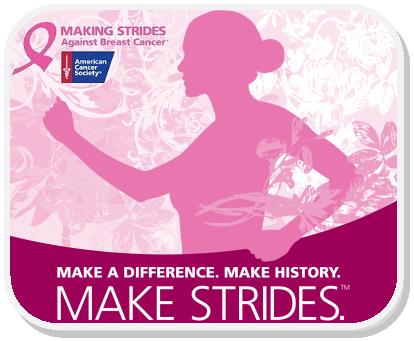 October 14, 2016 ( Tempe, AZ) – Phoenix personal injury attorneys and legal team members at Lerner and Rowe give back through $1,500 donation to Team Right Toyota in support of the Making Strides Phoenix event Saturday, October 22nd at Tempe Beach Park. Donations like the law firm's will be used to fund groundbreaking breast cancer research as well as help provide free information and supportive services to those diagnosed with breast cancer. 24/7 counseling, emotional and physical support, transportation assistance and short-term housing accommodations are just a few ways that America Cancer Society Making Strides Against Breast Cancer walks make a difference in the fight against breast cancer.
"Breast cancer is a disease that touches the lives of many personally and/or professionally. For me, it was my mom; she is a breast cancer survivor," said Phoenix personal injury attorney Kevin Rowe. "Fortunately, organizations such as the America Cancer Society are dedicated to eliminating breast cancer and supporting those suffering from the disease. Our law firm is pleased to join the noble fight against breast cancer and support the efforts of those who are taking strides to make a difference,"
Connect with Making Strides Phoenix today at facebook.com/MakingStridesPhoenix to learn how the American Cancer Society is locally fighting to save lives and celebrate life.
More About Lerner and Rowe
For additional information about Lerner and Rowe's Glendale personal injury attorneys call (602) 977-1900. To learn more about Lerner and Rowe Law Group, visit lernerandrowelawgroup.com or call (602) 667-7777.
To connect with the law firm socially, follow Lerner and Rowe on Twitter, or become a fan of their Facebook page. Also visit lernerandrowegivesback.com to learn more about the community services that the lawyers and legal support team of Lerner and Rowe actively support.
###