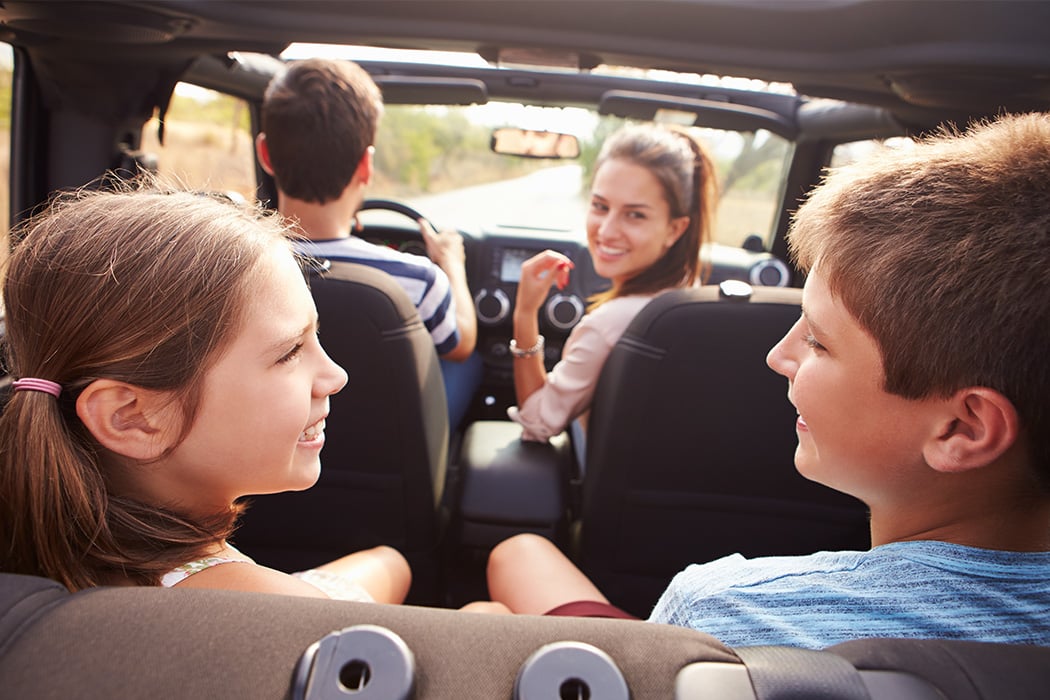 Family vacations can be a great opportunity to spend some quality time together, but driving to and from your destination can sometimes be a challenge. It's easy to get distracted driving when the kids need attention from the backseat, your cell phone is buzzing or you're suddenly not sure of which exit to take.
The Phoenix car accident attorneys at Lerner and Rowe want to help keep your attention on the road so you can reach your destination safely. Our board certified personal injury attorneys have handled many distracted driving cases and offer the following tips:
Plan Ahead for Your Kids
Keep snacks, drinks, and entertainment items within easy reach of kids in the backseat. That way, you won't be fielding requests for items every few minutes and be tempted to try to reach back for something while you're driving. If they do need something, wait until the nearest exit and pull over.
Prepare What You'll Need
Also prepare what you'll need in advance, including plugging directions into your GPS or other device. Put your sunglasses and any other items you may need within easy reach, and make any adjustments needed to the seats, mirrors, climate controls, and sound system before you get started.
Secure Loose Items
Check to make sure everything is secure before you get started. An item that drops to the floor on your road trip can distract you, and attempts to reach down and retrieve it while you're still driving are dangerous.
Eliminate Electronic Distractions
Don't use your cell phone while you're driving. This is a good policy to follow anywhere, but particularly in states or communities with cell phone laws. In Tempe, for example, you can be fined if you have a phone in your hand and are driving erratically.
Enlist the Help of Another Adult
If you're traveling with another adult, enlist his or her help. Passengers can tend to zone out or fall asleep on longer drives, so make sure to ask them to serve as another set of eyes and hands.
If you've been injured in a car accident and are looking for the best attorneys in Arizona, contact Lerner and Lowe at 602-977-1900. Our Phoenix car accident attorneys offer free consultations to help you decide whether to pursue legal action.