Lerner and Rowe remember the Heroes of 9/11 by becoming the $15K Title Sponsor for MAM's 7th annual Freedom Breakfast.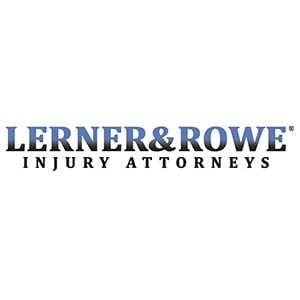 FOR IMMEDIATE RELEASE
CONTACT:
Kevin Rowe, Esq.
Lerner and Rowe, P.C.
602-977-1900
[email protected]
PHOENIX (July 24, 2020)–Lerner and Rowe is thrilled to support Arizona military service members and their families as the $15K Medal of Honor (Title Sponsor) of Military Assistance Mission's (MAM) seventh annual 9/11 Freedom Breakfast! For 2020, the breakfast is going virtual for a half-hour televised never forget special airing on 3TV.
During the telecast, local military heroes and celebrities will share stories of service, family, and personal sacrifices that will inspire and pay tribute to the transformative events of 9/11. Viewers will also get to hear first-hand recountings from Army combat veteran and former Green Beret Roman Rozelle and NASA Astronaut Frank Culbertson. Arizona Diamondbacks All-Star Luis "Gonzo" Gonzalez will also speak about suspending the World Series after 9/11 and now pausing pro sports because of the COVID-19 pandemic.
"In a world that currently faces uncertain times, it is a kind of comfort to know that there are people who support you and appreciate your dedication and personal sacrifices. This is why I became a member of MAM's board of directors. I wanted our foundation to take an active role in supporting MAM's efforts that offer assistance and recognition to retired and active duty service members who frequently put their lives out on the line, protecting us from harm," stated attorney Kevin Rowe, founder of the Lerner and Rowe Gives Back foundation. "We will never forget our heroes and invite anyone who wants to join us in supporting Arizona military families to make a donation online now. Any dollar amount will be greatly appreciated."
For more information about the virtual 9/11 Freedom Breakfast Never Forget Special and to make a financial donation, visit AZMAM.org/Freedom.
More and Lerner and Rowe
Lerner and Rowe Injury Attorneys is a powerhouse law firm in representing personal injury clients. Attorneys Glen Lerner and Kevin Rowe have grown their law firm into one of the largest personal injury firms in the country, with over 50 attorneys and nearly 400 support employees located in Arizona, Nevada, California, Washington, Oregon, Illinois, Indiana, New Mexico, and Tennessee. The law firm's continuous exalted levels of success can be attributed to the high levels of respect and dignity shown to victims and family members hurt in an accident.
For those injured outside one of the previously listed states, Lerner and Rowe has an established network of attorneys across the country, ready to help. The firm takes pride in nourishing these relationships as they know a personal injury attorney can make all the difference in obtaining fair compensation for the pain and suffering inflicted upon the victims of tortious conduct.
For more information about Lerner and Rowe Injury Attorneys in Phoenix, please call 602-977-1900. To connect with the law firm socially, follow Lerner and Rowe on Twitter, or become a fan of its Facebook page. Also, visit lernerandrowegivesback.com to learn more about the many other community services that the lawyers and legal support team of Lerner and Rowe actively support.
###