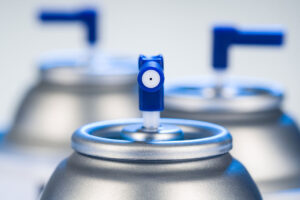 Your home is your sanctuary, but it may not be as safe as you think. According to our Bullhead City personal injury lawyers, danger could be lurking behind some common household items.
5 Products to Remove from Your Home
1. Rust-Oleum® LeakSeal® Flexible Rubber Coating is a multi-purpose sealant that can be bought at most well-known retailers and can used on a variety surfaces. However, it has also been tied to severe burns to head, face, body, arms, legs and internal injuries to lungs, and other physical and emotional injuries and scarring.
2. Air fresheners are promoted as a convenient way to eliminate offensive odors, but the truth isn't so pleasant. A study by the Natural Resources Defense Council discovered that even air fresheners labeled as "all-natural" contain chemicals which have been known to interfere with hormone levels, possibly causing developmental and reproductive problems.
3. It's ironic that keeping your house clean can actually increase health risk. Commercial products such as oven cleaners, bathroom cleaners and furniture polish are loaded with ammonia, lye, sulfuric acid and other caustic ingredients that can result in serious internal and external injuries. DIY natural cleaning products are safer and less expensive.
4. What's inside of mothballs is even nastier than their smell. The pungent insecticides can cause upper respiratory problems and gastrointestinal distress, while one type is a proven carcinogen in animals.
5. Microwave popcorn is a tasty treat, but the same can't be said about diacetyl, a chemical used in artificial butter flavoring. Diacetyl has been linked to a respiratory disease known as "popcorn lung," in which small airways in the lungs become blocked. It's primarily associated with factory workers, but in 2012 a consumer won a $7 million lawsuit against a popcorn manufacturer.
Household Injury? Contact Our Bullhead City Personal Injury Lawyers
Have you or a family member been affected by a common household product? Contact us to see if you might have a case. Our office hours are 8 a.m. – 5 p.m., but if that's not convenient, our Bullhead City personal injury lawyers are accessible 24/7 by calling (928) 923-6777 or through our online Live Chat feature.