Lerner and Rowe Injury Attorneys Tip Off Positive Vibes with 3-on-3 Basketball Tournament at The Courts of Northwest Indiana (NWI)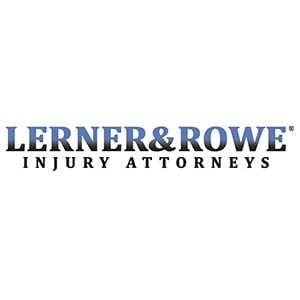 FOR IMMEDIATE RELEASE
CONTACT:
Arianna Baiz, Outreach Director
Lerner and Rowe Injury Attorneys
312-590-2634
[email protected]
Valparaiso, IN (June 12, 2020)–After the easement of COVID-19 restrictions, Lerner and Rowe Injury Attorneys transitions back into their Indiana outreach efforts byhosting a 3-on-3 basketball tournament. Proceeds raised by this team-oriented community event will be used by the law firm's 501c3 nonprofit, Lerner and Rowe Gives Back, to positively impact the local economy. Individuals interested in participating must be at least 18 years of age and older. And, teams will be divided into all men and co-ed divisions with the games to take place on Saturday, August 1, 2020 from 9:00 a.m. to 3:00 p.m. at The Courts of NWI (127 East US Highway 6, Valparaiso, IN 46383). A $1,000 cash prize will be awarded to the winning team of each division at the end of the tournament.
Participants and guests can expect to see some of their favorite vendors and food trucks from local businesses around the region. Other highlights include music, popcorn, and small games/activities for kids.
Precautionary measures will take place to ensure the health and safety of all participants, spectators, and vendors. Including, but not limited to: temperature checks of players, extra sanitation of equipment in between games, and hand sanitation stations located throughout the venue. Vendors will also be spread apart to encourage social distancing. Along with food vendors being located outdoors.
Team fees are $200. Vendor/food vendor fees are $100. Businesses that decide to register as both a team and a vendor can save $50 by paying only $250 to sign-up.
"Our 3-on-3 tournament was created to raise funds to help the local economy, foster positive social interaction by playing together on and off the court, as well as giving our team and community neighbors the chance to reconnect after months of isolation. I also have a soft spot for the sport as basketball was invented in my home state of Massachusetts, even though it is known for having originated in Indiana," said attorney Glen Lerner.
Anyone interested in registering for the event as either a team, vendor, or food vendor should contact Arianna Baiz by email at [email protected] or by phone at 312-590-2634, so that she can provide registration packets as needed.
More and Lerner and Rowe
Lerner and Rowe Injury Attorneys is a powerhouse law firm in representing personal injury clients. Attorneys Glen Lerner and Kevin Rowe have grown their law firm into one of the largest personal injury firms in the country, with over 50 attorneys and nearly 400 support employees located in Indiana, Illinois, Arizona, Nevada, California, Washington, Oregon, New Mexico, and Tennessee. The law firm's continuous exalted levels of success can be attributed to the high levels of respect and dignity shown to victims and family members hurt in an accident.
For those injured outside one of the previously listed states, Lerner and Rowe has an established network of attorneys across the country, ready to help. The firm takes pride in nourishing these relationships as they know a personal injury attorney can make all the difference in obtaining fair compensation for the pain and suffering inflicted upon the victims of tortious conduct.
For more information about Lerner and Rowe Injury Attorneys in Merrillville, please call 708-222-2222. To connect with the law firm socially, follow Lerner and Rowe on Twitter and Instagram, or become a fan of its Facebook page. Also, visit lernerandrowegivesback.com to learn more about the many other community services that the lawyers and legal support team of Lerner and Rowe actively support.
More and The Courts of NWI
The Courts of Northwest Indiana is a 60,000 square-foot, air-conditioned state-of-the-art elite sports complex located in Valparaiso, Indiana. The complex is an indoor year-round facility that has four high school regulation hardwood basketball courts, one championship indoor tennis court with asphalt surface, three batting cages, two volleyball courts, and various gymnastics and cheer programs. The Courts is open to the public and is home to organized youth and adult leagues, tournaments, camps, and junior programs. Birthday parties reservations are also available for those looking for a fun, unique, indoor birthday party facility where kids can run, play, and be loud. Call 219-465-1111, or visit thecourtsofnwi.com to learn more.
###