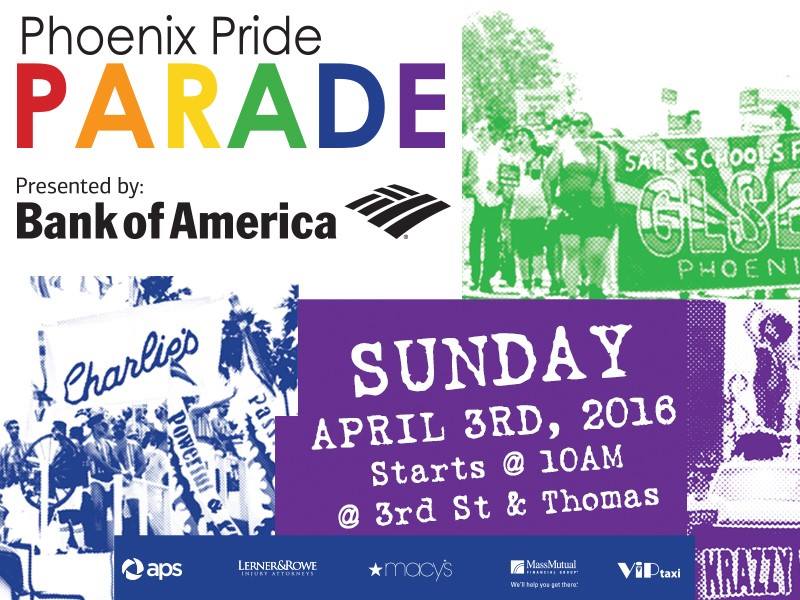 The Phoenix personal injury law offices of Lerner and Rowe celebrate diversity as an official sponsor of the 2016 Phoenix Pride Parade.
(Phoenix, AZ.)
– Lerner and Rowe Injury Attorneys celebrate diversity and acceptance by sponsoring the Phoenix Pride Parade to be held on Sunday, April 4
th
in conjunction with the 2016 Phoenix Pride weekend festival. The law firm designed their own float and will take part in the parade procession that starts at 10 AM on April 4
th
on the corner of 3
rd
Street and Thomas. Funds raised during the festival will directly benefit Phoenix Pride Community Programs that promote harmonious co-existence and offer civil rights educational resources.
"Lerner and Rowe Injury Attorneys are committed to having a positive impact on the communities where we practice. Part of that commitment includes supporting events like the Phoenix Pride Parade that is a catalyst used to raise positive awareness of the Phoenix metropolitan LGBTQ community," said personal injury attorney Kevin Rowe.
The parade is just one of the many spirited events scheduled during the two day festival that celebrates the Phoenix LGBTQ community. For a complete schedule of events and ticket pricing, please go to phoenixpride.org or call 602-27-PRIDE (602-277-7433).
More about Lerner and Rowe
Lerner and Rowe Injury Attorneys diversified the legal services their law offices provide in the spring of 2012 by opening Lerner and Rowe Law Group. The addition of Lerner and Rowe Law Group makes it possible for the firms to now represent clients with personal injury, medical malpractice, criminal and DUI defense, bankruptcy, social security applications and appeals, and real estate related cases, with offices in Phoenix, Mesa, Arrowhead, Glendale, Bullhead City, Yuma, Gilbert and Tucson. For additional information about Lerner and Rowe Injury Attorneys, call (602) 977-1900. To learn more about the Lerner and Rowe Law Group, call (602) 667-7777.
To connect with the law firm socially, follow Lerner and Rowe on Twitter, or become a fan of their Facebook page. You may also visit lernerandrowegivesback.com to learn more about the community services that the lawyers and legal support team of Lerner and Rowe actively support.
Media Contact:
Kevin Rowe
Lerner and Rowe, P.C.