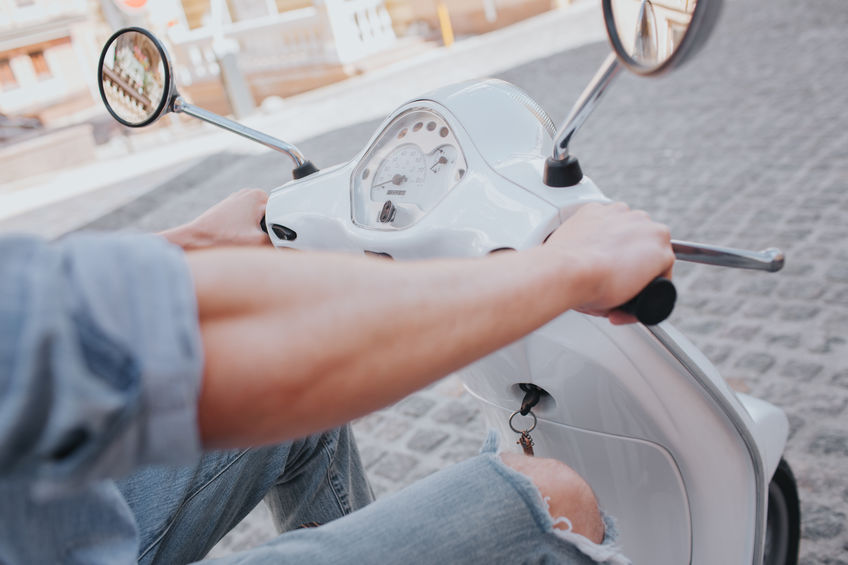 June 17, 2019 is Ride to Work Day! This day is set apart to place awareness on different modes of transportation to and from work, most specifically, on motorcycles. With thousands of motorcycle crashes, injuries, and deaths each year, days like this remind us to share the road and practice safe driving.
Our Tennessee motorcycle lawyer team see far too many life-altering accident cases come into our office. That is why when you or someone you love is injured in an accident, it is important that you find the legal help you need quickly. Reach out to Lerner and Rowe via phone, online, or stop by our office during regular office hours to get started today.
Ride to Work Day
2019 marks the 28th annual celebration of International Ride to Work Day. The day exists to raise awareness for motorcycles, bikes, scooters, and mopeds and to review the facts about rider safety.  
Efficiency
These nontraditional vehicles offer so much to us. Not only are they fun to ride, but they are also efficient. More efficient vehicles save energy, take up less space in parking lots and on the road, and leave a smaller environmental footprint. They also use less gas than cars and trucks, which helps the Earth and your wallet. Also, when it comes to keeping your wallet full, smaller vehicles tend to have less maintenance than a large vehicle with more parts.
Community
Motorcycles, bikes, mopeds, and scooters are used by all ages, occupations, walks of life. Riders tend to build a sense of community around their vehicles. In that way, these vehicles offer even more to society than saving resources. They also add belonging and a reason to socialize.
Part of Ride to Work Day's purpose is to encourage the continued use of these smaller vehicles in people's day to day lives. So, take the day to enjoy a different way to work, or use this opportunity to remember that smaller vehicles share the road with you.
Considerations for Smaller Vehicles
If you want to experience a different way to commute, there are a few things to consider. For instance, you must be able to drive these unusual vehicles well before embarking out on the roads. You can do this by practicing in empty parking lots or even taking a class. Further, if you wish to ride your motorcycle in Tennessee, you must first get your license through the Department of Motor Vehicles.
Once you are ready to head out, keep these two considerations in mind:
Helmets
Tennessee follows the "universal helmet law." This law means that anyone on a  motorcycle, whether they are driving or riding along, must have a proper helmet on. Your helmet should be intended for motorcycle use, and be snug and fit to your head.
Helmets can make all the difference between life and death in many terrible motorcycle accidents. By protecting the head, many injuries can be avoided, like concussions, skull fractures, and traumatic brain injury. If you suffer from one of these injuries, you will need a Tennessee motorcycle lawyer to handle your personal injury case. So, if necessary, remember to call Lerner and Rowe to get the legal representation you need to seek the compensation you deserve.
DUI
Driving under the influence of alcohol or drugs is extremely dangerous. In Tennessee, it is illegal to operate a motorcycle with a Blood Alcohol Content (BAC) level of 0.08% or higher. If anyone is pulled over for driving recklessly and is found to have a BAC of that number or higher, the driver can face anything from fines to jail time.
Needless to say, driving drunk is extremely dangerous for the driver and for anyone sharing the road with that driver. If you are out drinking, plan another way home through a friend or rideshare app. That way, even if you have just a bit too much, you and those around you are safe.
Driver's Awareness
Above all, Ride to Work Day is about reminding drivers of cars and trucks that they are not alone on the roads. If you drive a car or truck, keep these tips in mind on June 17, and every day after.
Check your blind spots – twice. Small vehicles are so small that they may have been in your blind spot the entire travel distance that you were looking. So, before making your move, double check that the spot you want is empty.
Remember speeds. Motorcycles especially tend to zip past you. If you see one coming, let them pass. Never try to cut anyone off.
Give them space. If a large group of motorcyclists is sharing the road, be mindful of their group size. Motorcycles often ride in formation, and they will remain out of your way.
Expect the unexpected. Unfortunately, some riders are not as responsible as they should be. Be on the lookout for reckless and negligent driving, in both bikes and other cars and trucks like.
Call Lerner and Rowe. If you suffer an injury in an accident, you know just who to call. Our Tennessee motorcycle lawyers are ready to fight for your case and win you the compensation you deserve.
The number of motorcycle, bike, scooter, and moped accidents on Tennessee roads is much too high. By following best driving practices, and recognizing days like Ride to Work Day, we can make our roads a safer place.
Lerner and Rowe Injury Attorneys
Lerner and Rowe Injury Attorneys are available to take your calls 24/7. With the help of a Tennessee motorcycle lawyer, you will be able to rest after your accident- instead of handling a personal injury case all by yourself. So, give us a call today or use our LiveChat feature to connect with us immediately.
The information on this blog is for general information purposes only. Nothing herein should be taken as legal advice for any individual case or situation. This information is not intended to create, and receipt or viewing does not constitute, an attorney-client relationship.