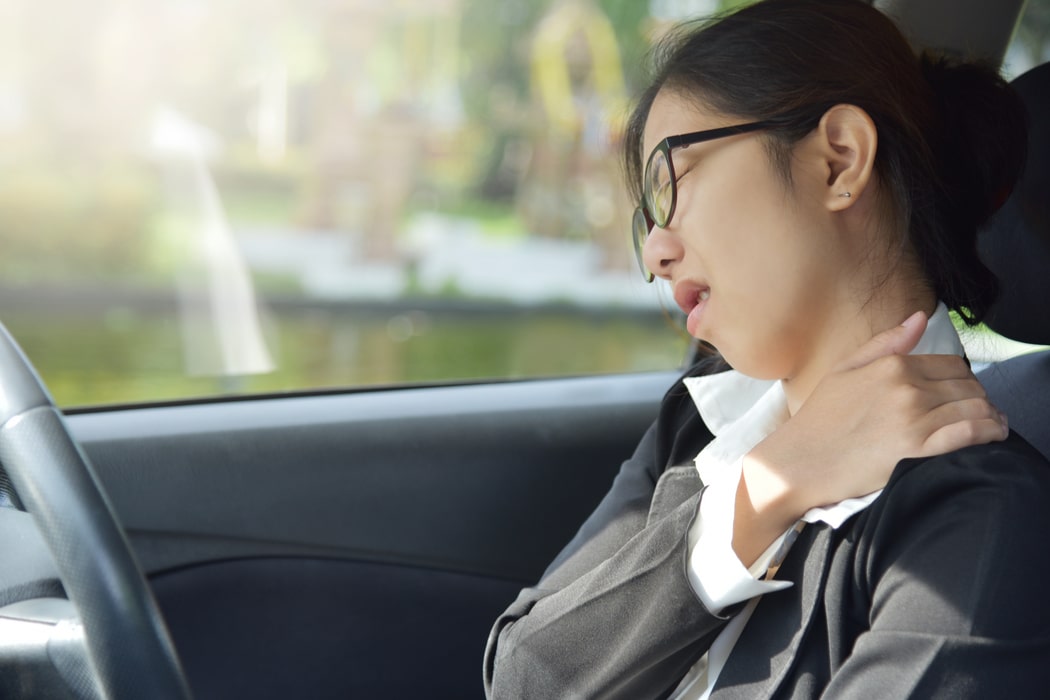 New Mexico pain and suffering legal cases are often filed to help accident victims recover money for medical expenses, lost wages, and more. The idea is to make a person as "whole" as possible after they sustained harm because of someone else's actions or negligent inaction.
In this blog, the personal injury lawyers at Lerner & Rowe Injury Attorneys in Albuquerque explain when you can get pain and suffering compensation in New Mexico.
What Types of Pain Can a Person Suffer From an Accident?
Physical pain is a very serious and unfortunately common occurrence. There are two main categories of physical pain: acute and chronic.
Acute pain is often the result of tissue damage from an injury. It's usually a symptom of a specific injury. This type of pain often improves fairly rapidly, depending on the severity of the injury.
Chronic pain, on the other hand, can last for weeks, months, years, or a lifetime. It can be debilitating, and sometimes people who have chronic pain become dependent on prescription pain medications. This type of pain can affect almost every aspect of your life and have a profound impact on your ability to participate in many of life's daily activities.
What are Some Other Common Types of Damages You May Incur After an Accident?
You may experience one or more of the following if you've suffered injuries in an accident:
Mental and Emotional Pain and Suffering
Also known as mental anguish, this type of emotional pain can result from physical pain. You may feel depressed or anxious as you deal with pain and limitations. If you have scars or other visible signs of injury, you may feel self-conscious. You may also continue to relive the accident in your mind as a symptom of post-traumatic stress disorder.
Loss of Enjoyment of Life
Injuries can cause pain and limitations that make it difficult for you to enjoy your life in the same way as you were able to before the accident. For example, the active vacations you took with your family may become a thing of the past, and you may not be able to play with your children or grandchildren as easily.
Lost Earnings
If your injuries limit your physical abilities or you need time and medical treatment such as surgeries or physical therapy to recover, you may lose a good deal of time – and earnings – at work. When you're able to return, you may find that your abilities are limited, and you earn less than before. Your earnings not only include your wages but also your benefits, retirement funds and Social Security benefits.
Expenses Associated with Medical Treatment
Medical costs can be enormous, and they can continue for years or throughout your life. These can include expenses related to visits to the doctor, physical therapy sessions, surgeries, medications, and more. If you're exploring a possible legal claim, the damages you seek should include not only the medical expenses you've already had to pay but also ones you expect to incur in the future.
How to Receive Help for Your New Mexico Pain and Suffering
New Mexico pain and suffering can have a huge impact on your quality of life as well as your finances. While nothing can truly compensate you for your injuries and anguish, you may be able to file a legal claim if you suffered injury because of someone else's negligence. Call Lerner and Rowe Injury Attorneys in Albuquerque at 844-977-1900 for help. Our office hours are 8:00 a.m. to 5:00 p.m., Monday through Friday, but we're available 24/7 to take your call. We also offer an online LiveChat for your convenience. You can also get in touch with us via our online contact form.
The information on this blog is for general information purposes only. Nothing herein should be taken as legal advice for any individual case or situation. This information is not intended to create, and receipt or viewing does not constitute, an attorney-client relationship.