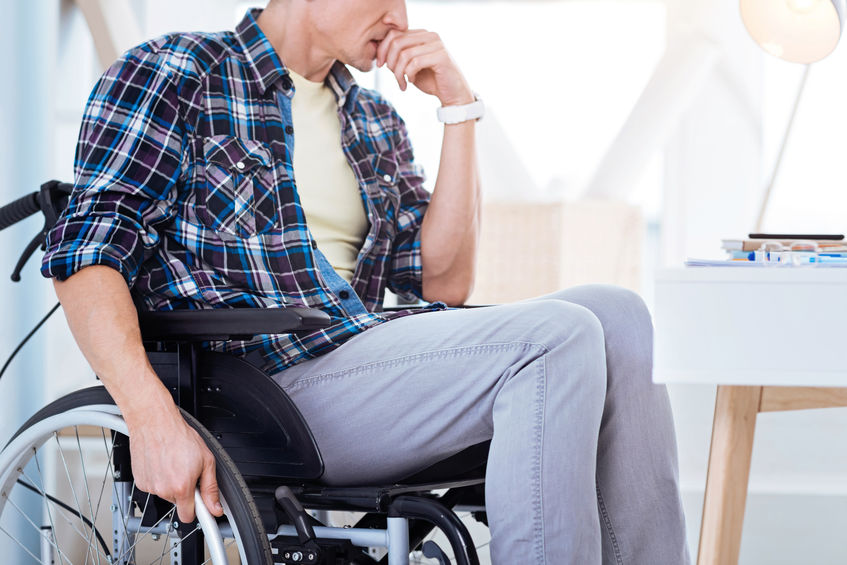 Paralysis, either partial or complete, can be caused as the result of a car accident. The victim will need an attorney who specializes in paralysis because of the tremendous costs related to the extensive medical care needed in treating victims. Contact an Albuquerque paralysis injury lawyer today for more info.
The victim's ability to move around and live independently all depends on the type and severity of the paralysis suffered in their accident. Some people will need help for the duration of their life in the form of another person assisting them on a daily basis, a wheelchair, catheter, feeding tubes, a specially equipped vehicle, medical equipment like lifts, etc. Paralysis is a major life-altering condition, one that is physically, emotionally and financially draining, not just for the victim, but their family as well.
Lerner and Rowe's Albuquerque paralysis injury lawyers are highly experienced in representing clients with paralysis injuries. We are prepared to fight aggressively on your behalf. We also want to eliminate the financial stress associated with the huge medical bills that will likely come while you're receiving treatment for your paralysis injury.
What to Do Once Paralyzed in an Accident
In an accident that results in some type of spinal cord injury or paralysis? You should definitely hire an experienced Albuquerque paralysis injury lawyer.
Trying to deal with the enormous life changes that come from a major spinal injury can take a huge emotional toll. You shouldn't have to bear this burden alone. An experienced paralysis attorney will work quickly to get you the compensation you need. They can also help estimate the costs to cover immediate medical bills and potential long term care.
Albuquerque Paralysis Injury Lawyer Consultations
Paralysis affects people in all age groups. Newborns, children, adolescents and adults are all possible victims of spinal cord injuries, which can end up paralyzing them. Paralyzed as a result of the negligent acts of another? Connect with a Lerner and Rowe paralysis injury lawyer. We have extensive experience representing victims of brain and also spinal cord injuries.
The legal team at Lerner and Rowe will:
Examine your case in depth
Estimate the realistic costs you are facing in the immediate future and for a lifetime
Fight hard to see that you get what you need financially
Give us a call to schedule your FREE consult. If you can't come to our office, we will go to your home, hospital, medical treatment facility or office. Lerner and Rowe accepts most negligence and/or medical malpractice cases on contingency, which means you don't owe any legal fees unless and until we win your case!