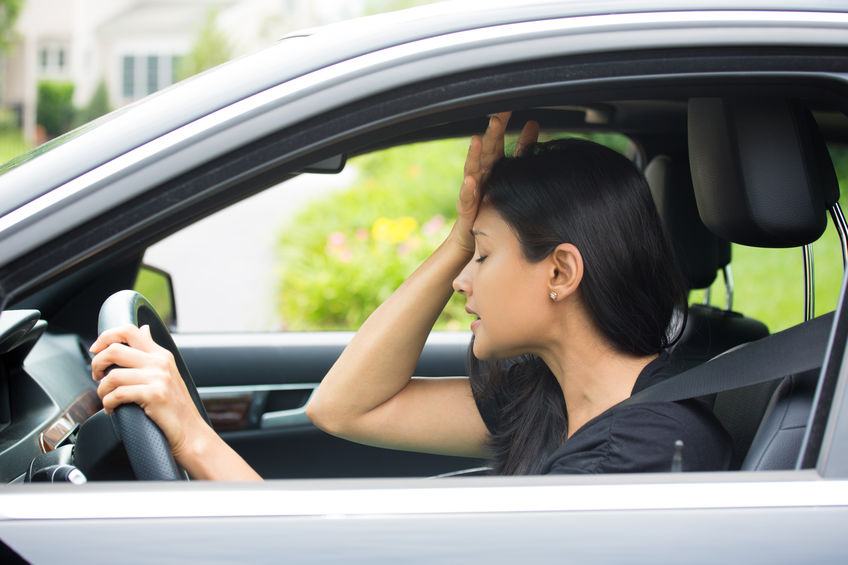 Everyone knows about obvious road hazards: drunk drivers, violating traffic laws, treacherous weather conditions, etc. However, you may not know about the more subtle threats to your well-being while on the road. Lerner and Rowe® Injury Attorneys wants you to become aware of some lesser known road hazards you should be aware of.
Emotions
While you may focus on how other drivers behave, your own emotions play a crucial part in the decisions you make while on the road. The type of emotion usually doesn't matter. Sadness, anger, happiness, and all other emotions have the potential to distract you from the road.

Maybe you received some bad news. Maybe you're upset because you were in a fight with your significant other. Perhaps you got a raise at work, or maybe you're going to a celebration. Or you're just running late. No matter the circumstances, such events come with equally as impactful emotions. Gauge your reactions and control yourself before you get behind the wheel and on Yuma roads.

Avoid engaging in road rage! Maybe someone cut you off or flipped you the bird. It's rude, we know, and not everyone on Yuma roads are the most courteous drivers. What is even worse is if you reciprocate such behavior. Don't speed up or yell back at them. Just ignore them and try to calm down. You don't want to escalate the situation to the point of getting injured.

Before you get behind the wheel, calm yourself down. Helpful strategies such as subtracting intervals of seven backwards from 100 can shift your focus and help your emotions stabilize. Take deep breaths, and focus on the present moment. Once you're clear headed, you can drive your vehicle.If you experience emotional distraction while driving, the best course of action is to pull over and try to calm down.

If you are hurt in a wreck due to an overly emotional driver, then contact our Yuma car accident lawyers. You may be entitled to compensation for their reckless behavior!
Migraines
Minor headaches and even some migraines may not interfere with your driving ability. However, if severe enough, migraines can impair you and prevent you from driving. Symptoms of migraines include:

Sensitivity to light or sound
Vertigo
Slow reflexes
Distortion or almost complete loss of vision
Experiencing bright auras or spots
Nausea or vomiting
Potential paralysis
Such symptoms make driving with a migraine quite hazardous, both for yourself and for others. Luckily, about one-third of all people that suffer from migraines can tell when one is about to happen. If you are in that camp, heed the warning signs and stay off the road.

If your migraines generally aren't severe, you should be safe to drive. Check with your doctor and evaluate how seriously migraines interfere with your driving ability. Also, make sure the medications you take don't have undesirable side effects.

Your medications may make you nauseous or drowsy while on the road, and these effects alone could distract you and lead to poor judgment and possibly severe injury.

Were you struck and injured by driver with a migraine who was unsafely operating a vehicle? Contact our Yuma legal team immediately for a free consultation to go over your options.

Vehicle Defects
Vehicle defects are the last thing you should worry about. However, they are possible, and in recent news, even prevalent. But there are some things you can do to make sure you don't suffer injuries from a defective part.

First, check for recalls online. Certain sites allow you to enter your VIN number, and voilà, you can see right away if your vehicle has a recall. If your vehicle does have a recall, visit your nearest Yuma car dealership to have the defective part replaced right away.

Chances are, however, that you'll also receive a letter in your mail. Or, if you own a Toyota, you may receive such news in person, on your very doorstep.

Most importantly, if you do suffer a defective part-related injury during a car accident, our Yuma personal injury lawyers are just one call away!
Injured by a Road Hazard in Yuma?
If you or a loved one suffers an injury from any of the above road hazards, contact Lerner and Rowe Injury Attorneys right away! Our experienced lawyers know the law like the backs of their hands, and they know how to get you the compensation you deserve.

Stop by during our office hours, which are Monday – Friday, from 8:00 a.m. to 5:00 p.m. Or, give us a call at 844-977-1900. You can also feel free to contact us via the web and check out our awesome LiveChat feature. Consultations are free, and we don't collect any money until we win your case. So don't wait; call Lerner and Rowe today!
The information on this blog is for general information purposes only. Nothing herein should be taken as legal advice for any individual case or situation. This information is not intended to create, and receipt or viewing does not constitute, an attorney-client relationship.