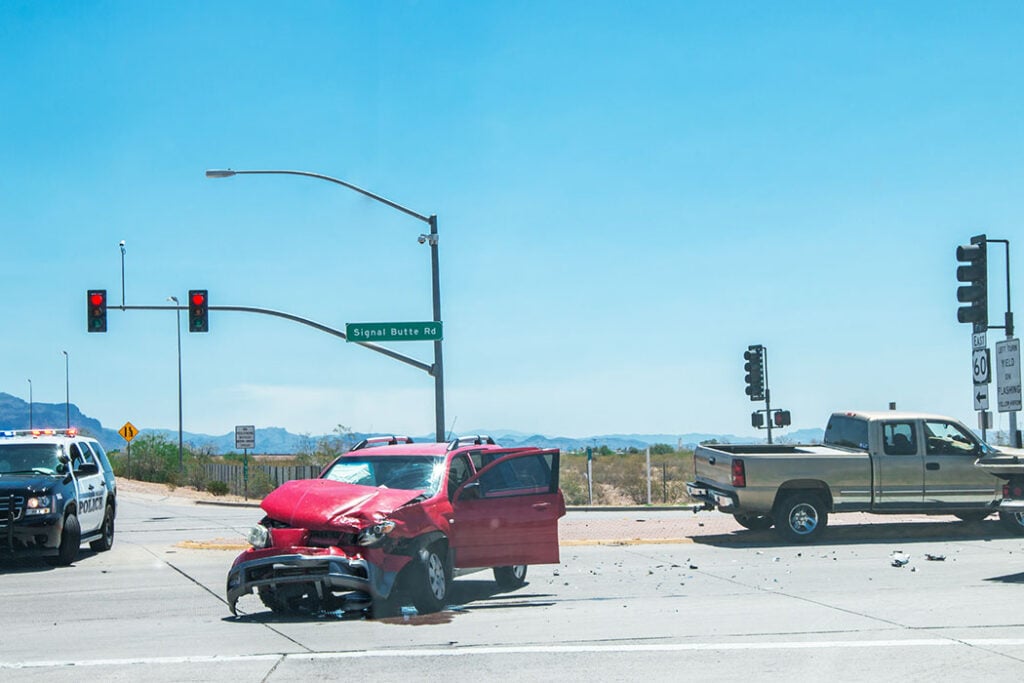 Arizona certainly has its fair share of traffic. After all, our weather is nearly perfect throughout the entire year. This means people are out and about, driving from one place to another at quite the high frequency. However, some days are more dangerous than others. If you are involved in an auto accident in Arizona, reach out to our Phoenix accident attorney for assistance. We will zealously advocate on your behalf while you recuperate from your injuries.
Most Dangerous Travel Days in Arizona
The Auto Insurance Center reviewed five years' worth of National Highway Traffic Safety Administration (NHTSA) accident reports to figure out when most accidents occur. The most dangerous travel days are on or around the major holidays. In particular, July 4, the Labor Day weekend and New Year's Eve/Day are particularly dangerous. This heightened element of danger is due to the fact that people take off from work for the holidays and hit the road to visit relatives, enjoy Arizona's beautiful landscape and travel to other locales.
The July 4th holiday is especially dangerous. In general, more people are on the roads in the summer months. It is not only Arizonans who are traversing the Grand Canyon state's roads. There are plenty of people from other parts of the country that take time off in the summer to explore the southwest and beyond. If you hit the road for the July 4th holiday, try to travel early in the morning when visibility is clear and traffic is comparably light.
Summer
The period of time between Memorial Day and Labor Day represents summer vacation for high school and college students. Many of these youngsters have licenses. These inexperienced drivers make the roads that much more dangerous for everyone. Some refer to the time period in which these young drivers hit the road as the "100 deadliest days" as teens are out and about, driving just about everywhere from May through August. If you are planning a trip during these months, be especially mindful of your positioning on the road, your speed and the vehicles around you.
The Christmas and New Year's Eve/Day holidays are also extremely dangerous for travelers. People are off from work and imbibing copious amounts of alcohol. Many drive drunk, high or buzzed. An incredible 45 fatalities related to alcohol-impaired driving occurs each day during the Christmas period. This figure jumps to 54 per day during the New Year's holiday.
Our Phoenix Accident Attorney is on Your Side
There is a good chance you will have to drive on one of the more dangerous travel days. After all, most people don't stay at home on holidays and other important occasions. If you endure any sort of accident while traveling in Arizona, do not hesitate to reach out to a Phoenix accident attorney at Lerner and Rowe Injury Attorneys for assistance. Our office hours are 8 a.m. to 5 p.m. yet we are available around the clock. Give us a call at (602) 977-1900 to get the ball rolling on your case.