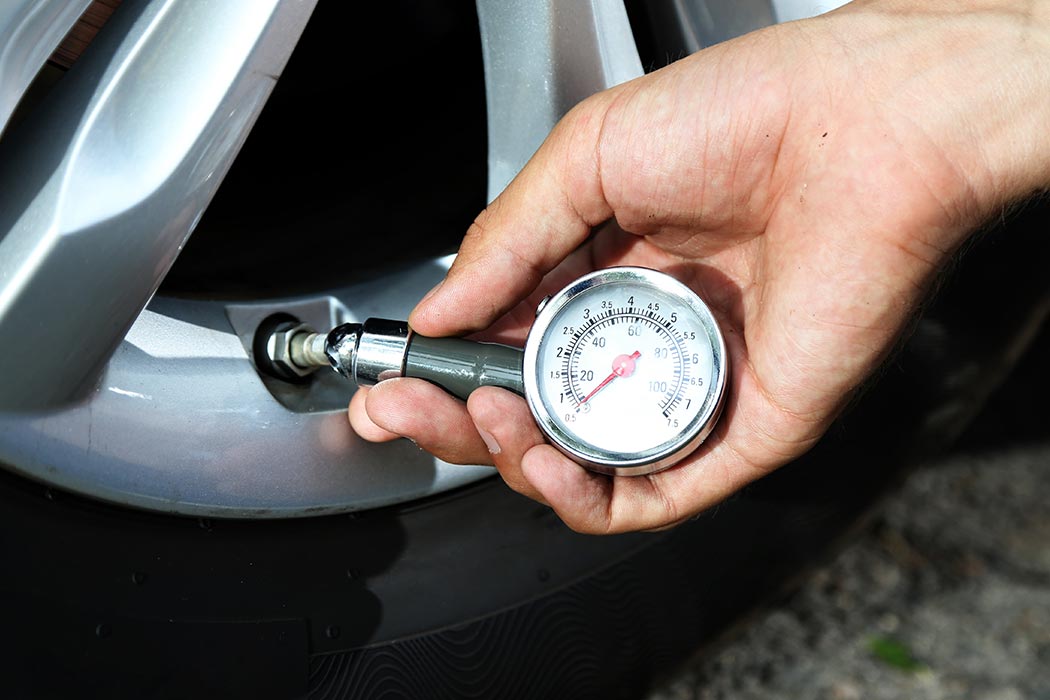 With Thanksgiving just around the corner, many of you are gearing up for family get-togethers that might include travel plans. Before you hit the highway, make sure your vehicle is road ready with basic tire maintenance. Your life is literally riding on your tires, because they're what safely keep you on the road and can help you avoid a crash. Perform a holiday travel tire safety check to make sure ready for peak performance.
Bad Tires Lead to Bad Trouble
Thanksgiving is one of the busiest holiday travel times of the year and increased motorists means an increased likelihood of having an accident. The National Highway Traffic Safety Administration (NHTSA) estimates that tire failure, most commonly due to bald or worn tires and under-inflated tires, causes approximately 11,000 of these accidents yearly. Worn and under-inflated tires not only increase stress on your tires. These type of tires can also cause sluggish handling and increase your stopping distance, which may lead to an accident.
Tire Maintenance Equals Safer Tires
The most important part of tire maintenance is maintaining proper inflation. A study by the NHTSA determined that vehicles with under-inflated tires were three more likely to have a tire-related accident than those with properly inflated tires.
To reduce your accident risk, follow the manufacturer's recommended tire pressure, which is stated in PSI and located on the sidewall of your tires. Keep a tire pressure gauge in your vehicle to check this pressure at least monthly. Take appropriate action if your vehicle is equipped with a tire pressure monitoring system and sends you a warning. Also, periodically check tires for wear and monitor the tread to know when replacement is needed. You'll find more tire safety information at NHTSA's SaferCar.gov.
Hire a Yuma Personal Injury Attorney
Even after performing a detailed holiday travel tire safety check, you may still find yourself in a car accident. At Lerner & Rowe, our team of caring and experienced personal injury attorneys in Yuma is here to help you deal with the unpleasant aftermath of an accident 24/7. Contact us at (928) 344-6200 or online for a free consultation and to learn how we can help you get the compensation you deserve.