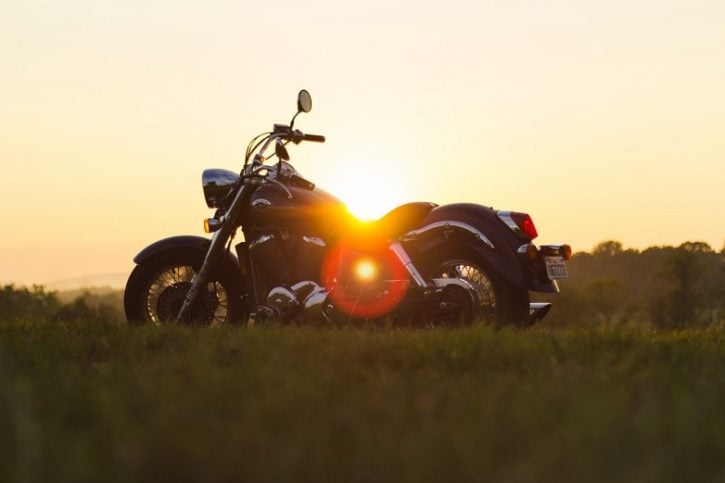 Summer and fall are two of the best times of year for motorcycle lovers to roll their bikes out of storage, polished them up, and take them out for long and short rides here and there.
Illinois offers motorcyclists an abundance of beautiful roads to enjoy the exhilaration of riding.
Here are our some of our Chicago motorcycle lawyers' top picks:
Elizabeth Scales Road, Elizabeth
This 12-miles of road is one of the best routes Illinois has to offer. The road is located off Highway 20 in Elizabeth. The road surface is smooth, with lots of sweeping corners. The scenery is gorgeous along this route, with farms, rolling hills, and incredible vistas.
Great River Road, Alton
This smooth road offers easy sweeping curves, but not too many twisted ones. There are many side roads off of this road for those "twisty" enthusiasts. The Mississippi River runs along one side of Great River Road, with all kinds of gorgeous scenery running along the other side, like farms, caves, bluffs, and wetlands.
Shawnee National Forest, Carbondale
The Shawnee National Forest provides a magnificent ride, offering waterfalls, bluffs, lakes, caves, and cypress swamps. The area, referred to as the Illinois Ozarks, offers riders hilly roads with lots of twist and turns.
Rock River Run, Rockford
This two-lane road runs from Rockford to Dixon and provides riders with the experience of a small Midwestern town. Riders will be traveling alongside Rock River, which offers sections of ravines and other rock formations. There is even a statue of Chief Blackhawk sitting high on a bluff, overlooking the river.
Scenic Ridge Route, Savanna
The Scenic Ridge Route offers 19 miles of smooth road surface and lots of sweeping corners. The route begins at the Mississippi Palisades State Park and ends a couple miles shy of Elizabeth. Along the way, you will enjoy the farms, rolling hills, and stunning vista views.
Drive Safe
Motorcycle riders know how important it is to drive defensively since other vehicle drivers often fail to "see" motorcycles on the road. If you are injured in a motor bike collision, our Chicago motorcycle lawyers are available to discuss your case and go over what legal options you may have. Contact us today! We answer our phones at 844-977-1900 24/7. You can also contact us through our online form and our LiveChat service.
The information on this blog is for general information purposes only. Nothing herein should be taken as legal advice for any individual case or situation. This information is not intended to create, and receipt or viewing does not constitute, an attorney-client relationship.