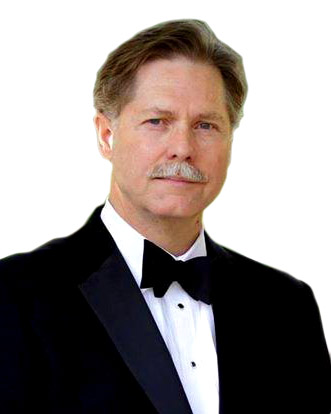 About Alan Hock
Alan Richard Hock is proud to be a fourth generation Arizonan. Alan's Great-Grandfather emigrated from Germany in the 1870′s ultimately to settle in Flagstaff, Arizona by 1882. He successfully operated that city's first newsstand for many decades. Alan's Grandfather served in World War One as an aviator in the 32nd Aero Pursuit Squadron (The Indianhead Squardron) and following the "War to end all Wars" went on to a distinguished career in politics and business in Williams, Arizona. Alan's father served in the U.S. Army during the Second World War, attended college on the GI Bill and as a member of the nation's "Greatest Generation" achieved success as a pioneer in the aerospace industry during the industrial boom of the Cold War.Alan is a graduate of the University of Arizona and following family tradition served in the U.S. Air Force during the Vietnam years. After service to the nation he worked as a Stockbroker in Roanoke, Virginia during the 1980's. At the age of forty Alan Hock returned to school and in 1996 was awarded his Juris Doctor by Arizona State University-Sandra Day O'Connor College of Law. Following admission to the State Bar of Arizona Alan served the City of Phoenix as an Assistant City Prosecutor. For his accomplishments Alan received the "Barrister Award" from the Phoenix, Arizona Law Department in 1998.
In 1999 Alan entered private practice to specialize in Criminal Defense. During his years of practice Alan has tried approximately 200 jury trials while representing the accused in virtually all the Superior Courts of Arizona, most of the Courts of limited jurisdiction in Maricopa County, and the U.S. District Court, District of Arizona. In 2007 Alan was appointed a Judge Pro Tempore in Maricopa County Superior Court and has been reappointed annually since. In 2008 Alan was designated a "Criminal Law Specialist" by the State Bar of Arizona-Board of Legal Specialization.
Arizona Criminal Defense Attorney
Alan Hock currently serves as an Independent Contractor Associated with Lerner and Rowe Law Group.
Email: [email protected]
The offices of Lerner and Rowe and their attorneys believe in respecting their customers.
A customer is the most important visitor on our premises, he is not dependent on us. We are dependent on him. He is not an interruption in our work. He is the purpose of it. He is not an outsider in our business. He is part of it. We are not doing him a favor by serving him. He is doing us a favor by giving us an opportunity to do so.