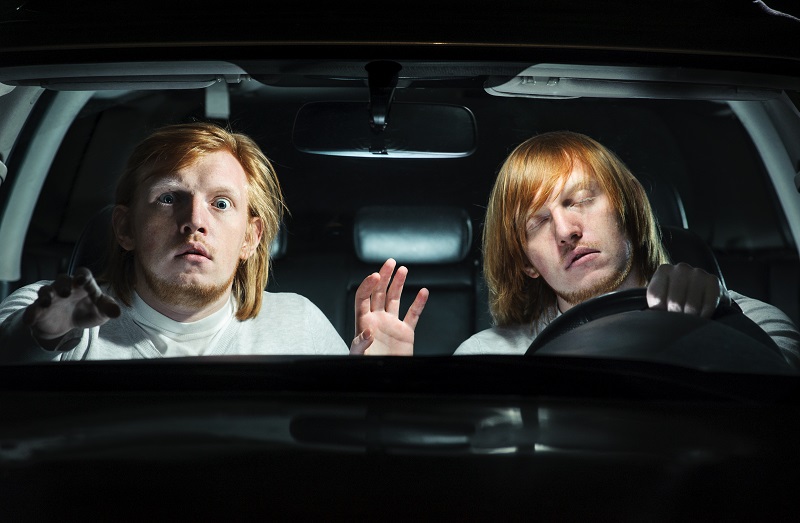 According to the
Arizona Department of Transportation,
fatigue behind the wheel ranks second only to alcohol as a cause of 
motor vehicle accidents
.  Operating a car, truck or motorcycle is a responsibility that calls for your complete and unimpaired concentration.
Stay awake and alert on the road with these tips from our Phoenix personal injury attorneys.
Tips to Stay Awake and Help Avoid a Car Accident
Be prepared. If you have a long drive ahead of you, get plenty of sleep the night before or take a mini-nap.
Don't drive alone. A companion can keep you engaged with conversation and take over when you need some rest.
Avoid sugar. You may get a temporary spike of energy, but when your blood sugar crashes, your alertness goes with it. Stick with healthy snacks like veggies, yogurt and nuts.
Take frequent breaks. Get out of the car and walk around for a couple of minutes. Increased blood circulation refreshes you mentally and physically.
Plan your drive for daytime hours. Your body's natural rhythms are lower during nighttime, which puts you at a disadvantage from the start.
Keep your cool. Warmth intensifies drowsiness, so open a window or turn on the air conditioning.
Stay away from alcohol and medications. Drinking and driving is always a no-no, and there's a good reason why medications come with a warning against driving and operating heavy machinery.
Leave the cruise control off. The less activity you have, the more likely you are to succumb to sleepiness.
Take a nap. Despite your best efforts, you may reach a point where you know you're fighting a losing battle. Pull off the road to a safe, quiet place and take a short nap. A timely arrival is not worth the sacrifice of your health and well-being.
Use these tips before you actually feel sleepy. It's easier to maintain a state of alertness than try to recover once drowsiness takes hold.
Other Drivers Not Making Smart Choices
While you are conscientious about following proper driver safety, the person in the other car may not be so careful. If you are hurt in a car accident in Phoenix, or anywhere else in Arizona,
contact
our personal injury lawyers.
Call us, chat with us or send us a message through an online contact form for a free consultation with our legal support staff and one of our Phoenix personal injury attorneys.