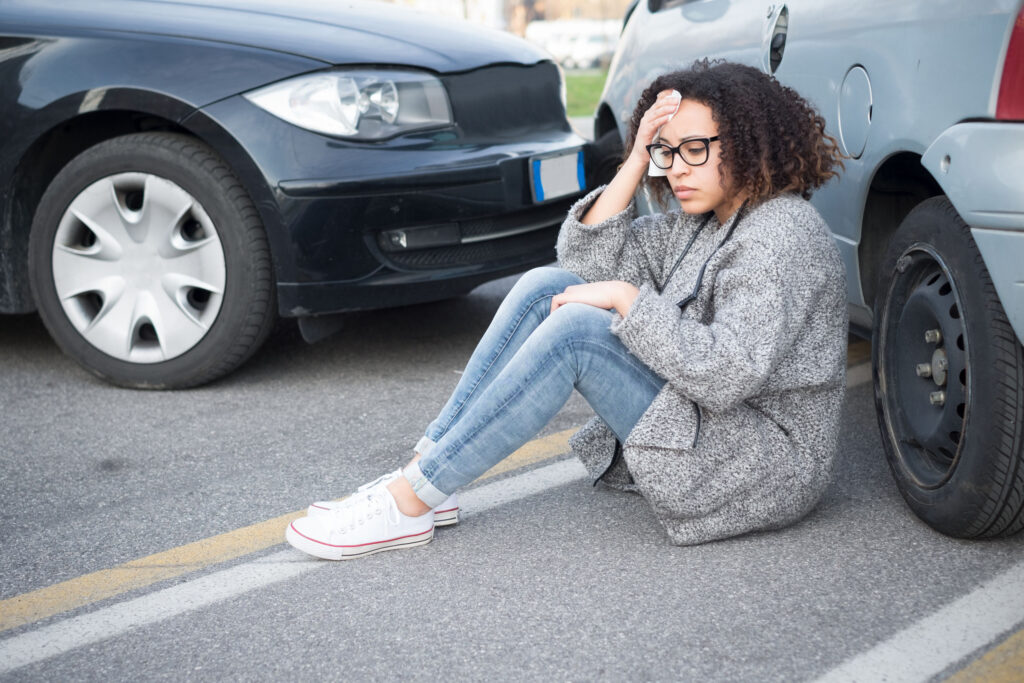 Through no fault of your own, you were injured in a car accident. You weren't the driver, nor were your blocking the driver's view or otherwise distracting them. Yet you were hurt in the accident due to the negligent or reckless actions of one or more drivers. What passenger laws are there to protect you? What are your injured passenger rights?
If you have been the victim of a motor vehicle wreck and were not driving, you need qualified passenger rights lawyers on your side. Why? Insurance companies may try to take advantage of you. At Lerner & Rowe Injury Attorneys, we have the knowledge of local passenger laws and the proven experience you need to maximize your compensation.
---
Passenger Rights to Compensation After a Car Wreck
As a passenger, regardless of whether you were riding with someone you know, a taxi, or a rideshare service, you are entitled to compensation in the case of injury during a car accident. There are several avenues you can follow in order to collect damages.
Third-Party Insurance Claims
You can file a claim with the insurance of any of the involved drivers who were responsible for the accident, including the driver of the vehicle in which you were riding. All drivers are required by law to carry a minimum amount of bodily injury liability (this amount will vary by state). Bodily injury liability can cover medical bills, lost wages, and even legal fees.
However, body injury liability has limits, which may affect how much you are able to collect for damages — especially if other passengers or drivers are also filing their own claims against the same policy.
If the driver of your vehicle was not at fault, you may still be able to collect damages if the driver is covered by personal injury protection (PIP). This type of car insurance covers the driver and any of their passengers, even if the driver is the one at fault. PIP covers many of the same damages as bodily injury liability. In many states, personal injury protection is an optional coverage, so this may not always be a viable option.
MedPay Coverage
If you have exhausted your own health insurance coverage to pay your medical bills in addition to the responsible driver's bodily insurance liability, you may be able to cover your remaining medical expenses using MedPay coverage. MedPay is a type of coverage which covers hospital and doctor expenses in addition to funeral expenses for the policyholder, their passengers, and any family members driving the vehicle. MedPay, like PIP, is an optional coverage in the majority of U.S. states.
Uninsured or Underinsured Motorist Policies
This type of coverage (which is only required in 20 states) kicks in when the driver at fault is either uninsured or underinsured. This insurance protects the policyholder and their passengers, and can reimburse you for medical bills, lost wages, and replacement services stemming from incapacitation.
Filing a Claim Through Your Insurance
It may seem counter intuitive, but even as a passenger, you may be able to file a claim through your own insurance. This will most likely be your last ditch effort for compensation since filing a claim may affect your own insurance rates.
If the driver of the vehicle you were riding in does not have PIP or MedPay and you have exhausted the maximum coverage of the liable driver(s), you can file a claim through your car insurance if you have opted for your own PIP or MedPay coverage. You can also use uninsured or underinsured motorist insurance in case the liable driver is uninsured or underinsured.
---
Passenger Injury Laws
Passenger laws will vary from state to state regarding rights and responsibilities after a car accident. For example, in an at-fault state, injured passengers are required by law to demonstrate if and how a particular driver was responsible for causing an accident through negligence or recklessness.
In no-fault states, on the other hand, there is no burden of proof on the injured passenger as all claims are filed using PIP through their own policies. In such a case, injured passengers would first be covered by the driver of the vehicle's coverage. If the coverage limit of this resource is exceeded, they could then use their own PIP policy.
---
Contact a Passenger Rights Lawyer
No two car accidents are the same, nor are the resulting injuries and damages. The passenger rights lawyers at Lerner & Rowe Injury Attorneys are knowledgeable about local passenger laws and have handled scores of passenger injury cases. Our seasoned and compassionate legal team is available day or night, and we will do everything in our power to get you the maximum compensation for your injuries.
Don't wait around for the insurance companies to deny your claim. Call Lerner & Rowe Injury Attorneys today at 844-977-1900. You can also chat online with one of our representatives, or submit a free case form 24/7. There's no fee unless we win — call us today.