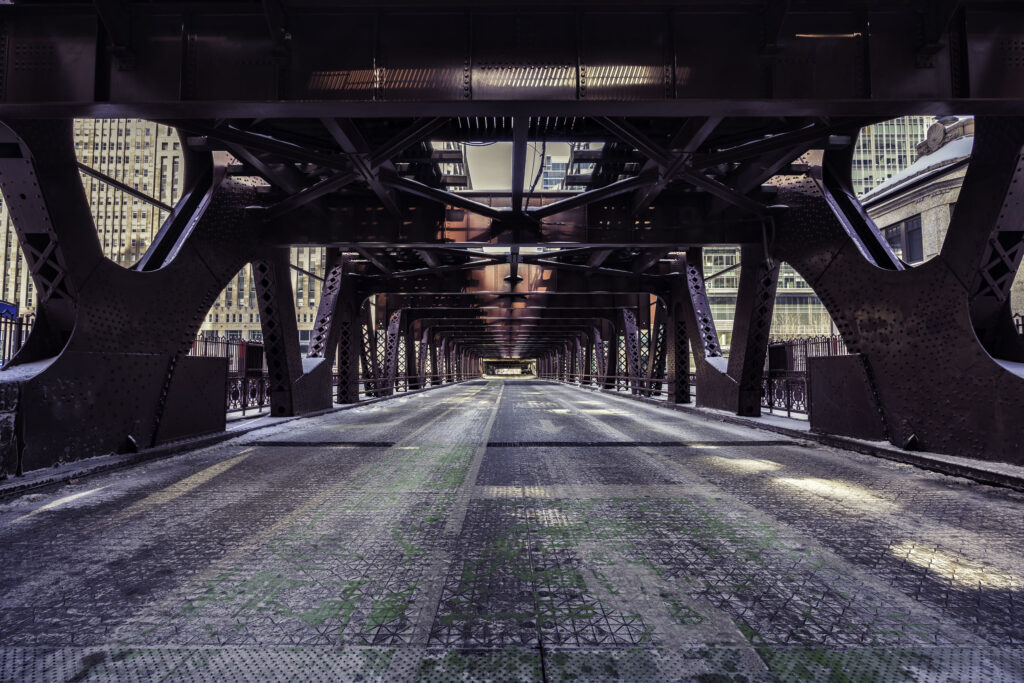 Temperatures are dipping in Chicago, with evenings already falling below freezing temperatures. Colder weather is still to come, making this a great time to prepare your car for winter. Making sure that your car is ready to withstand frigid temperatures and icy roads goes a long way towards helping you avoid traffic accidents. To help you and your passengers stay safe, Lerner and Rowe Injury Attorneys presents a guide on how to prepare your car for winter in Chicago.
Prepare Your Car for Winter in Chicago Checklist
There are many simple things that you can do that will greatly reduce your chances of getting into a winter car accident. In addition to following this checklist, Lerner and Rowe highly recommends following our Chicago winter driving safety tips. Now onto the checklist!
Check Your Tire Pressure Regularly
Declining temperatures are guaranteed to lower your tire pressure. Making sure that your tires are optimally inflated helps increase your car's stability and your ability to control your car. Under-inflated tires increase your stopping distance, especially on icy and snowy roads. As an added bonus, properly inflated tires also increase your car's efficiency, which translates into more miles per gallon. Most major tire stores are happy to check your tire pressure and provide air for free, so there's no reason you shouldn't check your tire pressure several times throughout the winter.
Change to Snow Tires
While all-weather tires are great for many drivers, those that live in hilly Chicago suburbs or people that have rear-wheel drive cars with internal combustion engines should consider changing to winter tires for the season. Winter tires have more grip and traction, which can be essential when roads are filled with ice and slush.
Check Your Fluid Levels
Making sure that your car's fluids are at the right levels and adding winterized versions of fluids is a must for Chicago winter driving. The six key fluids to check are engine oil, coolant (antifreeze), power steering fluid, brake fluid, transmission fluid (for automatic transmission vehicles), and cold weather windshield washer fluid. Some cheaper washer fluids are not meant for winter conditions and may freeze in the tank.
Change Your Windshield Wipers
Chicago winters are brutal on windshield wipers. Getting a new set before winter comes in full force is a smart idea. Fresh wipers will help increase your driving visibility, especially during heavy snow storms. After icy roads, decreased visibility is one of the leading causes of Chicago winter car accidents.
Get a Vehicle Inspection
Automotive care centers like Firestone, Jiffy Lube, and Spiffy offer multipoint car inspections. These inspections are a great way to prepare your car for winter in Chicago. They typically check your car's battery, brakes, steering, suspension, and tires. In addition to tire issues mentioned above, battery and brakes are especially important to check before the winter. These inspections are relatively inexpensive and can identify issues that greatly affect your automotive safety.
Injured in a Chicago Winter Accident? Contact Lerner and Rowe!
Lerner and Rowe Injury Attorneys hopes that you follow this winter checklist. Chicago winters are among the most treacherous in the country and being prepared will help you avoid a potentially catastrophic accident. Should you get into an accident caused by ice, sleet, or snow, our team of compassionate and experienced legal professionals is available to help you 24/7.
You can reach our representatives by phone at 844-977-1900 or through the Internet via LiveChat or secure contact form. Consultations are free and our attorneys have a successful track record of winning the highest compensation possible for our clients. Don't let the insurance companies take advantage of you this winter. Call Lerner and Rowe Injury Attorneys today.
The information on this blog is for general information purposes only. Nothing herein should be taken as legal advice for any individual case or situation. This information is not intended to create, and receipt or viewing does not constitute, an attorney-client relationship.