If you've recently been injured and are considering your legal options, you may be wondering what exactly a personal injury lawsuit is, what kinds of events it covers, and how filing a personal injury claim could possibly improve your life.
Choosing to file any kind of lawsuit is a big decision that shouldn't be made lightly (or without the input of an experienced attorney). In this guide, Lerner and Rowe Injury Attorneys breaks down the information everyone should know about personal injury law.
Simply put, a personal injury lawsuit is a claim filed in a civil court of law against another party such as an individual, business, corporation, or entity whose negligence has caused you significant bodily, psychological, and/or financial harm.
What Are the Types of Personal Injury Cases?
Personal injury law includes a wide array of case types, from premises liability to defective products. Some of the most common personal injury lawsuits are detailed below.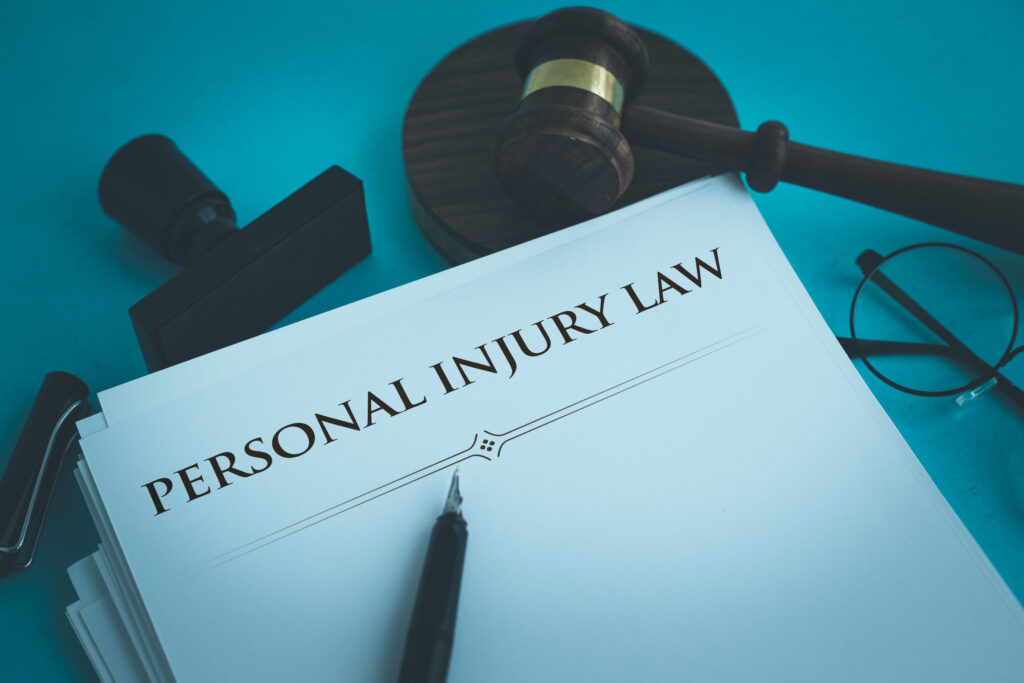 How Much is My Personal Injury Claim Worth?
The compensation you receive after a personal injury lawsuit can vary anywhere from several hundred dollars to multi-million dollar settlements. It all depends on the severity of your injuries, the skill level of your legal representation, and a variety of other circumstances.
It may be helpful to first understand the types of damages that are available in a personal injury lawsuit in order to get a better picture of how much your claim may be worth.
Compensatory Damages
Compensatory damages are the most common types of damages in personal injury lawsuits. These damages seek to compensate the claimant for losses incurred as a result of the injury. These include both economic and non-economic damages.
Economic damages include, but are not limited to:
Medical bills, including past and future bills for ongoing care, rehabilitation and physical therapy, or end-of-life care and funeral expenses in cases of wrongful death.
Lost wages, including time you were unable to work, job loss directly related to the accident/injury, reduced earning ability, and partial or complete disability that results in the loss of your livelihood.
Property loss, including your car and other personal items. You may receive compensation to repair your property, replace it, or reimburse you for its fair market value.
Non-economic damages include, but are not limited to:
Pain and suffering. Understandably, calculating the monetary value of pain and suffering can be complex. Pain and suffering refers to the physical and mental pain and discomfort experienced during and after an accident.
Emotional distress, including anxiety and fear experienced during the accident or injury but also afterwards as well. Many people who are in an accident may struggle with PTSD or panic attacks, in addition to depression.
Loss of enjoyment, such as the inability to engage in daily activities and hobbies due to the injury.
Loss of consortium, referring to the detrimental effects of the injury on the victim's spouse or children. This includes loss of parenting and companionship.
Do I Need a Personal Injury Lawyer?
When you've been injured, your first priority should always be getting the comprehensive medical care you need. Once you've done this, it is advisable to contact a reputable personal injury lawyer to schedule a consultation.
Initial consultations (which are often provided at no cost to you) give you the opportunity to have your case thoroughly reviewed by a legal professional. They can advise you on whether or not your case is viable, help you calculate the amount of damages you're owed, and develop a winning case strategy.
To find out if you have a personal injury case, contact the trusted lawyers at Lerner and Rowe Injury Attorneys. Call us anytime, day or night, at 844-877-1900. Alternatively, you can use our LiveChat feature to speak to a representative online, or submit the details of your case to our firm using our contact form. There's no fee unless you win and as always, consultations are free.