Las Vegas Whiplash Injury Attorneys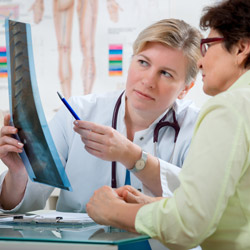 You should accept medical treatment after any type of accident that caused you to be jerked about abruptly. The reason being that symptoms of soft tissue injuries, such as neck sprains and whiplash, can take time to appear. One moment you may feel okay, and the next day, feelings of stiffness and soreness can start to slowly spread throughout your body. This progression of pain may be a sign that you experienced a more serious injury than you initially thought.
Injured? Schedule a free consultation with a whiplash attorney of Lerner and Rowe Injury Attorneys at 702-877-1500. During your free consultation, we will evaluate your case to help establish who was at fault. Once that step takes place, our personal injury legal team will go after any compensation you may be entitled to for damages and injuries.
What Are Common Causes of Soft Tissue Injuries?
The most common accidents that result in whiplash and soft tissue injuries are:
A Lerner and Rowe whiplash and soft tissue attorney is ready to help you! complete and submit a free case evaluation form now. A member of our legal team will contact you within 24 hours to learn more about your accident and to go over your legal options.
Our Attorneys Will Come to You!
When you have been hurt in an accident due to a wrongful or negligent act, you need an experienced soft tissue injury attorney on your side that will fight for you! You also need quality representation from a personal injury attorney that won't charge you a fee unless you win your case!
Don't delay in contacting us for legal help. If your injury prevents you from visiting one of our offices, we will send one of our personal injury attorneys to your home, hospital, or other healthcare facility. Call us anytime at 702-877-1500, or reach us on the web by filling out an online case review form or by taking advantage of our convenient LiveChat feature.