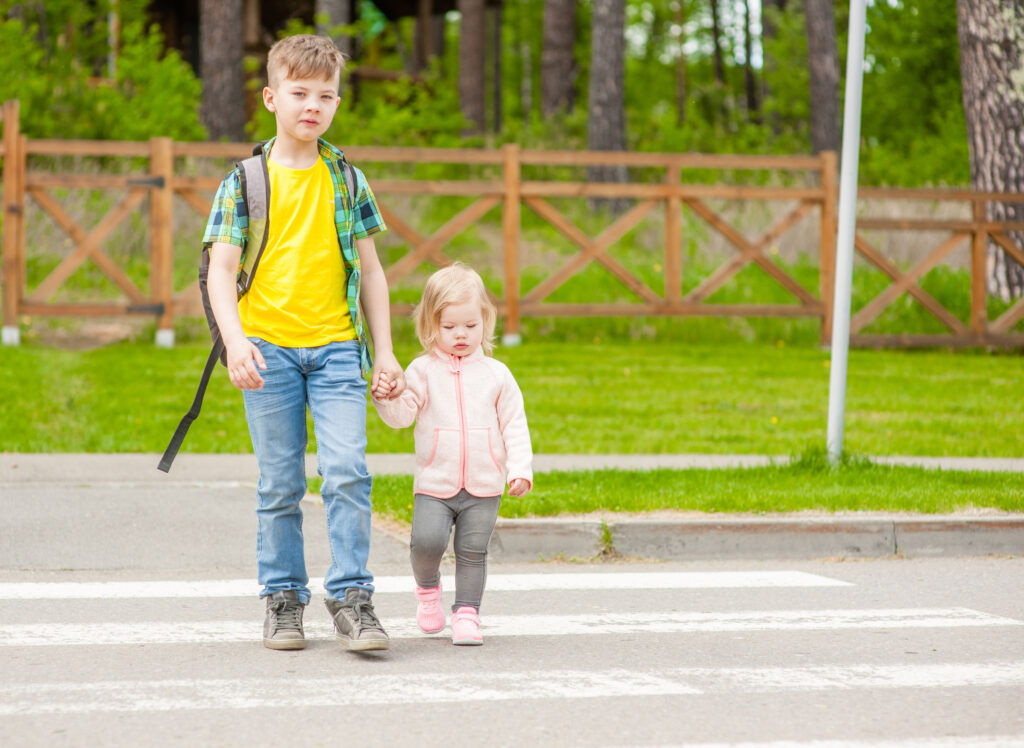 Pedestrian accidents are on the rise in Nevada. According to the Governors Highway Safety Association's (GHSA) preliminary findings, there were 42 Nevada pedestrian accident fatalities in 2019, an increase of 31% from 2018. Child pedestrian safety in Las Vegas, in particular, is a hugely concerning issue. In late January, Las Vegas Metropolitan Police Department reported that 36 Clark County School District students have been hit by cars in the 2019-20 school year so far.
Since April is the American Heart Association's "Move More Month" and Lerner and Rowe Injury Attorneys is greatly concerned with child pedestrian safety awareness, our team has assembled a list of safety tips to help pedestrians and motorists avoid accidents. By working together, we can decrease the number of child pedestrian accidents and fatalities.
How Can Walkers Improve Child Pedestrian Safety?
It's vital for parents to teach their children how to stay safe while going to and from school. Simple safety tips can make a tremendous difference between getting into a tragic accident and easily avoiding one. It's important for all students to:
Only cross the street at crosswalks or other designated areas
Walk on the sidewalk, not on the street
Pay close attention to pedestrian and vehicle street signals
Make eye contact with motorists while crossing the street
Look left, right, and left again before crossing the street
Do not use a mobile phone or wear headphones while walking
Wear bright or reflective clothing while walking at night
Watch out for cars backing out of driveways
How Can Drivers Improve Child Pedestrian Safety?
The GHSA claims that one of the biggest reasons for the uptick in pedestrian fatalities is distracted driving. The problem has become worse, as mobile phone capabilities have become more robust. Additionally, the increased use of larger and heavier sports utility vehicles (SUVs) has contributed to the increase. That said, there are many things motorists can do to decrease student pedestrian accidents.
Slow down when approaching crosswalks
Never block a crosswalk
Never pass a vehicle that has stopped for pedestrians
Do not use a mobile phone while driving
Look for and obey the posted speed limits near schools
Make eye contact with pedestrians that are crossing the street
Pay close attention to traffic lights and walking signals
Do not try to accelerate past yellow lights near schools
Do not speed after dropping your children off at school
Contact Lerner and Rowe Injury Attorneys
The safety tips above are very easy to follow. Lerner and Rowe Injury Attorneys hopes that you and your family make them a part of your everyday habits. However, we understand that accidents happen no matter how safe everyone is being. Should you or a loved one suffer a pedestrian accident, please contact us for immediate assistance.
You can reach us 24 hours a day, 7 days a week by phone at 702-877-1500 and through the Internet via secure online form or LiveChat.
The information on this blog is for general information purposes only. Nothing herein should be taken as legal advice for any individual case or situation. This information is not intended to create, and receipt or viewing does not constitute, an attorney-client relationship.