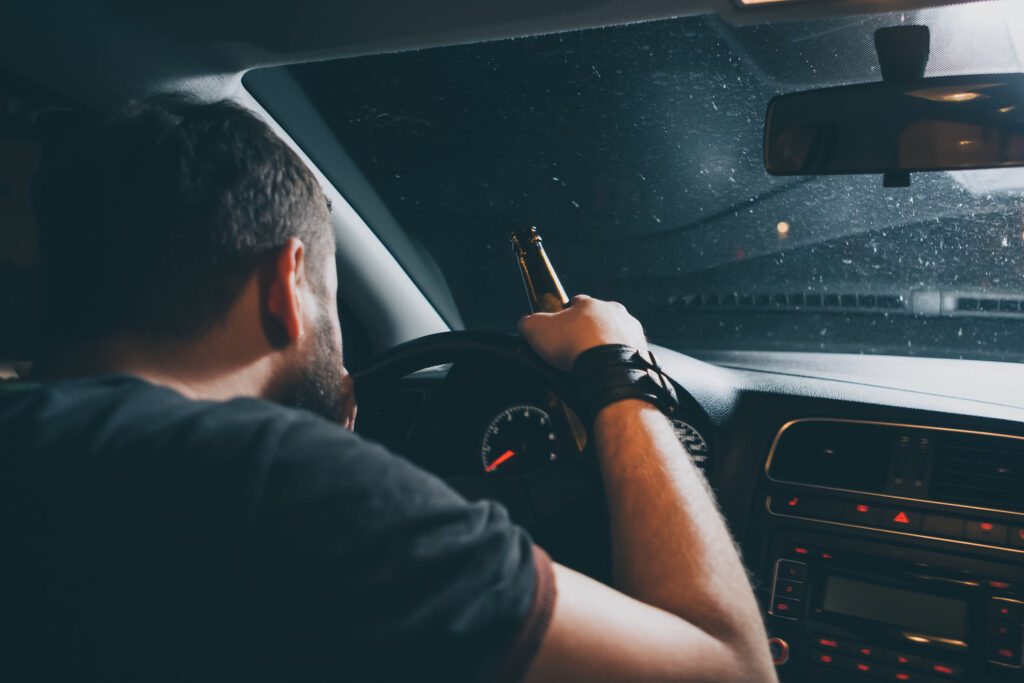 An Albuquerque drunk driver can ruin a thrilling night out or precious time with your family. Getting into a car accident in 2021 can be a traumatic experience and you might not know what steps to take. To help you prepare for such a situation, Lerner and Rowe's Albuquerque personal injury attorneys presents the following guide.
How to Proceed After Getting Hit by an Albuquerque Drunk Driver
A DUI accident involving an Albuquerque drunk driver and another vehicle, pedestrian, or bicyclist is a major event. If you are a victim in such an accident, the first thing to do is obtain the medical attention you need. Next, if you are capable, document all of the details of the accident scene with your smartphone. Write down every detail possible or type it into your phone's notepad.
What to Get From the At-Fault Driver
After addressing any medical concerns at the scene of the accident, try to get the other driver's name, contact information, and auto insurance information. If the other driver attempts to leave the scene of the accident, tell them that it is illegal to leave the scene of an auto accident and take down their license plate number.
If you observe the other driver's behavior and suspect that he or she might be inebriated, record him or her with your smartphone for evidence.
Once the police arrive, make it clear you believe the other driver has been drinking. Explain what the other driver did to make you think he or she was inebriated. Let the officer know about your video of the driver's inebriation, as well as any witnesses that can support your claim.
How to Deal with Insurance Companies
Lerner and Rowe's car accident lawyers suggest that you contact us prior to speaking with any insurance company to ensure that your best interests are protected. However, if circumstances are such that you do end up speaking with any insurance company prior to seeking legal assistance, keep the following tips in mind:
Dealing with your insurance company: When you call to report the crash tell your auto insurance adjuster that you suspect the other driver was inebriated at the time of the accident. But remember not to make any admissions of guilt.
Dealing with the other driver's insurance company: Keep in mind that the Albuquerque drunk driver's insurer might attempt to talk you into providing information about the accident. Only share any details about injuries and damages you suffered. You can also explain that you suspect the insured party was under the influence of drugs or alcohol at the time of the accident.
An Attorney Can Help You Obtain Compensation Following a DUI Accident
Our attorneys will collect evidence, speak with eyewitnesses, handle settlement negotiations, and represent you in a court of law. This way, you won't have to bother handling stressful talks with insurance companies or others. Your focus can be squarely on recovering from the crash.
At Lerner and Rowe, our dedicated legal team works together to make you a top priority. We do this by providing in-depth assistance. We help you emerge from this painful experience with the compensation you deserve for:
Medical bills
Lost time at work
Lost future earnings
Other costs related to the accident
Injured by an Albuquerque Drunk Driver? Lerner and Rowe Can Help.
If you are injured in any way as a result of a drunk driver or any other type of accident or form of negligence, reach out to our Albuquerque personal injury attorneys as soon as possible. You can reach us by dialing 505-544-4444. You can also use our website's convenient LiveChat feature or submit an online case review. Our representatives are available 24/7, even on New Year's Eve and New Year's Day.
Consultations are free and we do not charge any fees unless your case is won. Don't let a car accident ruin your new year in Albuquerque. Contact us today.
The information on this blog is for general information purposes only. Nothing herein should be taken as legal advice for any individual case or situation. This information is not intended to create, and receipt or viewing does not constitute, an attorney-client relationship.