Lerner and Rowe Partners With ALT AZ 93.3 in Support of the Valley of the Sun United Way's Valley Covid-19 Relief and Rebuilding Fund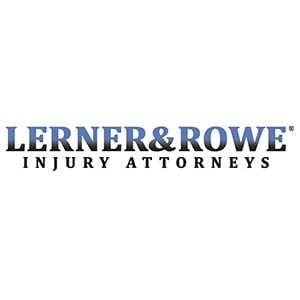 FOR IMMEDIATE RELEASE
CONTACT:
Kevin Rowe, Esq.
Lerner and Rowe, P.C.
602-977-1900
[email protected]
PHOENIX (October 16, 2020)—Lerner and Rowe Injury Attorneys partners with ALT AZ 93.3 in support of the Valley of the Sun United Way's Valley COVID-19 Relief and Rebuilding Fund. From October 12 – October 31, 2020, the Valley of the Sun United Way is raising funds that will then be used to address hunger, homelessness, financial instability, and the educational and emerging needs of disadvantaged individuals in Maricopa County brought on by the COVID-19 pandemic. To increase the reach of assistance offered to those in need, the Phoenix-based law firm has committed to matching donations up to $3,000.
"We hear new stories daily regarding how the COVID-19 pandemic has financially impacted members within our community. The Valley COVID-19 Relief and Rebuilding Fund was established to assist with the present needs of our neighbors in Maricopa County, as well as future challenges that have yet to surface. Please consider joining us and contributing to the fund. United we can help more people that we can one own," stated Kevin Rowe, ESQ.
Every dollar donated will make a difference. Please contact the Valley of the Sun United Way with any questions about the Valley COVID-19 Relief and Rebuilding Fund via email at [email protected], or by calling (602) 631-4800.
More About Lerner and Rowe Injury Attorneys
Lerner and Rowe Injury Attorneys is a powerhouse law firm in representing personal injury clients. Attorneys Glen Lerner and Kevin Rowe have grown their law firm into one of the largest personal injury firms in the country, with over 50 attorneys and nearly 400 support employees located in Arizona, Indiana, Illinois, Nevada, California, Washington, Oregon, New Mexico, and Tennessee. The law firm's continuous exalted levels of success can be attributed to the high levels of respect and dignity shown to victims and family members hurt in an accident.
For those injured outside one of the previously listed states, Lerner and Rowe has an established network of attorneys across the country, ready to help. The firm takes pride in nourishing these relationships as they know a personal injury attorney can make all the difference in obtaining fair compensation for the pain and suffering inflicted upon the victims of tortious conduct.
For more information about Lerner and Rowe Injury Attorneys in Phoenix, please call 602-977-1900. To connect with the law firm socially, follow Lerner and Rowe on Twitter and Instagram, or like their Facebook page. Also, be sure to visit LernerAndRoweGivesBack.com to learn more about the many other community services that the lawyers and legal support team of Lerner and Rowe actively support.
###