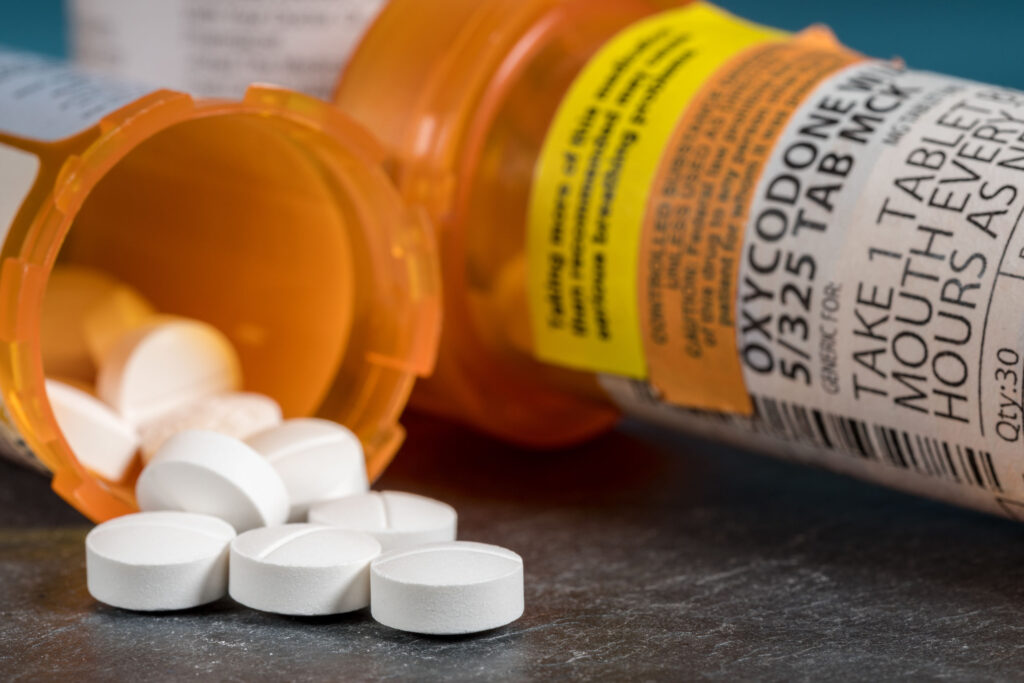 A new law that goes into effect in 2021 aims to limit prescription fraud and curb opioid dependence in Tennessee. Senate Bill 810, which was originally slated to go into effect in 2020, will prevent doctors from using handwritten or printed prescriptions to issue controlled substances, including opioids, stimulants, benzodiazepines, and other powerful and potentially addictive medications. Instead, all prescriptions will have to be submitted electronically by a licensed physician.
Many lawmakers and addiction prevention advocates have lauded the forthcoming Tennessee electronic prescription laws, saying they'll reduce the number of people who abuse prescription drugs such as opioids, commit prescription fraud, or otherwise misuse written prescriptions.
The Opioid Crisis in Tennessee
Experts agree that rampant over-prescribing of controlled substances by medical practitioners in the state is at the root of the Tennessee opioid crisis. Tennessee's prescribing rate for opioids in 2017 was 94.4 prescriptions per 100 people, the third highest in the nation, according to the Centers for Disease Control and Prevention (CDC). Despite a 25% reduction in prescribing rates since 2013, opioid overdose deaths have continued to climb at alarming rates, with 1,303 opioid-involved deaths reported in the state in 2018.
Neonatal Abstinence Syndrome in Tennessee
In Tennessee, 1 in every 100 babies born in 2018 was diagnosed with neonatal abstinence syndrome (NAS). NAS can occur when a mother ingests controlled substances such as opioids, benzodiazepines, or illicit drugs during pregnancy. Often after the baby is born, they will exhibit withdrawal symptoms from one or more of these kinds of substances.
It is important to note that NAS can affect babies whose mothers were taking medications as prescribed by a doctor either for pain or addiction. Less commonly, sick babies who were given certain types of medication shortly after birth may experience withdrawal when these medications are stopped. Ultimately, babies born with NAS require lengthier hospital stays and may suffer from medical and social setbacks related to drug withdrawal experienced as an infant.
Government Intervention
The government has taken steps to try to correct this troubling pattern of opioid dependence and overdose, most recently with the TN Together initiative, which focuses on addiction prevention through education and media campaigns which emphasize that opioid addiction affects everyone from all walks of life. 
TN Together's legislative actions include House Bill 1831, which was implemented in 2018 and limits opioid prescriptions in dosage and duration for those who have never been prescribed them before.
The Prescription Safety Act of 2016 had previously strengthened the power of the Controlled Substance Monitoring Database (CSMD), which allows physicians and pharmacies to check whether or not a patient has already been prescribed controlled substances. The CSMD reduces doctor shopping, which occurs when a patient is able to obtain multiple prescriptions for the same controlled substance by visiting multiple doctors.
Tennessee Electronic Prescription Laws
The latest initiative to fight the opioid crisis includes the new Tennessee electronic prescription laws. Although these will not be legally enforced until January 1, 2021, doctors and pharmacies have already begun conforming to updated Tennessee electronic prescription laws on a large scale as the medical community transitions to standardized electronic prescribing systems.
The e-prescribing mandate includes all Schedule II-IV drugs, meaning prescriptions for common medications like Vicodin, Percocet, Adderall, codeine, and Xanax will all have to be submitted electronically.
Just how effectively the new laws will reduce opioid abuse remains to be seen. In the meantime, Tennessee continues to increase its resources for those affected by opioid addiction as addiction, overdoses, and drug DUIs continue to plague Tennessee.
Legal Action
A 2019 lawsuit brought by the state of Oklahoma against Johnson & Johnson, who manufactured and marketed opioids across the country, resulted in a landmark decision when the judge ruled in favor of Oklahoma's claim that Johnson & Johnson had misled the public and the medical community regarding its products and caused an extraordinary increase in addiction rates, overdoses, and NAS in newborns.
The $465 million verdict, which represented up to 2,000 jurisdictions with pending opioid legal cases, set a precedent for much of the litigation that is likely to follow.
How Our Opioid Addiction Lawyers Can Help
Lerner and Rowe Injury Attorneys supports the new Tennessee electronic prescription laws for controlled substances like opioids. Our team also upholds that drug manufacturers like Johnson & Johnson, in addition to the doctors who over-prescribe addictive narcotics, should be held responsible for their negligent and reckless behavior.
If you or a loved one has suffered from opioid addiction, overdose, or NAS after being prescribed one of these controlled substances, contact Lerner and Rowe Injury Attorneys today.
We offer free consultations to review the details of your case. You can reach our Nashville office by calling 615-333-8888. You can also speak to an online representative right now using our LiveChat service, or submit your case details from the comfort of your home 24/7.  
The information on this blog is for general information purposes only. Nothing herein should be taken as legal advice for any individual case or situation. This information is not intended to create, and receipt or viewing does not constitute, an attorney-client relationship.