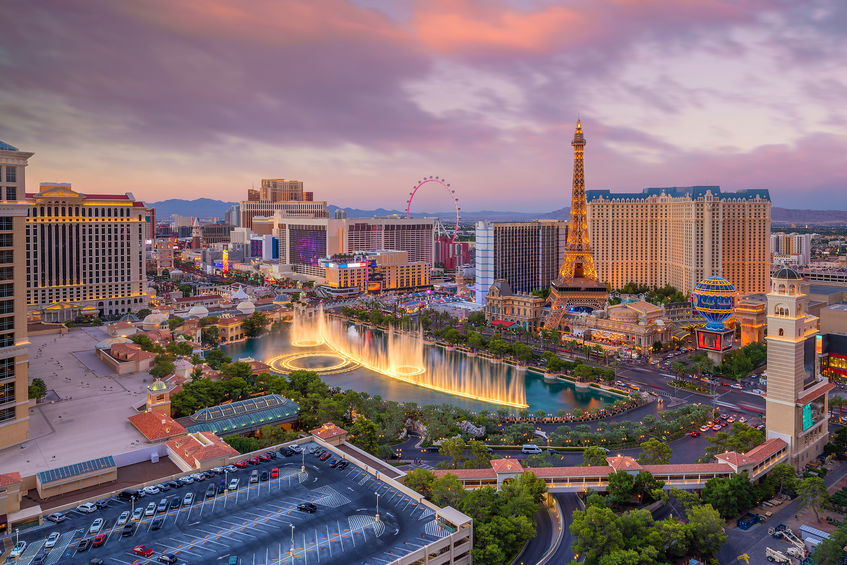 The world can be a dangerous place. Filled with defective products and harmful drugs, it seems that our society is struggling to stay safe. What should you do to avoid injuries from dangerous products and drugs? First, increase your awareness by checking out these common dangerous products and drugs prevalent in Henderson and Las Vegas, 2019, brought to you by Lerner and Rowe Injury Attorneys. Then, if you do get injured, don't hesitate to contact us immediately to learn more about your legal options.
Juul
Juul is a type of e-cigarette that, on its surface, seems harmless. The small device resembles a USB flash drive and is easily concealable. When used as intended, the device emits vapour that is pleasant to the senses. However, these devices carry serious health risks. For example, while Pax Labs (the company that created the Juul) claims that the Juul is meant to gradually help current cigarette smokers quit smoking, younger consumers (specifically minors) have started using the harmful product because of the company's youth-centric marketing tactics.

With its sleek design and tempting flavors, Juul is popular among college students, high school students, and even middle school students. Because of this unintended consequence, Pax Labs has rebranded their flavors in an attempt to make them less kid-friendly.

Juul "pods," as they are called, contain nicotine as their primary ingredient. Nicotine is itself an addictive chemical that can cause many physical and mental problems, including:

Complications in the nervous system
Psychological dependence/addiction
Impaired brain and lung development
Heart disease
Increased risk of stroke
Fertility problems
Vision problems
If this weren't bad enough, one Juul pod contains an amount of nicotine equivalent to that in an entire pack of cigarettes. Juul pods also contain benzoic acid, which causes coughs, nausea, vomiting, abdominal pain, and other negative effects.
Takata Airbags
The infamous Takata airbags. You may have heard of them when, in early 2008, Honda recalled a number of airbags manufactured by Takata. These airbags were defective and incredibly dangerous. The worst part is this: there are still many of them out there.

More recently, another car manufacturer issued a recall for Takata airbags that have also been found to be defective and do not deploy as they should. These airbags may deploy when not designed to (i.e. while driving normally), not protect the driver when deployed properly, or even worse – Takata airbags may explode with plastic shrapnel flying into the driver's face, causing severe injury and even blindness.

Check your VIN number online at nhtsa.gov/recalls to see if your vehicle has a recall for these airbags. If it does, visit your nearest dealership to get the faulty airbag replaced for free and keep your family safe.
Hip and Knee Replacements
When you get a medical procedure meant to give you a higher quality of life, you expect the devices implanted in you to work properly. Well, that is sometimes not the case. While knee/hip replacements are supposed to last for many years, some of them are faulty and defective. This often causes noticeable and immediate symptoms. For example, if the implant loosens because of poor fitting, you may experience intense pain, loss of mobility, and infections.

Other symptoms of defective implants include:

Blood clots
Fractures
Dislocations
Fever/Chills
Swelling/Stiffness
Nerve damage
If the defects are serious enough, the implant may need to be removed and replaced. This is especially bad news when you consider the fact that surgeries to replace implants are often more difficult than surgeries to replace your knee/hip. If you or someone you know are suffering from a defective medical device, contact Lerner and Rowe Injury Attorneys right away for a free consultation.

Opioids and NAS
In 2017, over 47,000 Americans died from an opioid overdose. Furthermore, between 21 and 29 percent of people prescribed opioid painkillers abuse them, and 8 to 12 percent develop an opioid use disorder. In fact, 130 people die each day from an opioid overdose.

But what's perhaps even worse than these disconcerting facts is the reality of Neonatal Abstinence Syndrome (NAS). NAS occurs when a newborn baby suffers withdrawal symptoms after no longer being exposed to drugs while in the mother's womb.

When a birth mother takes certain drugs during pregnancy, the baby could be affected via the placenta and umbilical cord. Then at birth, when the baby no longer has direct access to drugs, they could suffer serious health complications. In extreme cases, babies could be born prematurely, with a low birth weight, and with need for Intensive Care Unit (ICU) treatment.

That is why it is important to talk with a medical professional about any medications you take or stop taking during pregnancy. If you were prescribed opioids while pregnant and your baby was born with NAS, contact Lerner and Rowe to find out your legal recourse.
Suffer an Injury from Dangerous Products and Drugs?
Suffered from an injury caused by a dangerous product or drug? Contact Lerner and Rowe Injury Attorneys right away! Our lawyers know how to get you the compensation you deserve.

Feel free to drop in during our office hours, which are Monday – Friday from 8:00 a.m. to 5:00 p.m. Or, give us a call anytime at 844-977-1900 . Also, don't forget that you can contact us online and utilize our LiveChat feature. Consultations are absolutely free, and we don't collect any money until we win your case. So don't wait; contact Lerner and Rowe right away!

The information on this blog is for general information purposes only. Nothing herein should be taken as legal advice for any individual case or situation. This information is not intended to create, and receipt or viewing does not constitute, an attorney-client relationship.