Lerner and Rowe Gives Back Supports the 26th Annual TopGolf Tournament to Benefit Local Athletic Scholars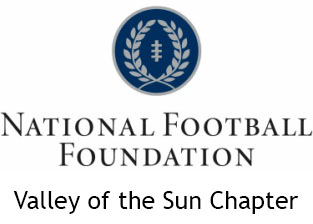 Scottsdale, AZ. (October 27, 2017) – For the sixth consecutive year, the law offices of Lerner and Rowe give back in support of local high school athletes through membership with the AZ NFF- Valley of the Sun Chapter. The 26th Annual TopGolf Tournament took place from 9-1:00 p.m. at 9500 Talking Stick Way, Scottsdale, AZ.
Kevin Rowe, also a local board member, joined other members to help raise funds to benefit athletic scholars.
Participants paired up in teams of six to compete head to head in a scramble and top shot competition.  Handouts and prizes included: Raffle prizes, putting and closest to the hole awards as well as a 50/50 drawing prize.
"Over the years the dedication of the student athletes I've met through the NFF to both their teams and their education has impressed me. I also continue to be impressed by the coaches that mentor and help these athletes grow on and off the field. As a father of an athlete, I can appreciate all the work and time that is given to sustain these high levels, which is partly why I am honored to be an active board member of the Valley of the Sun Chapter of the National Football Foundation," said attorney Kevin Rowe.
More Details and How to Connect with Lerner and Rowe
For additional information about Lerner and Rowe's Phoenix personal injury attorneys call (602) 977-1900. To learn more about the criminal defense and bankruptcy legal services offered by their partner law firm Lerner and Rowe Law Group, visit lernerandrowelawgroup.com or call (602) 667-7777. Need help filing an application or appeal for Social Security benefits? Contact the law firms other legal partners at Social Security Disability Advocates by calling (602) 952-3200 or online at socialsecuritydisabilityadvocatesusa.com.
To connect with the law firm socially, follow Lerner and Rowe on Twitter. Also like their Facebook page. Lastly, visit lernerandrowegivesback.com to learn more about the community services that the lawyers and legal support team of Lerner and Rowe actively support.
###
FOR IMMEDIATE RELEASE                                                                                Media Contact:
Kevin Rowe, Esq.
Lerner and Rowe, P.C.
(602) 977-1900