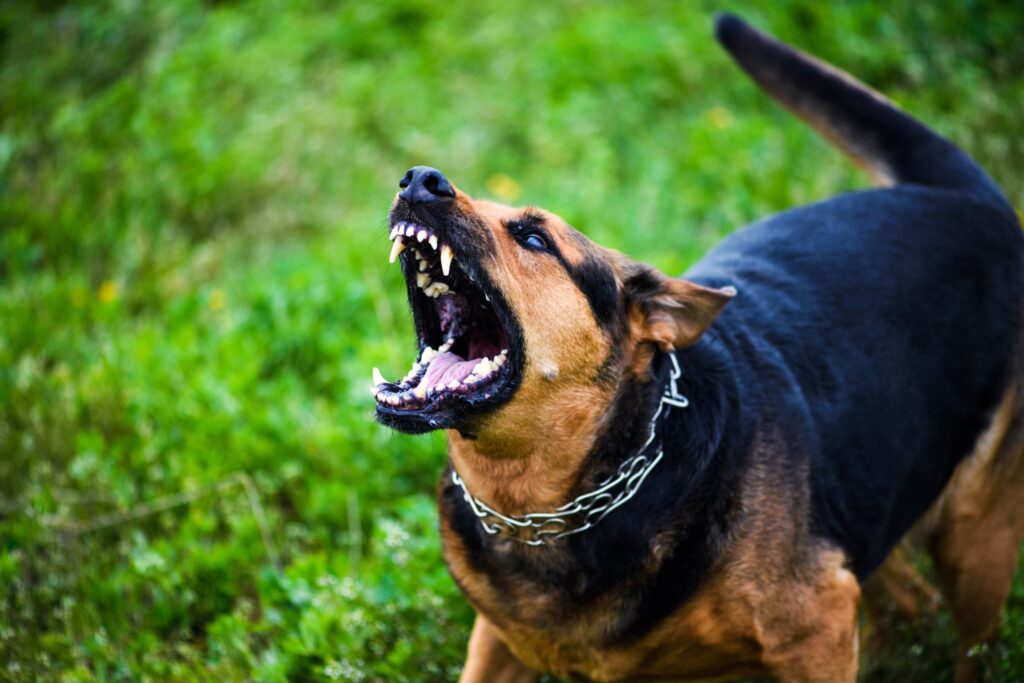 World Rabies Day takes place on September 28. Health organizations and animal advocacy groups use the event to raise awareness of rabies safety issues. Many people are unaware of how serious rabies can be. According to the Centers for Disease Control and Prevention (CDC), more than 59,000 people die every year because of rabies. This is especially unfortunate considering that it's a 100% preventable disease.
Groups like the CDC, the World Health Organization (WHO), World Organization for Animal Health (formerly OIE), and the Food and Agriculture Organization of the United Nations (FAO) are working together to eliminate dog-transmitted rabies by 2030. Until then, the dog bite injury lawyers at Lerner and Rowe offer the following safety tips.
What Is Rabies?
For those unfamiliar with rabies, it's a viral disease that can be transmitted by infected animals. In most cases it's transferred to humans through an infected bite or scratch. What makes the disease tricky is that symptoms may not manifest until months after a person has been infected.
Mild cases of rabies can result in discomfort and swelling at the bite area, as well as headaches and fever. More serious cases can lead to hallucinations, intense paranoia, paralysis, encephalitis, and other brain damage.
World Rabies Day Tips for Dog Owners
There are many simple things that you, as a dog owner, can do in order to greatly reduce the chances of your dog infecting someone with rabies. They include:
Making sure your dog's rabies vaccination is up to date
Keeping your dog on a leash while in public
Making sure your dogs are safe from wild animals (bats, coyotes, racoons, etc.) that carry rabies
Reporting stray animals to local animal control
Never approaching wild animals
World Rabies Day Advice for Everyone
Even if you're not a dog owner, you may find yourself in a situation where you'll be around dogs and other animals frequently. Whatever the case may, our dog bite injuries attorneys suggest:
Getting vaccinated for rabies if you plan on working with or having close contact with many dogs or wild animals
Getting vaccinated if you're going to a country where "street dogs" are common
Thoroughly washing animal bites and scratches as soon as possible
Contacting your health provider as soon as possible if you've been bitten or heavily scratched by an animal
Never approaching wild animals
Contact a Dog Bite Injury Lawyer
The dog bite injury attorneys at Lerner and Rowe hope that you use World Rabies Day to educate your family and friends about this disease. Although rabies can be a serious and sometimes deadly disease, it's easily preventable through proper vaccination and common-sense safety. Please share this information with your nearest and dearest to help them understand and avoid rabies.
Unfortunately, dog attacks can happen suddenly and randomly. Even dogs that are typically docile or friendly can be triggered into biting people. If you've been attacked by a dog that was being handled negligently by its owner then contact Lerner and Rowe immediately. Our dog bite lawyers can connect you with healthcare professionals that specialize in rabies and build a case that will get you the compensation that you deserve for your injuries.
You can reach Lerner and Rowe 24 hours a day, 7 days a week by phone at 844-977-1900 or online through LiveChat and encrypted contact form. In addition to recovering billions of dollars for our clients, our staff is committed to helping clients carry the burden of their injuries so that they can focus on recovery. This is why Lerner and Rowe has become one of the most trusted personal injury firms in the nation. Give us a call today and you'll quickly learn how we've earned that trust.
The information on this blog is for general information purposes only. Nothing herein should be taken as legal advice for any individual case or situation. This information is not intended to create, and receipt or viewing does not constitute, an attorney-client relationship.