Arizona Law Offices of Lerner and Rowe Host Third Semi-Annual 25 Days of Giving Contest
FOR IMMEDIATE RELEASE                                                                                  Media Contact:
 Kevin Rowe, Esq.
Lerner and Rowe, P.C.
(602) 977-1900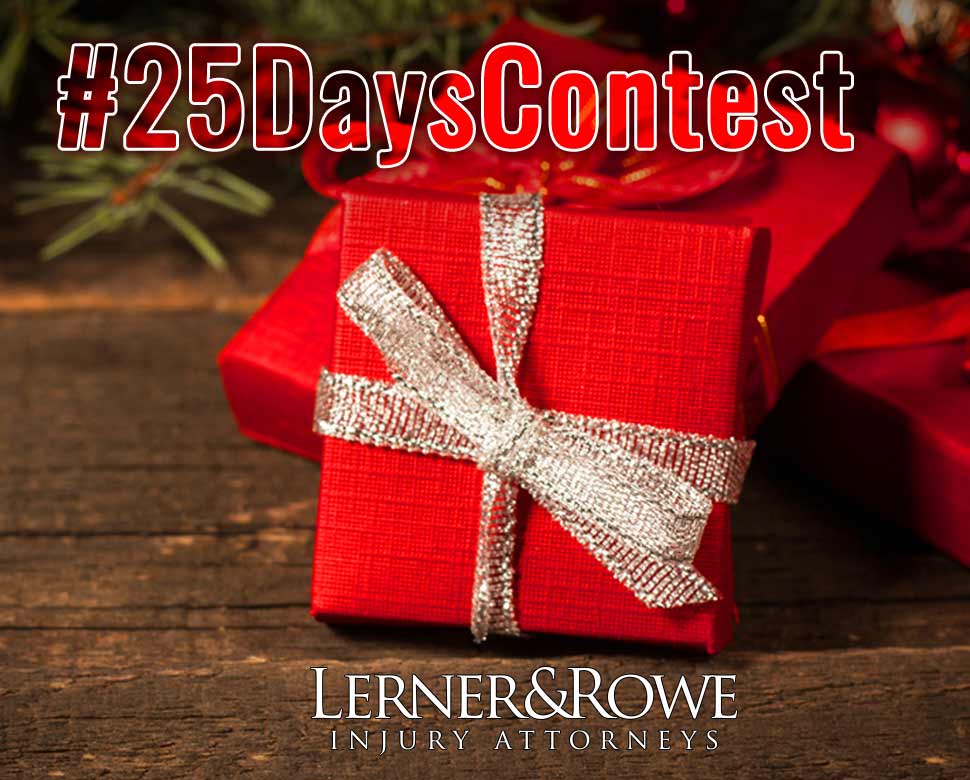 Phoenix, AZ. (November 21, 2016) – The Arizona law offices of Lerner and Rowe are granting Christmas and Hanukkah wishes during their third semi-annual 25 Days of Giving Contest. Starting November 25, 2016, fans of Lerner and Rowe's Facebook page are asked to leave a comment stating their holiday wish (up to $500 in value) and then share that wish with their family and friends for a chance to win.
One lucky winner is then announced each day of the contest through December 19, 2016.  Attorneys Kevin Rowe and Glen Lerner will even be personally delivering a few of the gifts throughout the giveaway. Previous prizes have included a water heater, big screen TVs, laptops, Disneyland tickets, bedding, mattresses, a set of tires and much more.
"Throughout the year our law firm looks for opportunities to give back and make a difference within local communities. We've found that one of the most enjoyable and high-impact ways for us to do this is by hosting 25 Days of Giving Contests," said Attorney Kevin Rowe.
For more information about Lerner and Rowe's 25 Days of Giving, please contact Cindy Ernst at (602) 977-1900, visit the official contest page at LernerAndRowe.com/25-Days-of-Giving, or watch their 25 Days of Giving video on the law firm's YouTube channel at youtube.com/user/LernerAndRowe.
###